1. Shrimp Salad – Cold, summery and delicious, those are all the things that make a great barbecue and this dish delivers just that.
2. Spinach Mushroom and Parmesan Strata – If you're having people in town or beaching it for one last weekend, make this bad boy 24-48 hours in in advance. It will help cure your inevitable Labor Day hangover!
3. Kale Caesar Salad with Polenta Croutons – Just because summer is ending doesn't mean healthy eating does too! Change up traditional Caesar salad with nutrient rich kale to stay on your health kick through the fall months.
4. Broccoli Salad with Bacon – Salad with bacon, need I say more? This bad boy has gotten around on Pinterest all summer and is super quick and easy to make.
5. Cold Green Bean Salad – You can easily make this ahead of time and the crunchy green beans just scream summer in your mouth.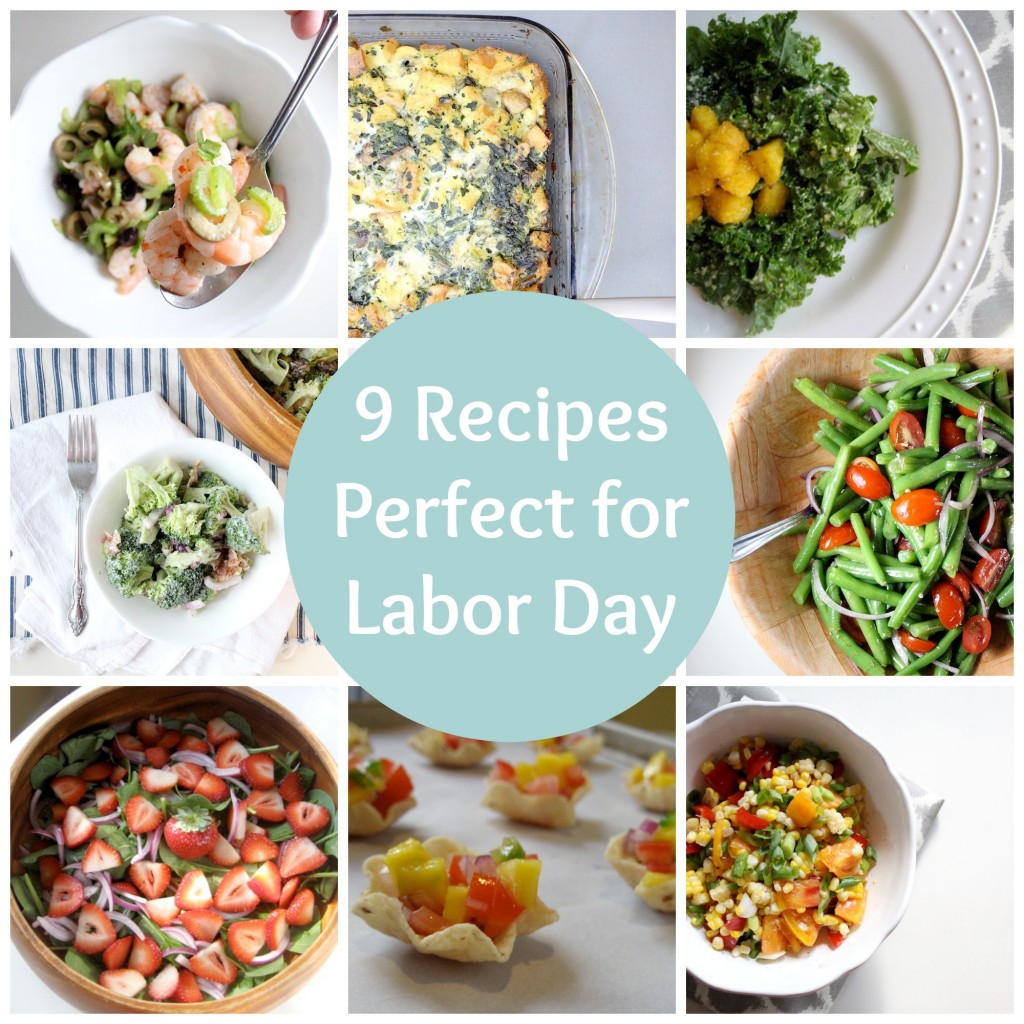 6. Spinach and Strawberry Salad – Peak strawberry season ended in June but you can still find some sweet ones on the shelves. Toss them in a salad to add a sweet bite.
7. Mango Salsa – Sweet and heat is the best combo for an app, and this salsa has got all that and more.
8. Corn Salad – I've combined all of my favorite summer flavors in this recipe, and served cold would be the perfect refreshing accompaniment at your barbecue.
9. Avocado Cilantro Pesto Dip (not pictured) – This is a five minute appetizer could not be easier and more delicious. Serve immediately to prevent the avocado from turning.
I am headed to Charleston, South Carolina tomorrow night for my dear friend Katie's bachelorette party! Are you doing anything for Labor Day? I'm excited to get one more beach trip in for the summer and eat all the delicious food that Charleston has to offer!