Simple, clean, and fresh, that is where I was going with this side dish. Our friends Matt and Katie had us over for an impromptu Sunday BBQ so I took a walk to Eastern Market to pick up ingredients to whip up this recipe in an hour.
My first stop was to grab heirloom tomatoes. They have got to be my favorite thing about late summer and fall because they are so sweet and beautiful. Each one that I buy is like a work of art and when you slice into it you never know what color combination will appear. Corn is also at the peak of freshness right now and the four ears that I bought were perfectly juicy. I also had some limes leftover from National Tequila Day so I thought I'd keep the "dressing" straight forward with a big old squeeze of fresh lime juice. What are some of your favorite summer time salads?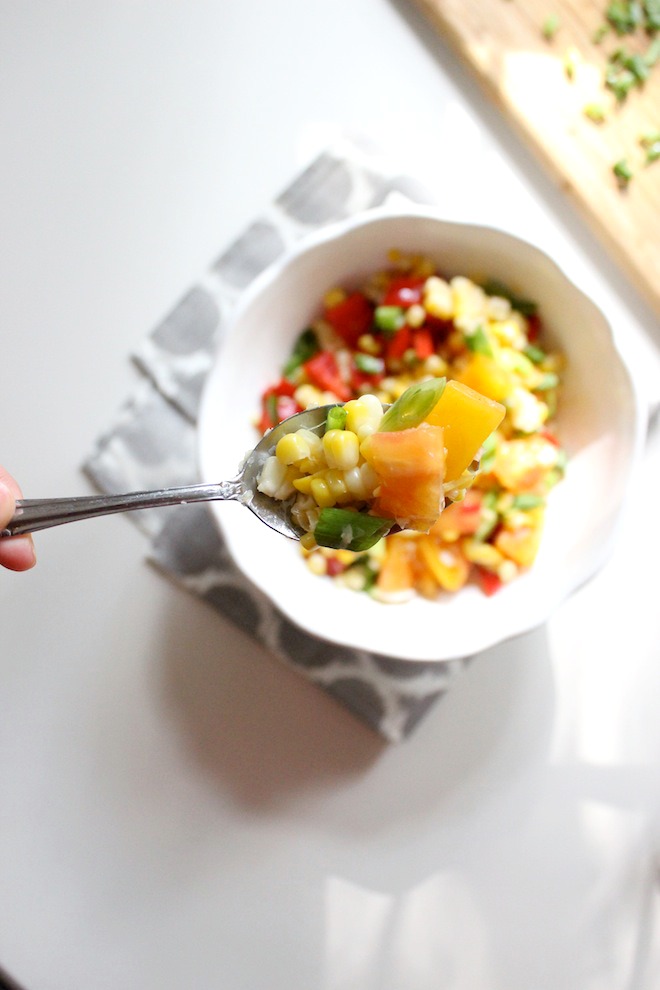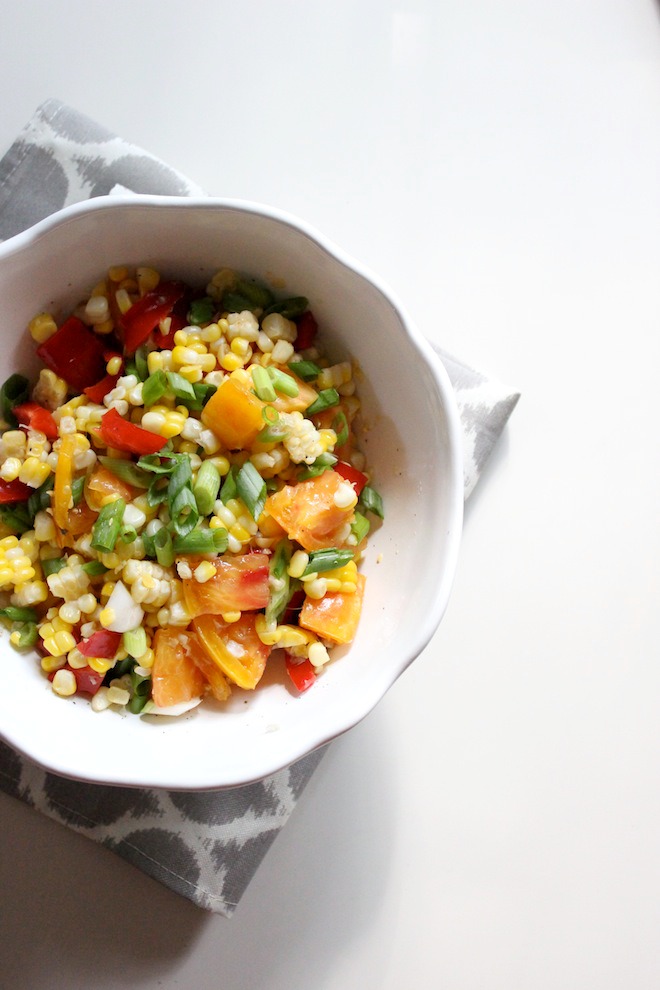 Corn Salad with Heirloom Tomatoes and Lime Dressing
Author:
Keys to the Cucina
Ingredients
4 ears of corn
1 red pepper, diced
3 green onions, chopped
1 heirloom tomato, cubed
Juice of one lime
Pinch of salt
Pinch of pepper
Instructions
Bring a large pot of water to a boil. Shuck corn, removing silks. Place corn in the boiling water and cook for four minutes. Drain and set aside to cool.
Once cooled, cut the kernels from the cob and place in a large bowl.
Add in the red pepper, green onions, tomato, lime juice, salt and pepper.
Mix together and serve or chill in the fridge for an hour to allow the flavors to meld.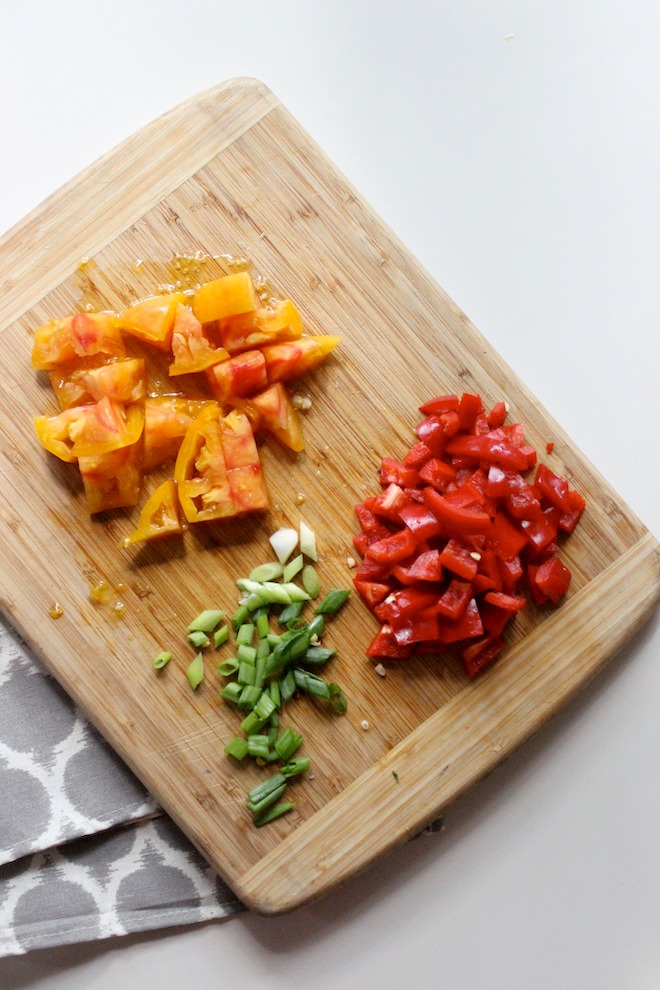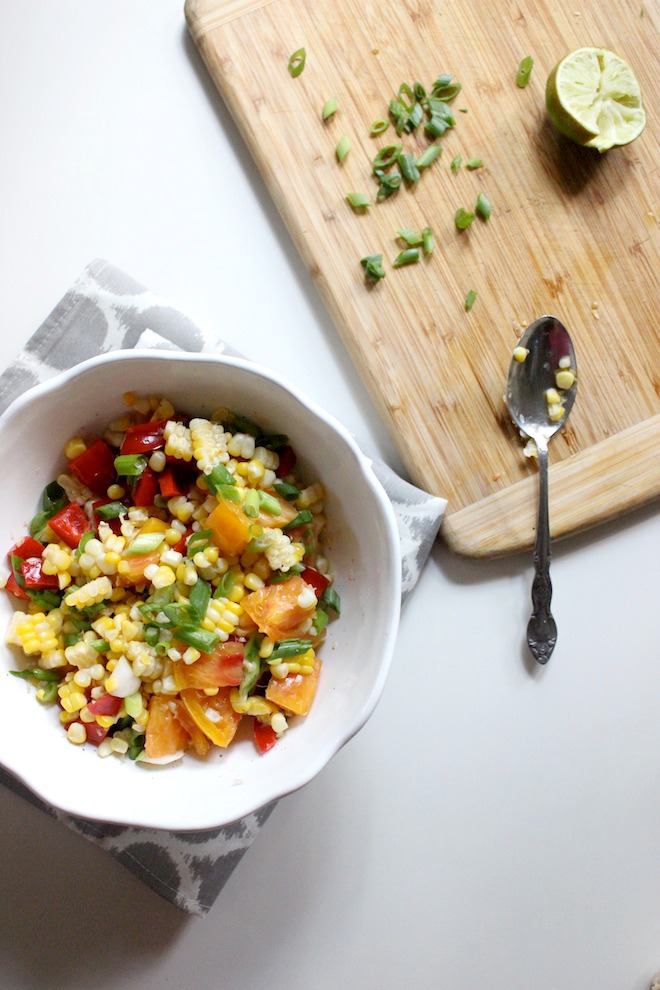 I'm going to throw a wild card hip-hop song at you today with Asher Roth's, "G.R.I.N.D." There's something super catchy about it, give it a try to see for yourself.