Crunchy. Snappy. Firm. No, I'm not talking about hot dogs folks, I'm talking about green beans! Those three adjectives perfectly describe how I like my green beans prepared. Blanching them for three minutes in boiling water is how I achieve this texture, and the moment you bite into one you will never buy canned green beans again! I realize this is how a lot of people grew up eating them but there are so many more healthier ways to prep green beans as opposed to cooking canned ones to mush and topping with butter. I'm convinced that if you were introduced to crunchy veggies as a child we would have far less picky eaters in the world. Bold statement, I know.
I made this salad a couple weeks ago when the weather in D.C. felt like spring. There's something about the warm weather that makes me want to whip up cold salads with fresh vegetables and bright acidic flavors. I'm jumping the gun here, but this would be a perfect side for a bbq, especially since it's mayo-free which means you don't have to worry about it being out in the sun. Enjoy this recipe and cheers to the first day of spring!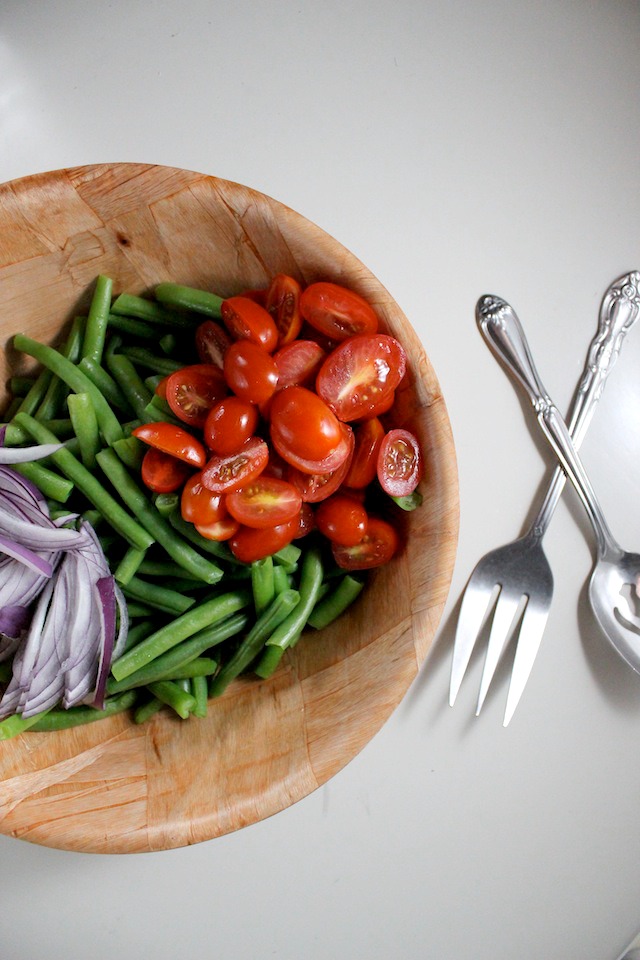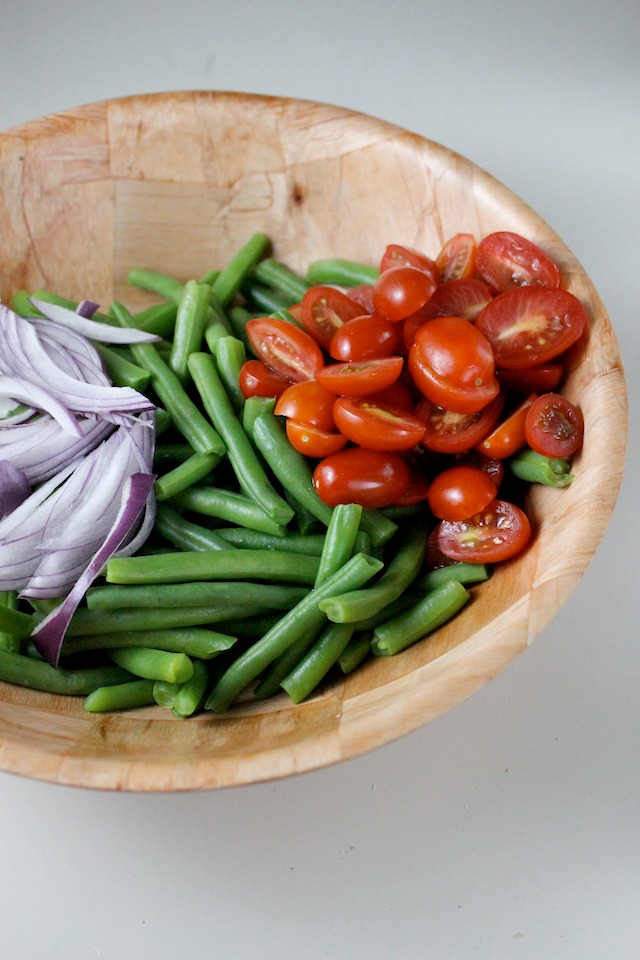 Cold Green Bean Salad with Cherry Tomatoes, Red Onion, Oregano & Red Wine Vinaigrette
Author:
Keys to the Cucina
Ingredients
1lb green beans, trimmed
20 cherry tomatoes, halved long ways
¼ red onion, sliced thin
1 tsp red wine vinegar
3 tbs extra virgin olive oil
Dash of salt
¾ tsp dried oregano
Instructions
Bring a pot of water to a boil.
Once it comes to a roaring boil, drop in the green beans.
Cook for three minutes, and drain into an iced water bath to shock the vegetables. This will keep their color bright and ensure they stay crunchy. Remove from water bath after about thirty seconds.
Combine red wine vinegar, evoo and salt in a bowl. Whisk together until incorporated.
Combine the green beans, tomatoes and red onion, and toss in the vinaigrette.
Finish with the oregano and serve cold.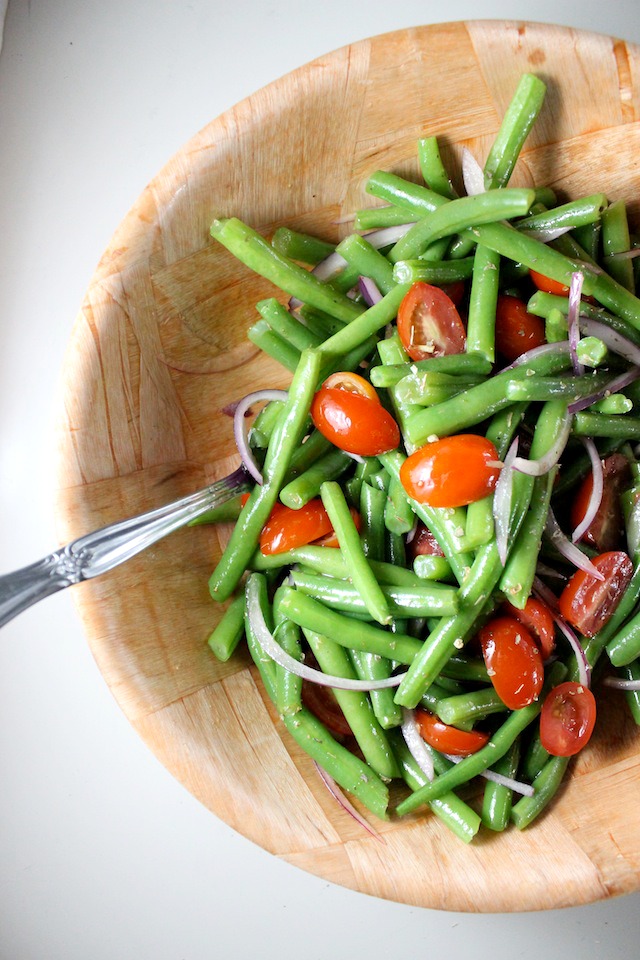 I just learned of this band today, Johnnyswim. I immediately was drawn to their sound, especially the girl singers raspy voice. If The Civil Wars and Phillip Phillips song "Home" had a baby, this song would be it.