When I was little, I would pluck basil leaves from my mom's garden and eat them totally plain. The basil was in the front of our house tucked between some oregano and sage, and in the summer it would grow tall and plentiful. Looking back, I never really enjoyed the taste of a raw basil leaf, I just thought it looked really cool to eat it. Weird, I know!
Right now my garden, which I admit is more like Bryan's garden since I do not have a green thumb, is at its peak. And, with the recent storms D.C. has received it's like my basil plants multiplied over night! Monday night I walked down into our basement apartment after being out of town for three days and could not ignore it, my basil needed me and I needed the basil.
I brainstormed this recipe on a metro ride home from work as I often do. The notes section on my iPhone has the strangest broken recipe thoughts, ingredients and flavors. Surprisingly, this inspiration came out clear. The kiss of fresh lime juice replaces the popular squeeze of lemon in a pesto, and it brightens it up and brings out the flavors in the flounder. It also serves as a reminder that though school has started up, summer is still here for a few more weeks. The flounder is very mild so if you have any picky fish eaters in your family, slathering the fish in this creamy and spicy pesto is the ticket and will turn any fish hater into a lover.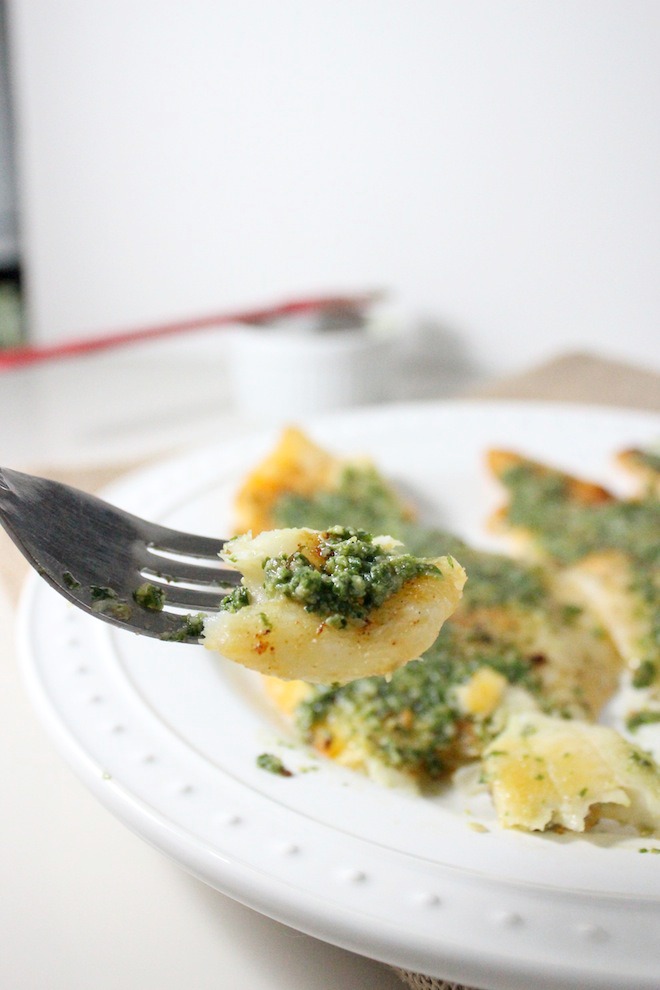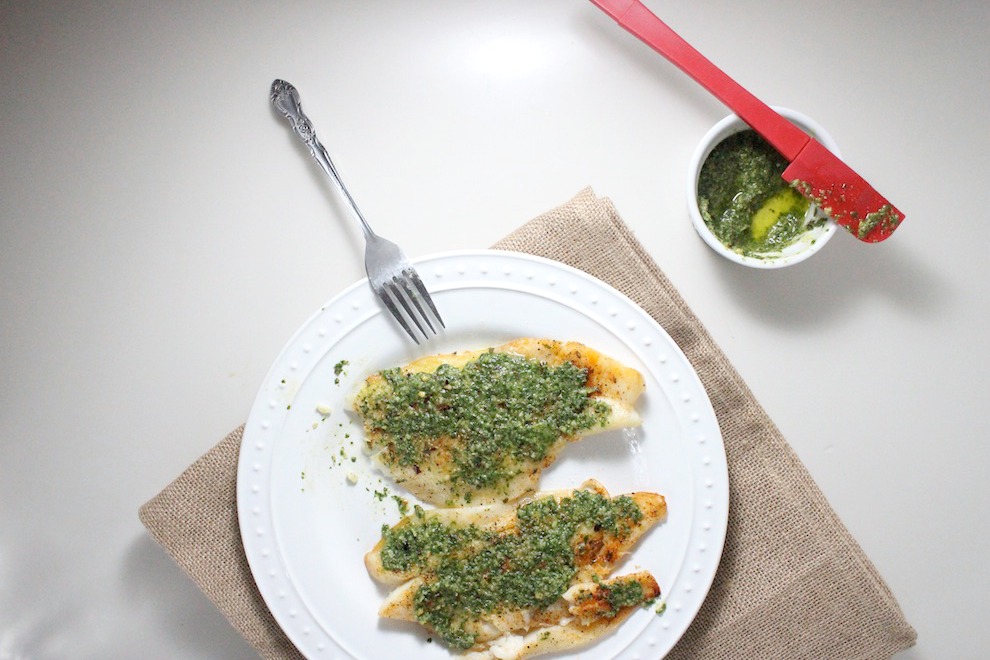 Flounder with Basil Lime Pesto
Author:
Keys to the Cucina
Ingredients
2 filets of flounder + salt, pepper and cayenne
2 big handfuls of basil
1 tbs pine nuts
1 small garlic clove
½ tsp salt
½ tsp crushed red pepper
2 lime segments
3-4 tbs extra virgin olive oil
1 small handful parmesan cheese
Instructions
Preheat oven to 350. Lay the filets of flounder on a sheet pan. Drizzle with evoo and sprinkle with a dash of salt, pepper, and cayenne. Place in the oven and bake for 25-30 minutes or until tender.
While the fish is cooking, combine the basil to the lime in a food processor. Pulse until finely chopped. Stream in evoo and mix until incorporated. Place in a bowl and fold in the parmesan cheese.
When the fish is done, smear basil on each filet and enjoy immediately.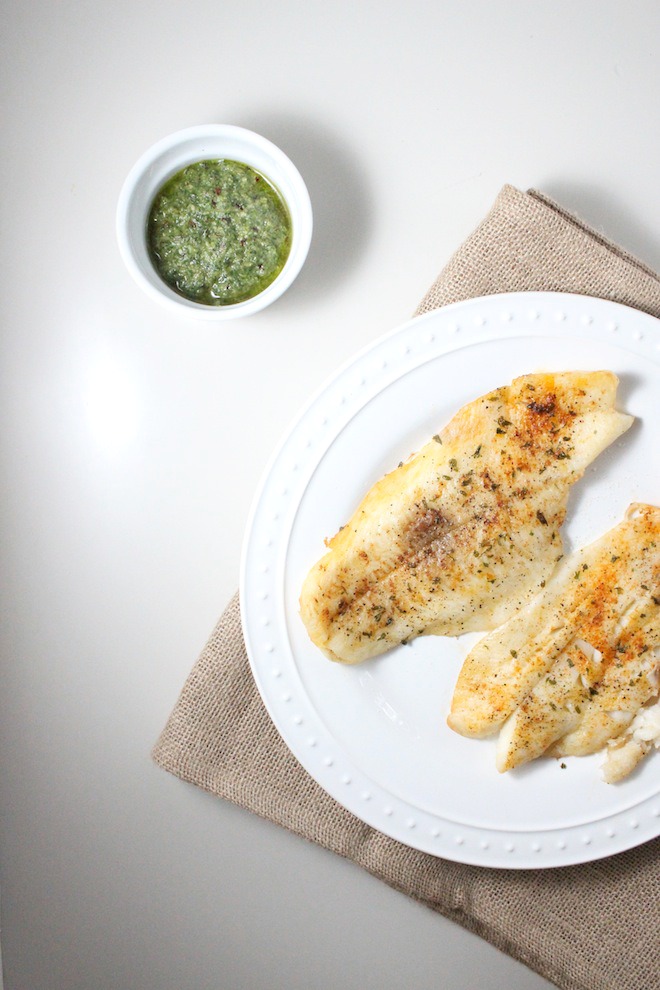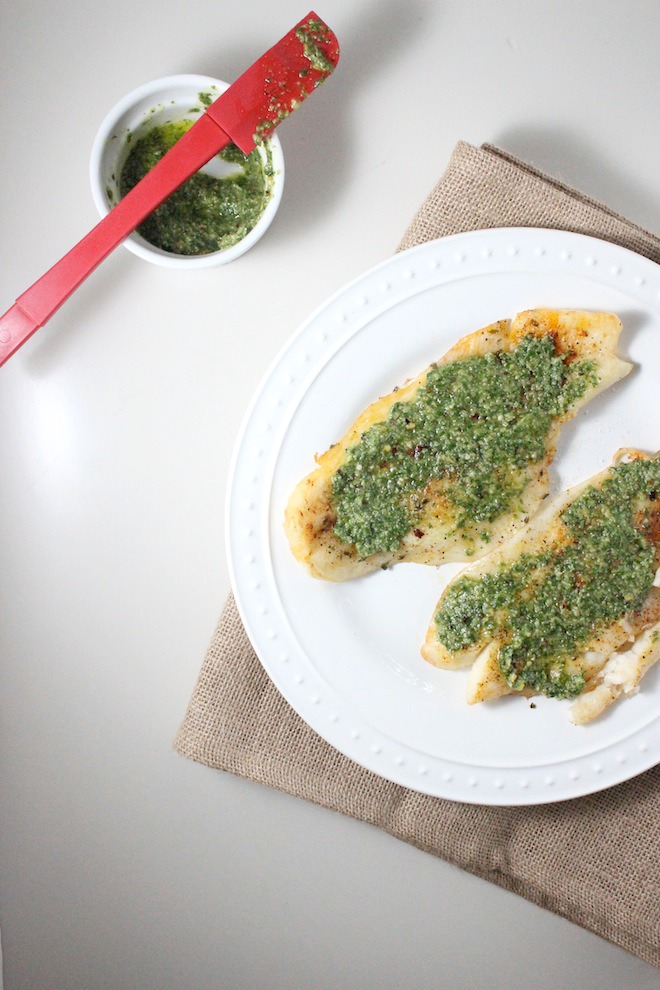 Yesterday I was on a country music kick and I have no idea why. In high school I was obsessed with country concerts and I made so many mixed CDs with country tunes on them.  With that, I queued up "Red Rag Top" at work yesterday and it just felt right. The song takes me back to a simpler time when I would cruise the streets of Fairfax in my jeep without a care in the world. Enjoy this throwback!