In the summer of 2007 I ditched Virginia and spent my days in New York City. My sister Lindsay graciously let me live with her, and I took that time to play gigs, sing in karaoke bars into the wee hours of the night, play basketball under bridges, and date men way too old for me.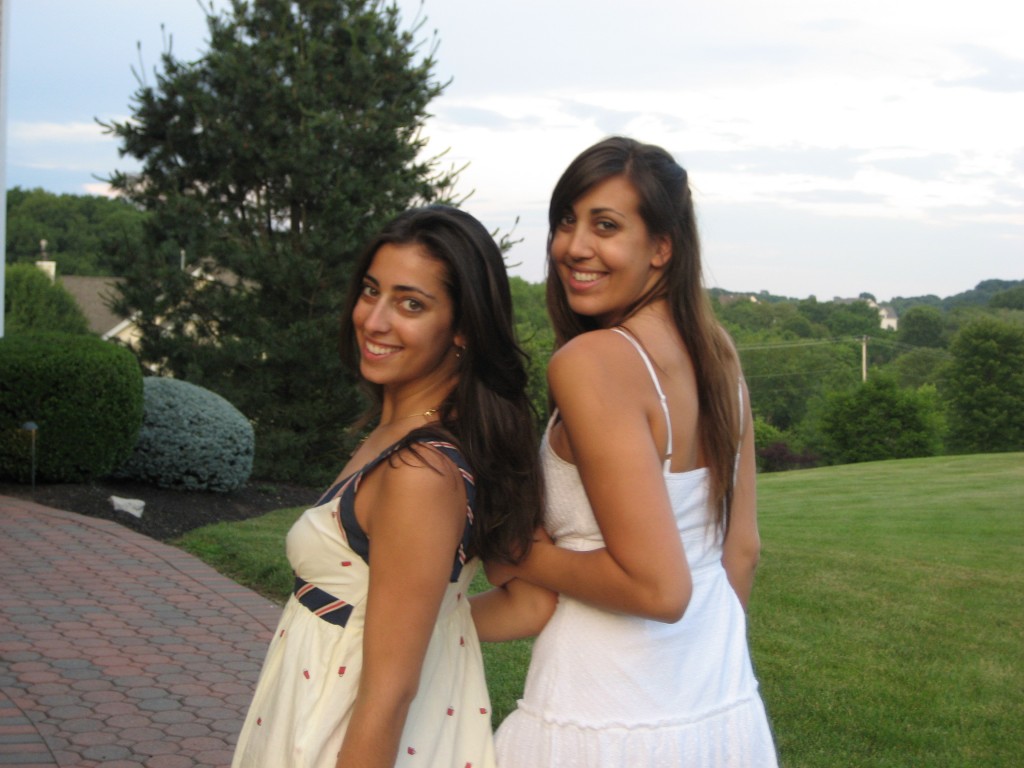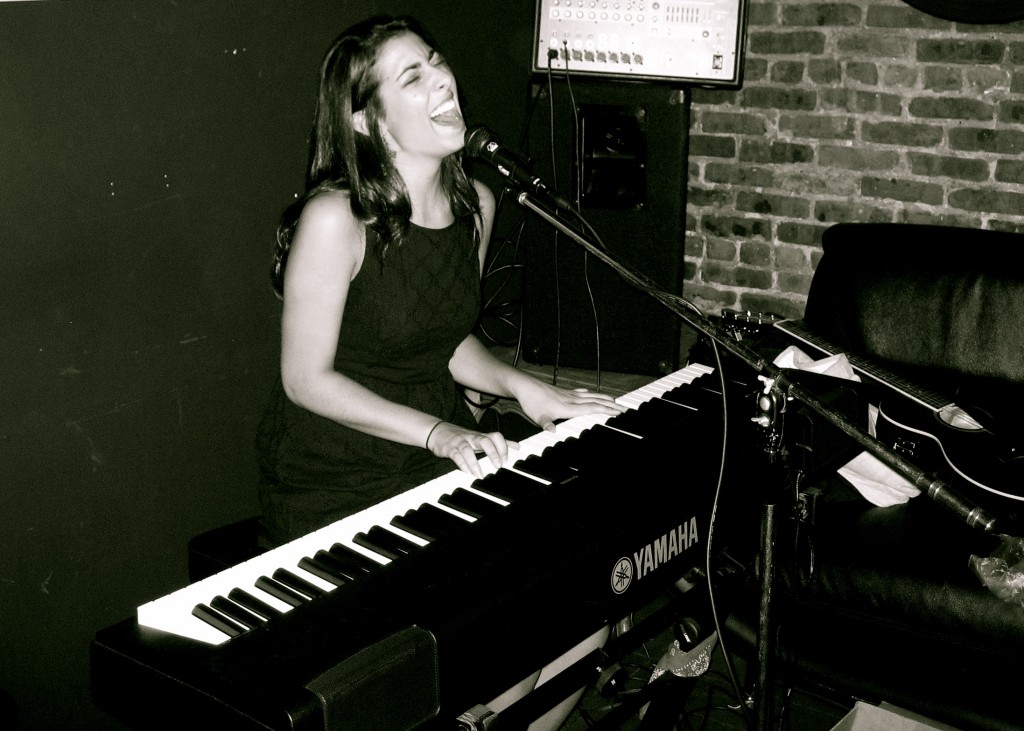 Out of all the fun I had, the thing I enjoyed the most was teaching Lindsay how to make this pasta. She isn't much of a cook (sorry Linz!) so I was happy to show my big sister how easy it was to make because all we needed was just a few fresh ingredients from the bodega down the street. Even though her counter space was limited and her window unit A/C was hard to feel while cooking in the kitchen, it couldn't touch how delicious and quick this meal was.
Since it's still early fall you should definitely be able to get your hands on some yellow squash. You can also substitute a can of diced tomatoes to save a couple bucks as well. With just four steps and two pans, clean up is minimal, the flavor is deep and it is the perfect recipe to keep in your back pocket. After all, it's seven years later and Lindsay is still whipping it up!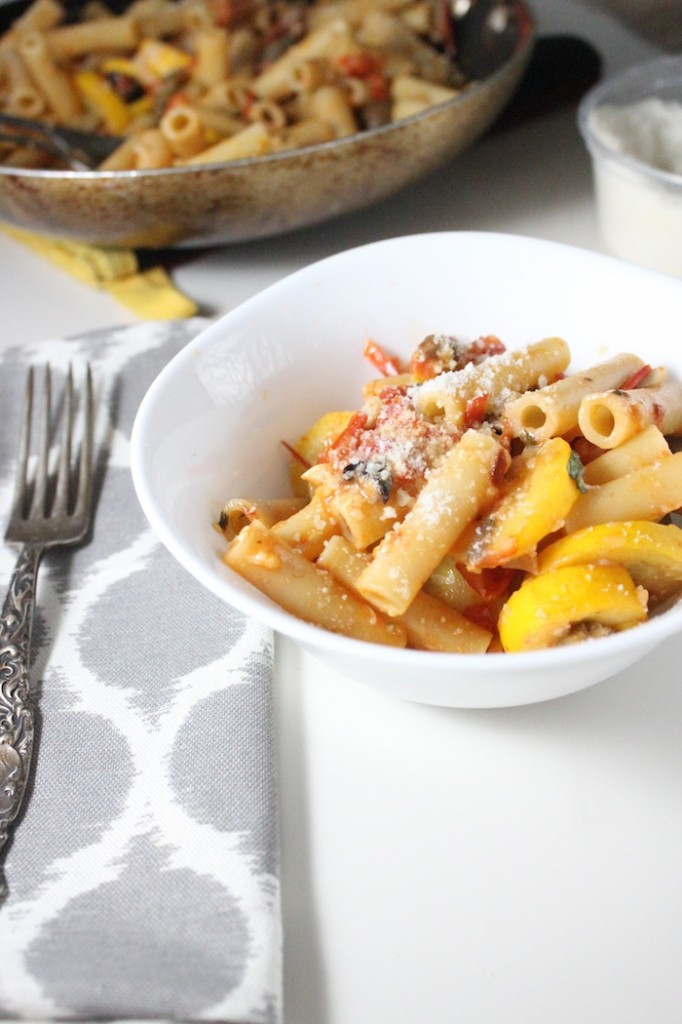 Ziti with Yellow Squash, Tomatoes and Olives
Author:
Keys to the Cucina
Ingredients
½ lb ziti
1 tbs extra virgin olive oil
2 cloves garlic, minced
2 small yellow squash
15 cherry tomatoes, quartered
¾ tsp salt
½ tsp crushed pepper
¼ lb. mixed olives, chopped
5 basil leaves, chopped
½ c Parmesan cheese
Instructions
Bring a pot of water to a boil and cook pasta until slightly under cooked
While the pasta is cooking, place extra virgin olive oil and garlic in a large sauté pan on medium low heat. Cook for 3 minutes then add the squash and tomatoes. Season with salt and crushed pepper.
Add the olives and basil and cook for another 6-8 minutes, or until the squash begins to soften.
Place the pasta in the large sauté pan with a couple tablespoons of pasta water. Gently mix together all of the ingredients for 2-3 minutes. Finish with the Parmesan cheese and enjoy immediately.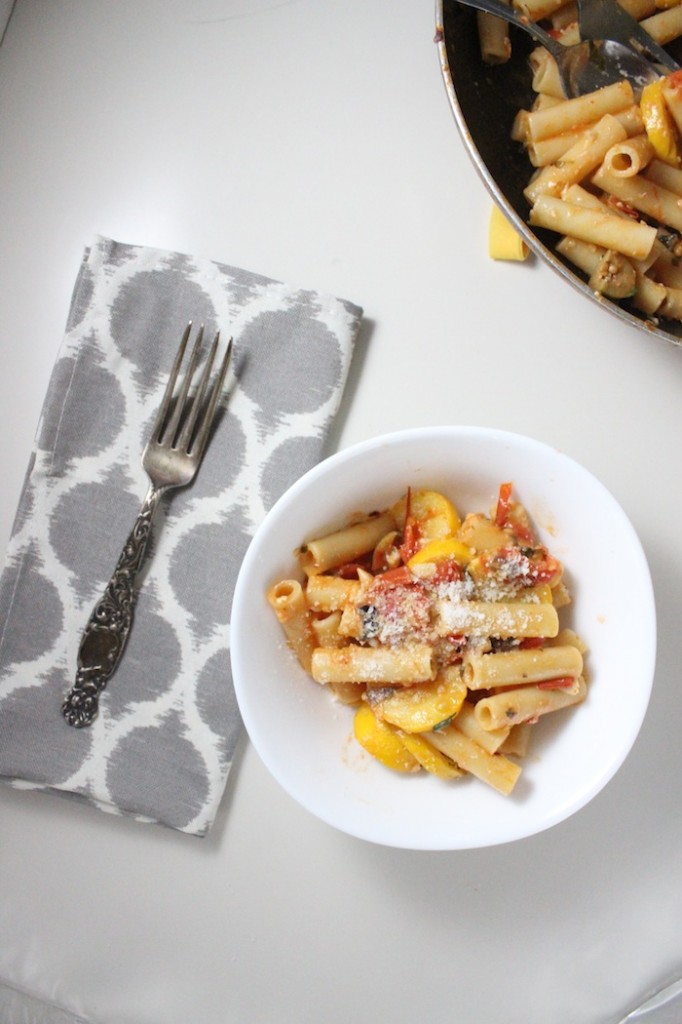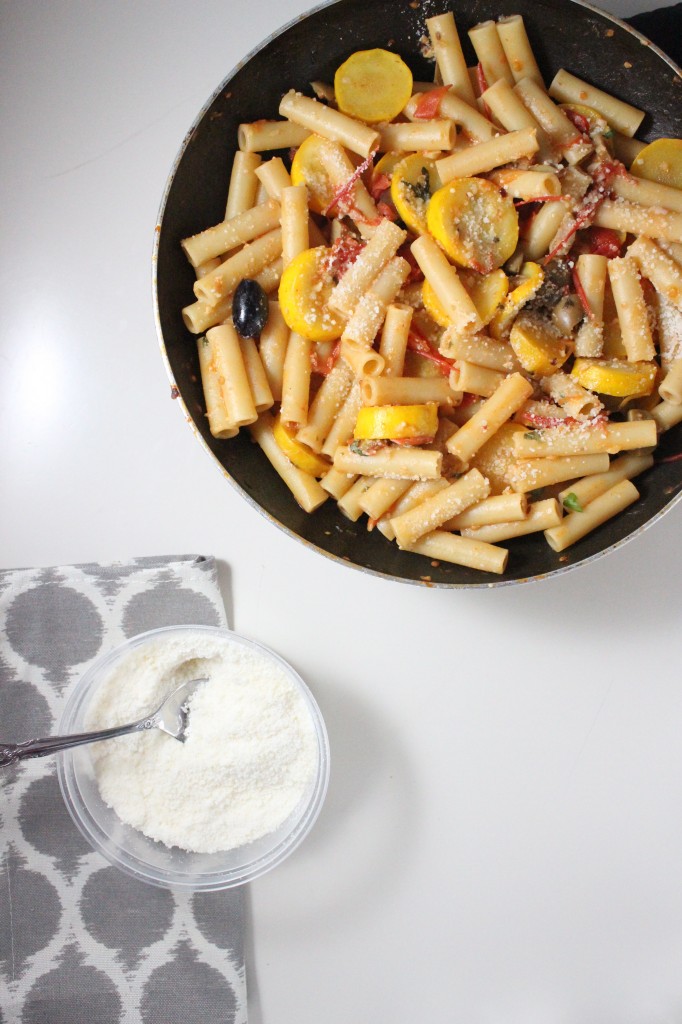 I'm using "Come To My Window" as the pairing for this recipe because it was a frequent song choice of mine in those NYC karaoke days. Although it is the most over done karaoke song, it sure can show off strong pipes and is always a crowd pleaser. You're welcome for taking you back to 1993.