Now that it's basically September, I am going to deem this the "summer of learning and growing." I know I have been quiet on releasing new recipes but I soaked up so many techniques and my cup of inspiration is beginning to fill up again, don't you worry. This post goes out to those of you with old tomatoes sitting on your counter or to those who have corn coming out your ears and more zucchini than you know what to do with!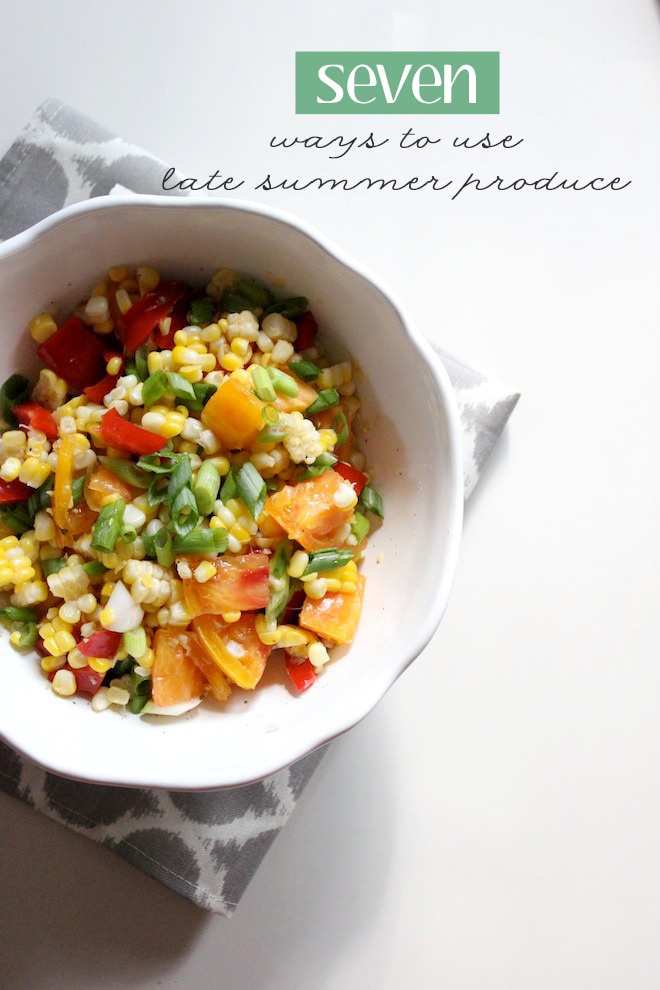 [ZUCCHINI AND SQUASH]
Zucchini and Squash Pie with Parmesan over Puffed Pastry
[TOMATOES]
Egg Muffins with Italian Sausage, Spinach and Tomatoes
Burst Tomato Pasta with Roasted Garlic
[CORN]
Corn Salad with Heirloom Tomatoes and Lime Dressing
Tortellini Pasta Salad with Corn and Basil Pesto
[PEACHES]
I danced on the lawn to this song back in June when Lord Huron played at Wolf Trap. Just like summer, this song makes me feel carefree and happy.
---
Sign up and subscribe HERE to Keys to the Cucina and receive notifications when a new post goes live!