Before we get started on this garlicky goodness that we call garlic bread, you should read up on my love of the French baguette here (< this post never fails to make me laugh). My family makes fun of me for my obsession, so much so that during Brooke's maid of honor speech at our wedding, she pulled out a fresh baguette from under the dj stand for shits and giggles…
That said, when the fine folks from La Brea Bakery reached out to me about sampling some of their products, I knew I had to experiment with the old standby baguette! I've picked up their products before from my local Harris Teeter and I knew that the crusty exterior would be perfect for an elevated version of garlic bread. The caramel colored roasted garlic is key to this recipe and melts right into the nooks and crannies of the bread. Broil it up with parmesan and parsley and it is the perfect match for this recipe or this one too.
La Brea Bakery is also hosting a Breaking Bread Tour across the nation and giving out free samples of their goodies, check out the stops on the tour here. Who doesn't love free bread?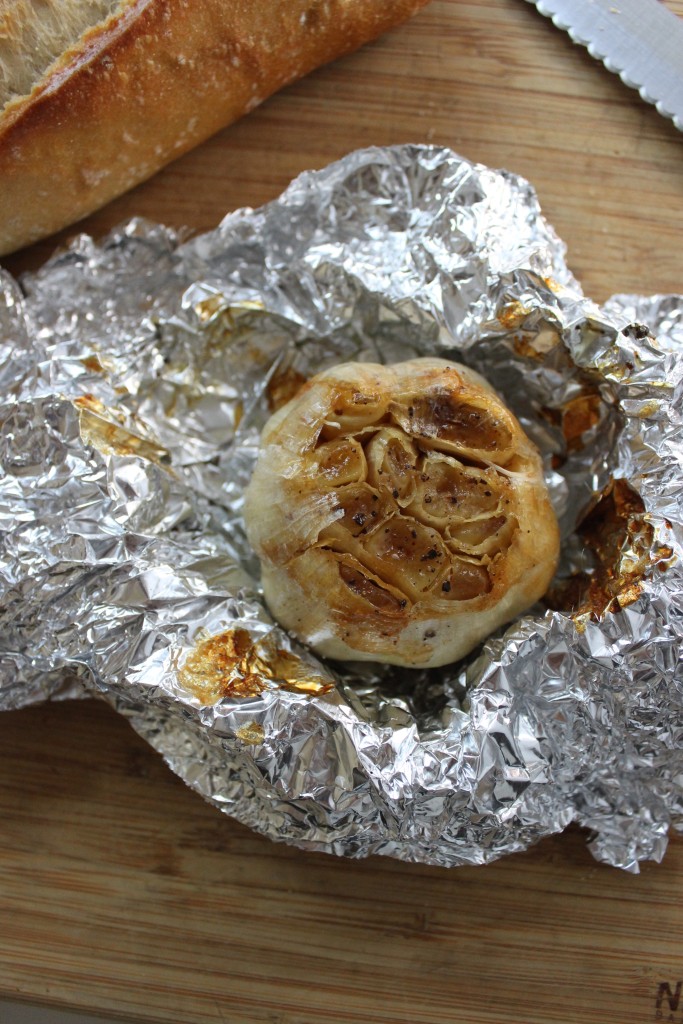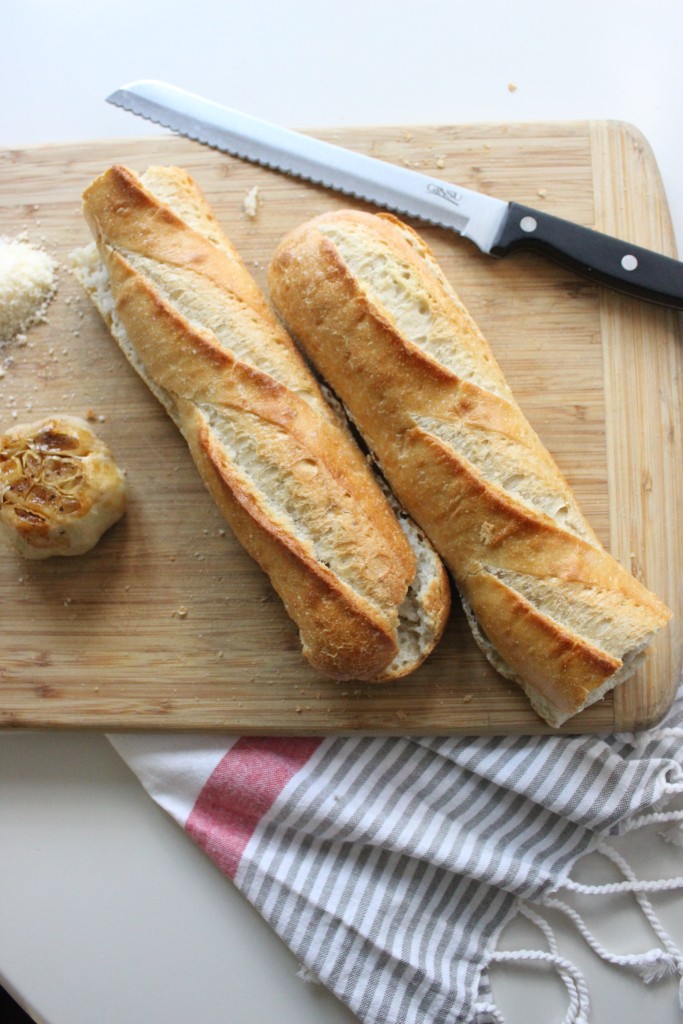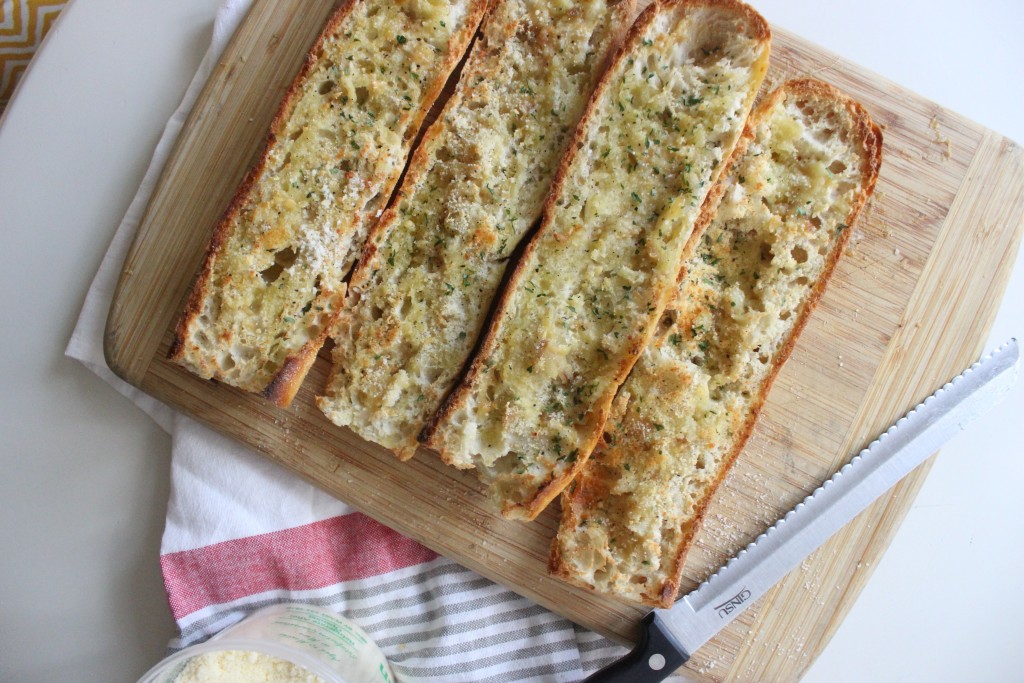 Roasted Garlic Bread with Parmesan and Parsley
Ingredients
1 French Baguette (La Brea Bakery)
1 bulb fresh garlic
2 Tbs parmesan
½ tsp parsley
¼ tsp salt
¼ tsp pepper
Drizzle of extra virgin olive oil
Instructions
Preheat oven to 400. Slice off the top of the garlic bulb and drizzle with extra virgin olive oil. Season with a pinch of salt and pepper then wrap tightly in foil.
Cook for one hour until the garlic turns golden. Remove from the oven and cool slightly before handling.
Squeeze out the cloves from the garlic wrapping or use a small fork or knife to remove each clove. Place in a bowl and mash together with a fork then set aside.
To prepare the baguette, cut it in half to make two small baguettes, then slice each halve longways like a sandwich. Gently separate the two sides and then spread on the mashed garlic cloves. Add the parmesan, parsley, salt and pepper and drizzle with olive oil.
Broil on high for 3-5 minutes until the bread becomes golden brown and crusty.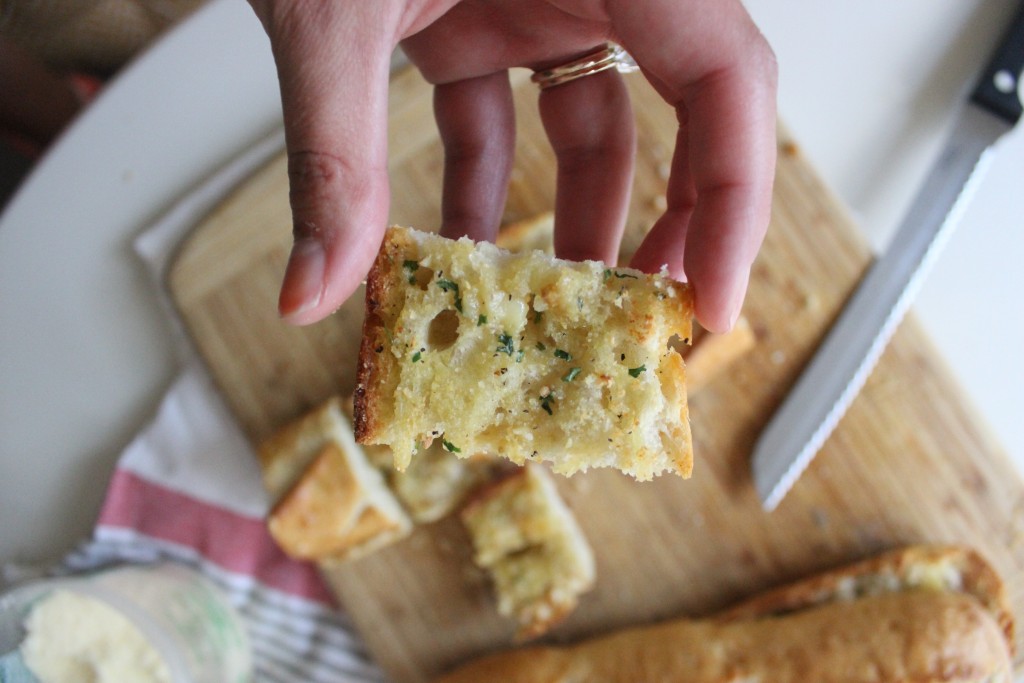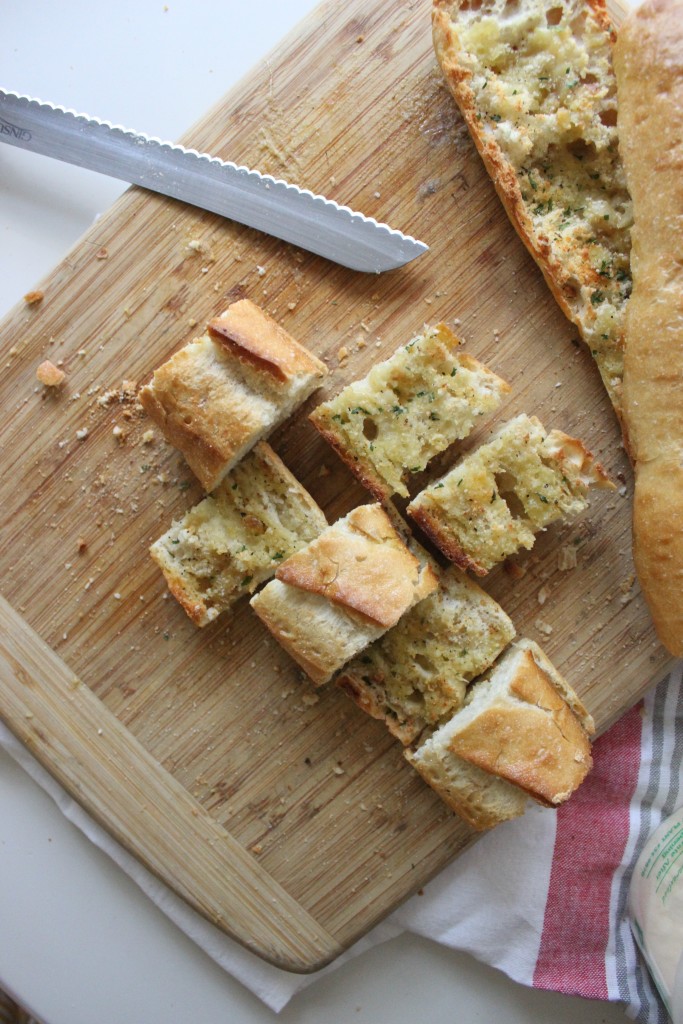 ---
Sign up and subscribe HERE to Keys to the Cucina and receive notifications when a new post goes live!
I developed this recipe in partnership with La Brea Bakery. While I was compensated for this post, all opinions are 100% mine.