I developed this Ricotta Gnocchi with Peas and Pancetta recipe as part of an ongoing Brand Ambassadorship with Peapod. All opinions are 100% mine.
Gnocchi oh gnocchi oh gnocchi! I am so excited to debut my fist time making these delightful pillows of goodness while also highlighting a classic vegetable, fresh peas! I drew on inspiration for this recipe from my mom's memories of my Aunt Connie's gnocchi and from a dish my mom used to make that consisted of peas, bacon and mushrooms. All of these ideas culminated into this preparation and I can not stop eating it. Ricotta gnocchi is so much lighter than potato gnocchi and a fabulous transition dish from summer into fall!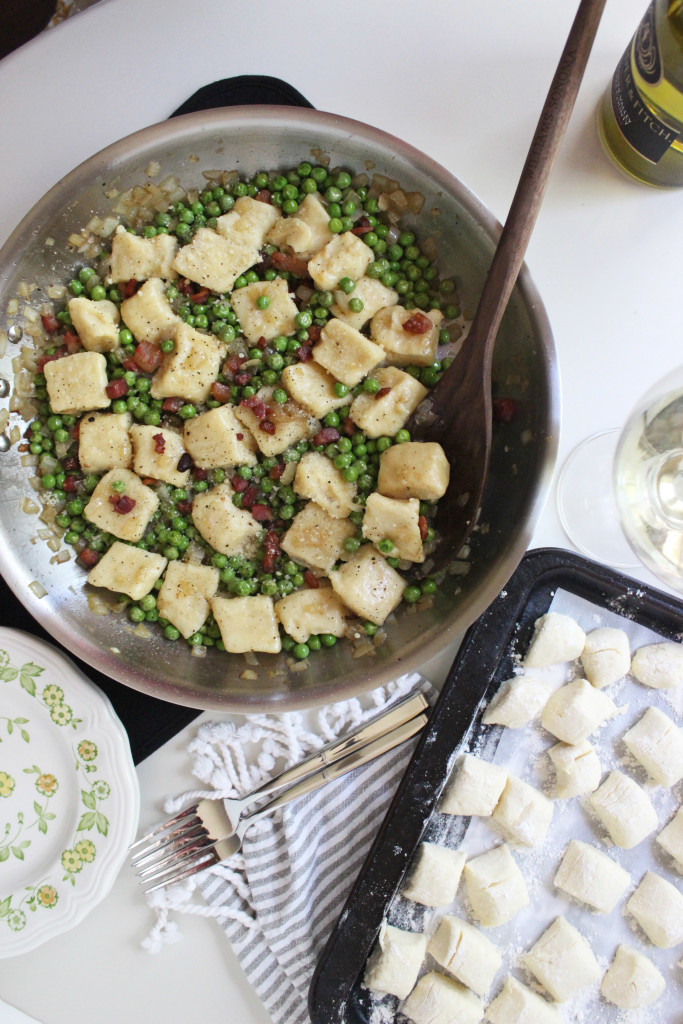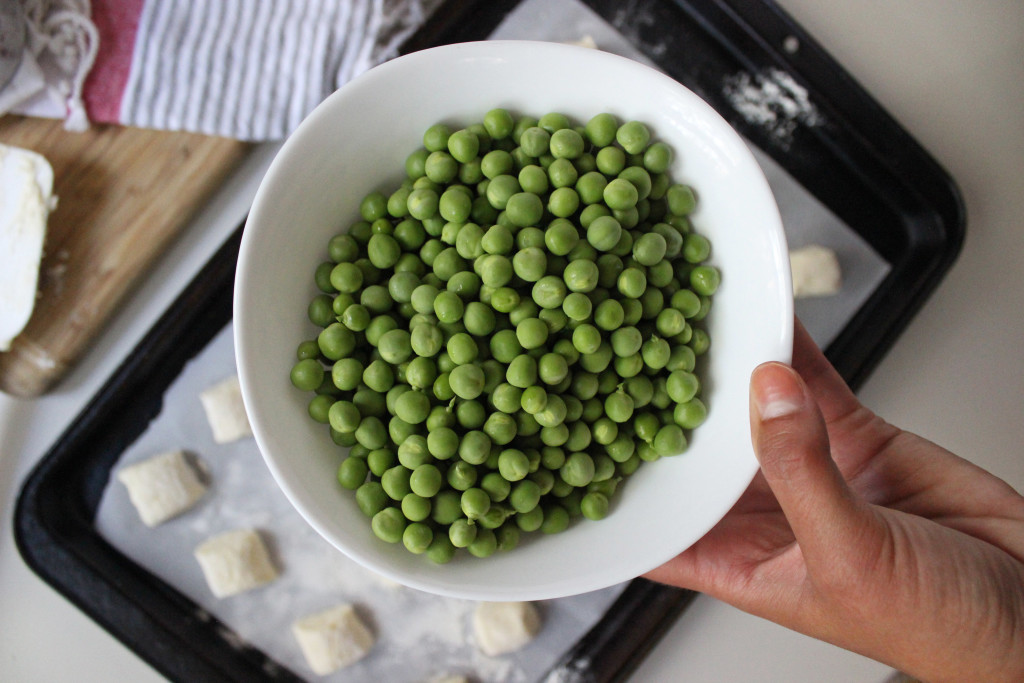 It's hard to contain my excitement for this dish, however what's even more exciting is that Peapod carries FRESH green peas. Seriously, make an account on Peapod just to get your hands on these bad boys, I promise you'll never buy a frozen bag again!
In addition to fresh peas, Peapod also offers a farm fresh CSA (community supported agriculture) box when you grocery shop with them. The offerings vary by season and change each week but it is a fabulous way to learn about and support local farmers during for your weekly grocery buy! Learn more about the boxes here and throw one in your cart before you check out! And, to snag this recipe, head on over to Peapod to check it out!