May is a busy month of celebrations for my family. First, we celebrate Mother's Day and all of the amazing moms in my life, then my nephew Cole turns six, and days later my sister Ashley celebrates her eighth wedding anniversary. Lastly, on the 23rd of this month Bryan and I are tying the knot! Below I've shared some of my favorite brunch dishes that are great for a Mother's Day brunch. From savory to sweet, I've got some great suggestions below!
How are you celebrating Mother's Day?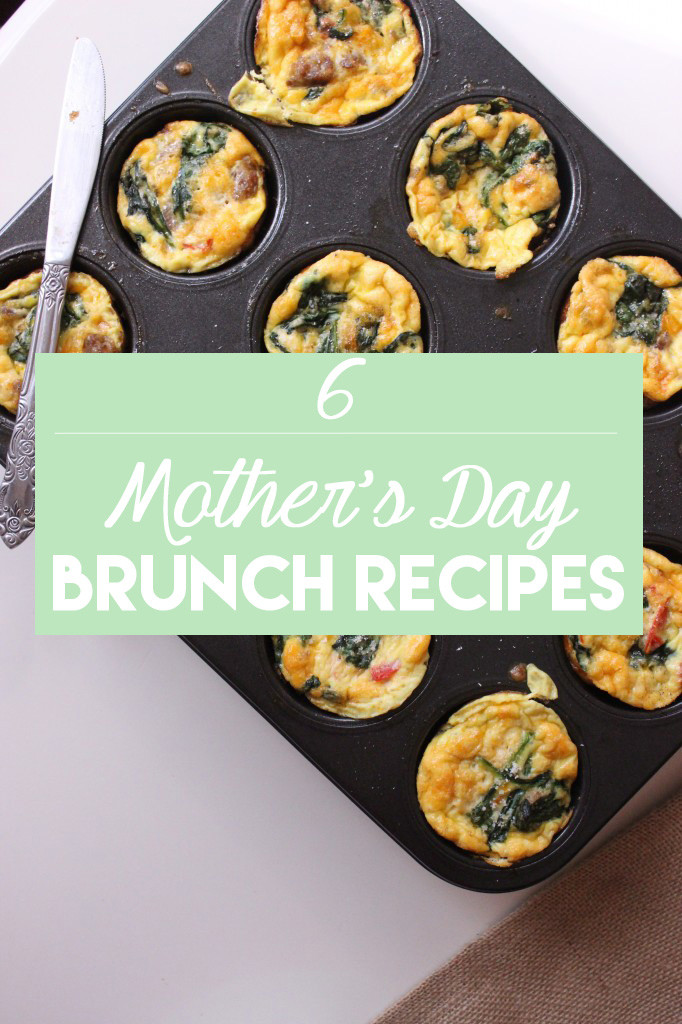 Egg Muffins with Italian Sausage, Spinach and Tomatoes – Individual portions and you can make this ahead, need I say more?
Quiche with Feta, Spinach and Tomatoes – Feta cheese gives a little tang to an otherwise straightforward quiche, plus it works perfectly with store bought pie crust so you can whip it up in a flash.
Vegetarian Strata – This strata has layers of crusty french bread soaked in a creamy egg mixture, veggies, and cheese. The bread and egg mixture should soak overnight so keep that in mind if you prepare this one.
Pear and Goat Cheese Galette – This free form rustic pie is a cinch and you can incorporate any type of fresh fruit and cheese combination you choose. Green apples and chunks of fresh brie anyone?
Coconut Flour Waffles – For mom's with a sweet tooth, this recipe is the cat's meow. Up the wow factor and make homemade lemon curd, try out Ina's recipe here.
Sweet Potato Hash with Chorizo – This hash is ideal for breakfast in bed, it's like a one bowl wonder! Feel free to sub out the shallot oil with regular olive oil or rosemary infused olive oil.
Rod Stewart and memories of my mom go together hand in hand. This song transcends me to sitting in my car seat in our maroon Dodge caravan and cruising around the streets of Virginia in the 90s. Enjoy!
---
Sign up and subscribe HERE to Keys to the Cucina and receive notifications when a new post goes live!