Mmm when my Hatchery Box arrived this month my eyes immediately darted to the shallot oil. I cook with shallots here and there and I love them with all types of seafood, especially mussels, so I couldn't wait to crack open my sample and get cooking. This product from Wei Kitchen was perfectly infused with the right amount of shallot goodness and complimented the flavors in the chorizo too!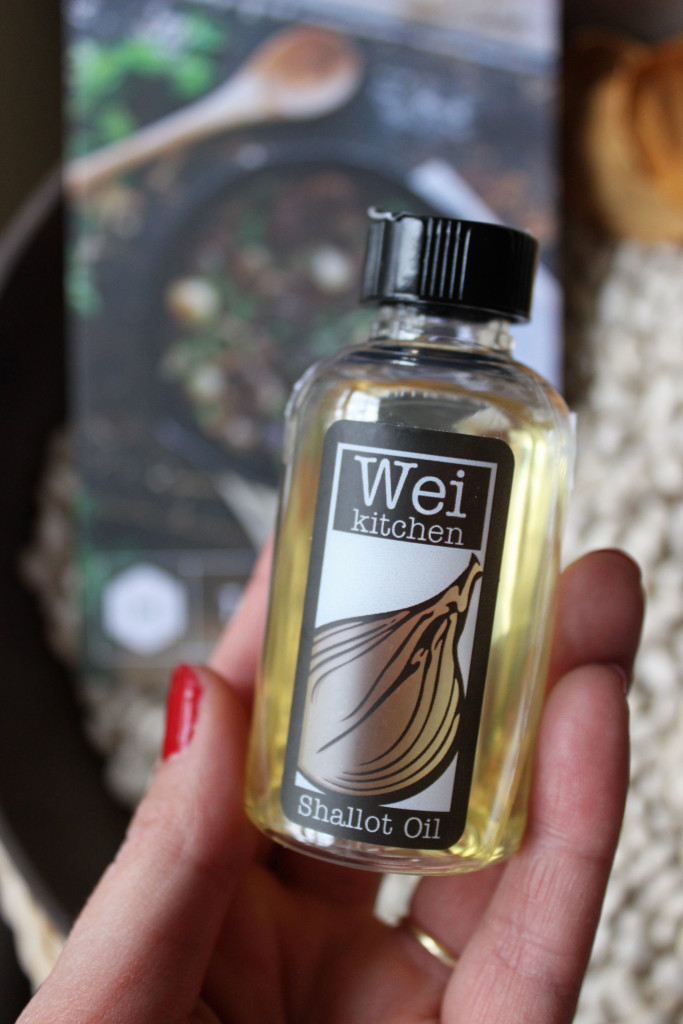 My favorite type of cooking is throwing together what I've got in the pantry and using up any leftovers that are looking sad in the fridge and this dish encompasses both of those elements. On Sunday I had this sweet potato on my counter that was giving me the stink eye so I knew I had to throw that in, and I also woke up with a serious craving for chorizo too. Thank goodness for a quick run to the market for that lead me to whip up one of the most satisfying breakfast hashes ever!

Cooking with Hatchery - Sweet Potato Chorizo Breakfast Hash with Wei Shallot Oil
Author:
Keys to the Cucina
Ingredients
2 tsp Wei shallot oil
3 chorizo links, chopped
¼ onion, chopped
1 sweet potato, cubed into ¼ inch pieces
½ tsp salt
½ tsp pepper
½ kale, chopped
2 eggs
Instructions
Place 1 tsp of shallot oil in a large saute pan on medium high heat and add in the chorizo. Cook for 5-7 minutes, stirring, until the chorizo begins to brown and becomes fragrant. Remove chorizo with a slotted spoon and set aside.
Lower heat to medium and add in 1 tsp of shallot oil and the chopped onion. Cook for 3 minutes until they begin to soften. Toss in the sweet potatoes, season with the salt and pepper then cook in an even layer for 10 minutes. Stir frequently to ensure the potatoes don't burn. Add a splash of evoo if needed to ensure they don't burn.
Toss in the chopped kale and place the chorizo back in the pan. Cook for a 2 minutes to marry the flavors then set aside while you cook your eggs. I made a fried egg for myself and a scrambled egg for Bryan.
To assemble, place a few spoonfuls of the hash into a bowl and top with a fried egg and a sprinkle of pepper. Enjoy immediately!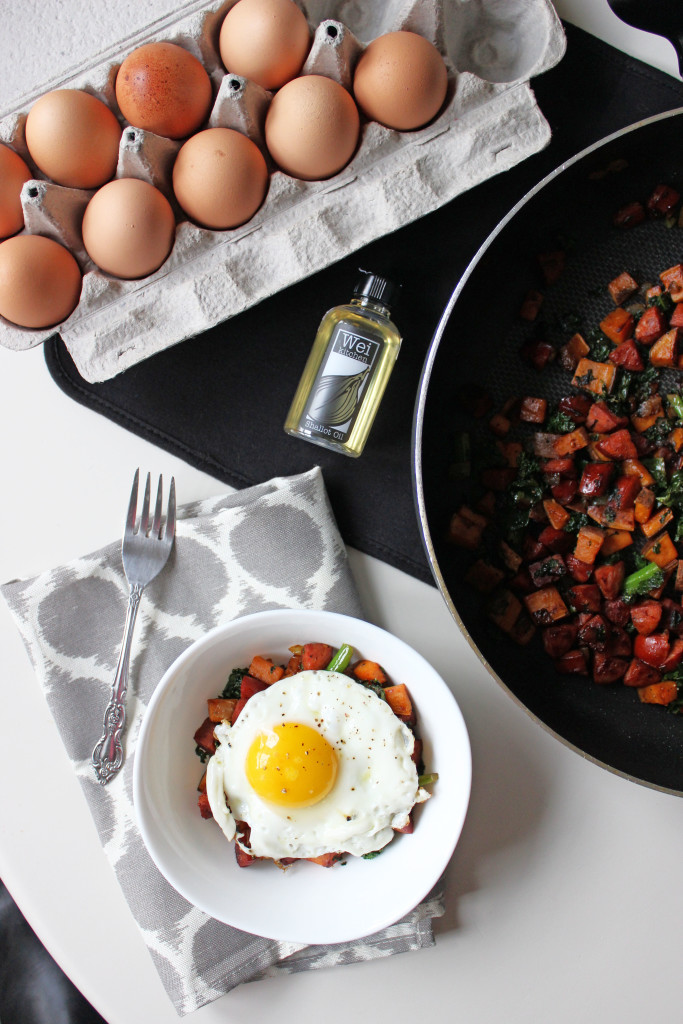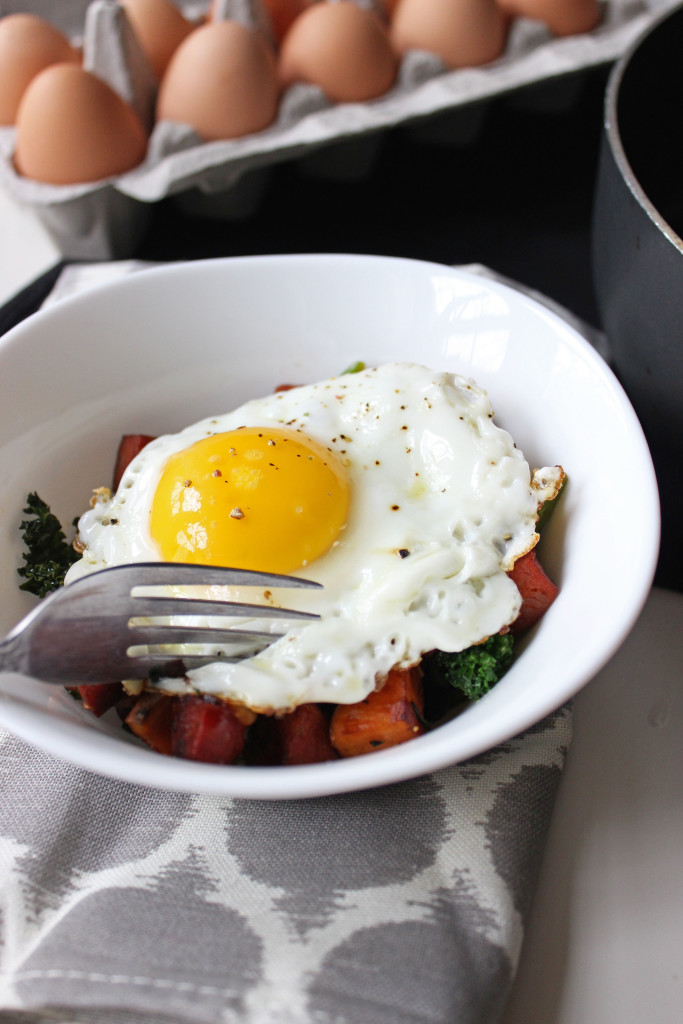 While I prepared this dish on Sunday I looped this song over and over again. This guys voice reminds me of Paolo Nutini's and is super raspy and soulful, which in my opinion makes for the perfect Sunday mornin' music.
Disclaimer: I received a free box from Hatchery but all opinions are my own.