Grilling season has arrived and I could not be more happy. I also am dying to let you in on a little secret that I learned from my Bon Appetit magazine last month that I put to good use in the recipe. Matt LeBlanc had a feature on the last page of the magazine where he talked about his love of food and being Italian (imagine that!) and that he puts ginger in his tomato sauce!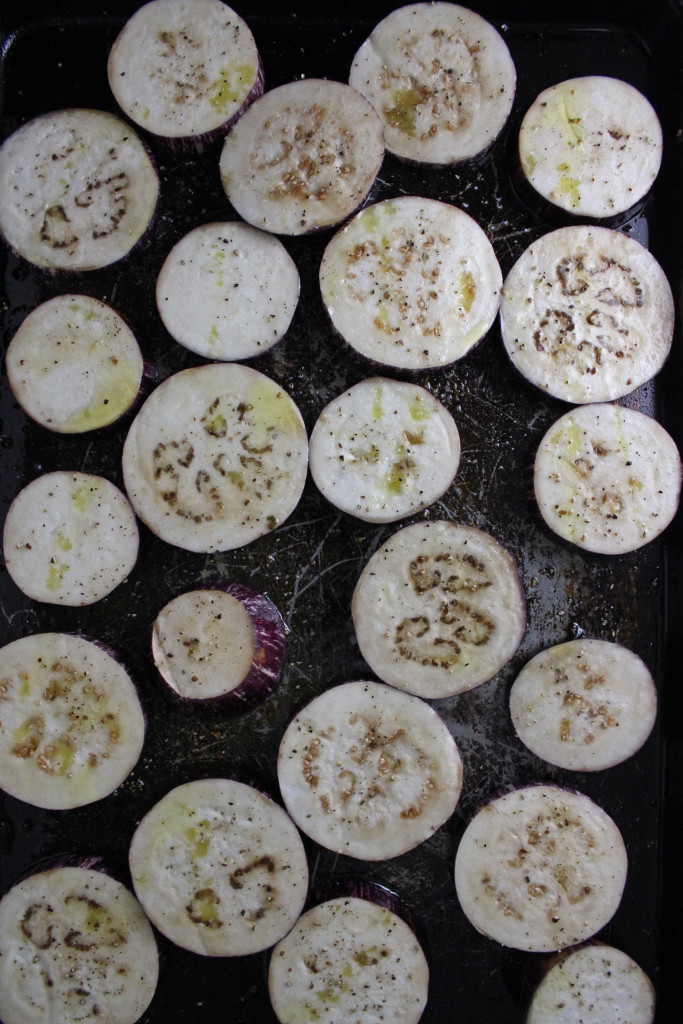 Leblanc mentions how his mom was skeptical about such an untraditional ingredient in tomato sauce, but I went for it in this dish. I've also recently been turned on to Indian food so experimenting with different spices and flavors is the name of my cooking game lately. In this particular recipe, the ginger gives the chunky tomato topping a backdrop of zing and spice that pairs amazing with the smokey grilled eggplant. Just top with a handful of fresh chopped parsley and serve warm as an appetizer or as a side dish.
Lastly, check out this recipe featured in Wayfair's Healthy Griller Awards!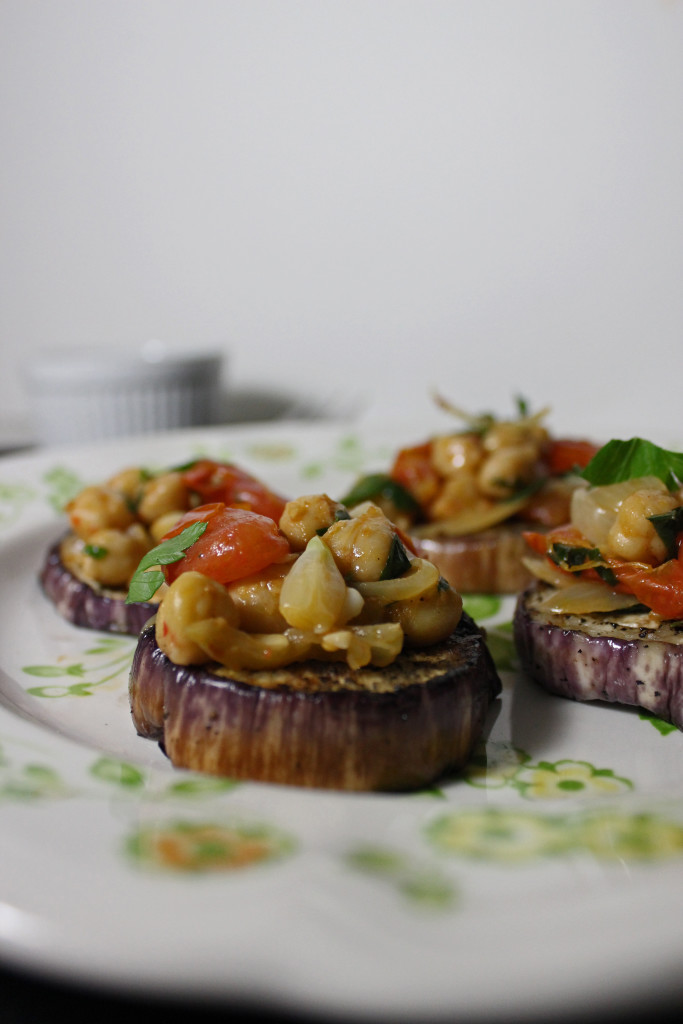 Grilled Graffiti Eggplant with Roasted Tomatoes, Chickpeas and Ginger
Author:
Keys to the Cucina
Ingredients
1 dry pint cherry tomatoes
2 small graffiti eggplants
3 tbs evoo
1 small onion, sliced
2 garlic cloves, minced
1 c chick peas
½ tsp salt
½ tsp crushed red pepper
2 Tbs grated ginger
½ c fresh chopped flat leaf parsley
Instructions
Preheat oven to 400.
Place the cherry tomatoes in a bowl and drizzle with extra virgin olive oil and a pinch of salt and pepper. Line in an even layer on a sheet pan and roast for 20 minutes, just until they burst.
Cut the eggplant in ¼ inch thick pieces. Brush extra virgin olive oil on both sides then sprinkle with kosher salt and black pepper. Grill for 3-4 minutes per side until tender.
While the eggplant is cooking, line a saute pan with extra virgin olive oil and saute garlic and onions on medium heat for 3 minutes. Add in the tomatoes and chickpeas. Season with salt and crushed red pepper. Add in the ginger and parsley.
Cook on medium heat stirring frequently until the flavors begin to marry. This should take about 10 minutes then it is ready to be topped on the grilled eggplant. Serve as a side dish or main vegetarian dish and enjoy!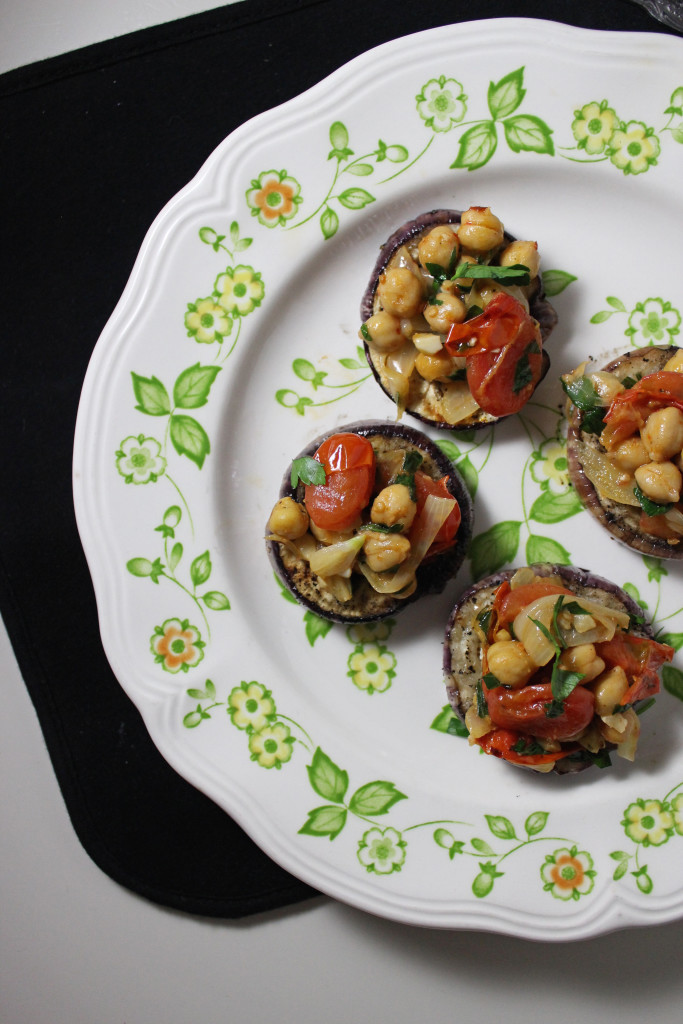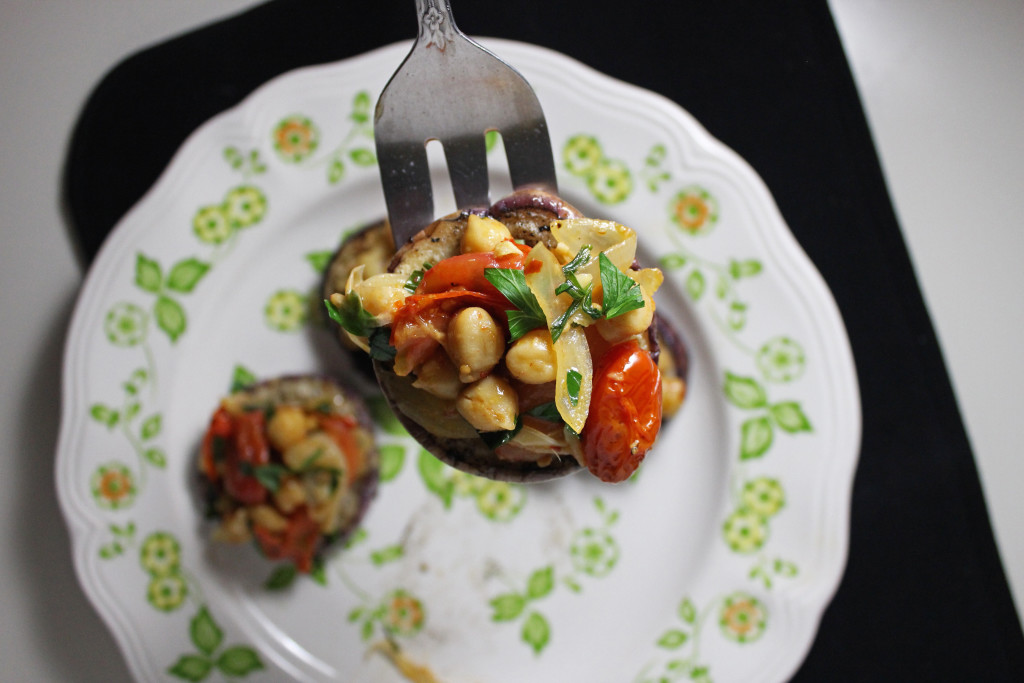 Have you checked out the new Alabama Shakes album yet? I am loving the sound, it's as eclectic as ever and the lead singers voice is pure gold.
---
Sign up and subscribe HERE to Keys to the Cucina and receive notifications when a new post goes live!