Mmm the smell of fresh cooked waffles is probably more addicting than any other baked good for me. That, coupled with the fact that they are far less maintenance than making a batch of pancakes makes them one of my favorite breakfast treats. I unearthed a bag of coconut flour from my pantry and also used some delectable meyer lemon curd that I received in my Hatchery box this month to whip up the waffles. The tartness of the meyer lemon curd added a great zing and freshness to the waffles while a couple drops of pure maple syrup slipped in for a little bit more indulgence.
I based this recipe loosely off of one from Bob's Red Mill found here, but subbed in agave nectar instead of the white sugar it called for. Heads up: these bad boys are super filling because of the protein-packed eggs and the coconut flour which is full of fiber. I made a batch of these Sunday night and ate one for before work yesterday and I was full for hours. Happy brunching!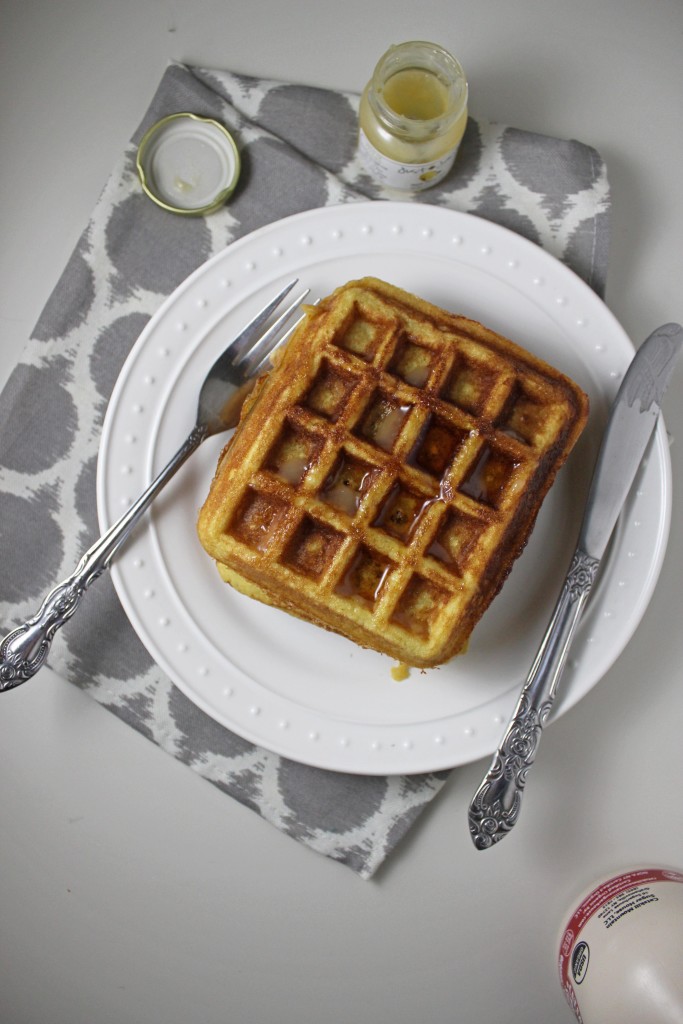 Cooking with Hatchery - Coconut Flour Waffles with Just Jan's Meyer Lemon Curd
Author:
Keys to the Cucina
Ingredients
4 eggs
3 tbs melted coconut oil
¼ c water
1 tsp agave nectar
¼ c coconut flour
¼ tsp sea salt
¼ tsp baking powder
1½ tsp Just Jan's Meyer Lemon Curd
Dash of vanilla extract
Instructions
In a large bowl, whisk together eggs, coconut oil water and agave nectar until incorporated.
In a separate bowl stir together coconut flour, sea salt, and baking powder until incorporated.
Slowly whisk in the wet egg mixture to the dry coconut flour mixture. Whisk gently until smooth and thoroughly mixed. Fold in the meyer lemon curd and vanilla into the batter and let rest for 5 minutes.
Heat waffle iron according to instructions. Be sure to spray the iron with pam or any cooking spray and ladle in waffle mixture. Cook for about 2 minutes (with my waffle iron a green light comes on once it is finished).
Serve immediately with a dollop of more lemon curd and syrup.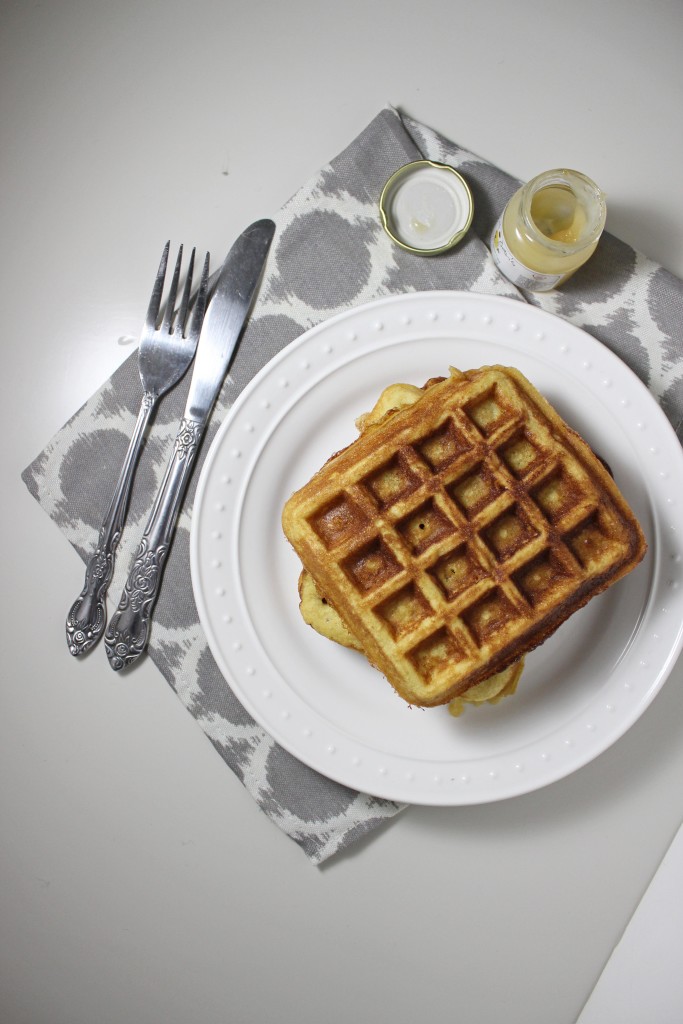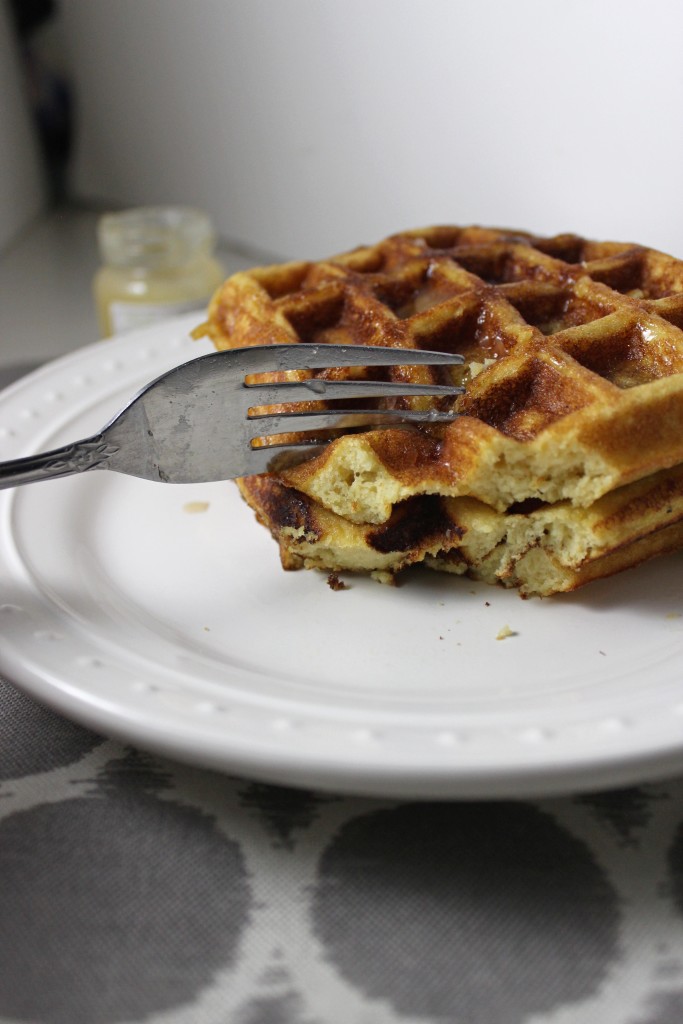 I am on a huge kick with this artist I rediscovered named Diane Birch. "Nothing But a Miracle" takes me back to the late night drives with my parents when they would listen to soft rock. I would be nodding in and out of sleep but always could hear those smooth songs coming through the radio.
Disclaimer: I received a free box from Hatchery but all opinions are my own.
---
Sign up and subscribe HERE to Keys to the Cucina and receive notifications when a new post goes live!