This weekend I served my first meal to complete strangers from the comfort of my own home. You may have read about my new gig with Feastly, but if you didn't you can check it out here. The weeks leading up to it were full of questions of intrigue from friends and family. A few wondered if it was weird and were worried it could be dangerous, but most questions sounded something like this: Will Bryan be there? Maybe. Do you know the people that you are hosting? Negative. Are you going to sit with them? Not sure. Are you going to serve them like a waiter? Maybe. Will they watch you cook? Possibly.
I fielded each question but went to bed each night knowing what I was going to do. Bryan and I came to decide that he'd stay for the first few minutes to meet my guests (and to make sure it wasn't four dudes rolling up to our house ha!), and once we verified that it was two lovely people named Shawn and Sonya, we were good to go and I was set to perform. I treated hosting this meal the same way I prepare my music shows. I rehearsed my recipes, made sure I had all the equipment I needed, and left some decisions to game time so that I could feel out my audience. The snow storm in DC threw a small wrench into my night and two of my guests couldn't make it, but Shawn and Sonya were warriors and trekked down to my neighborhood in an Uber with enthusiasm and came ready to eat!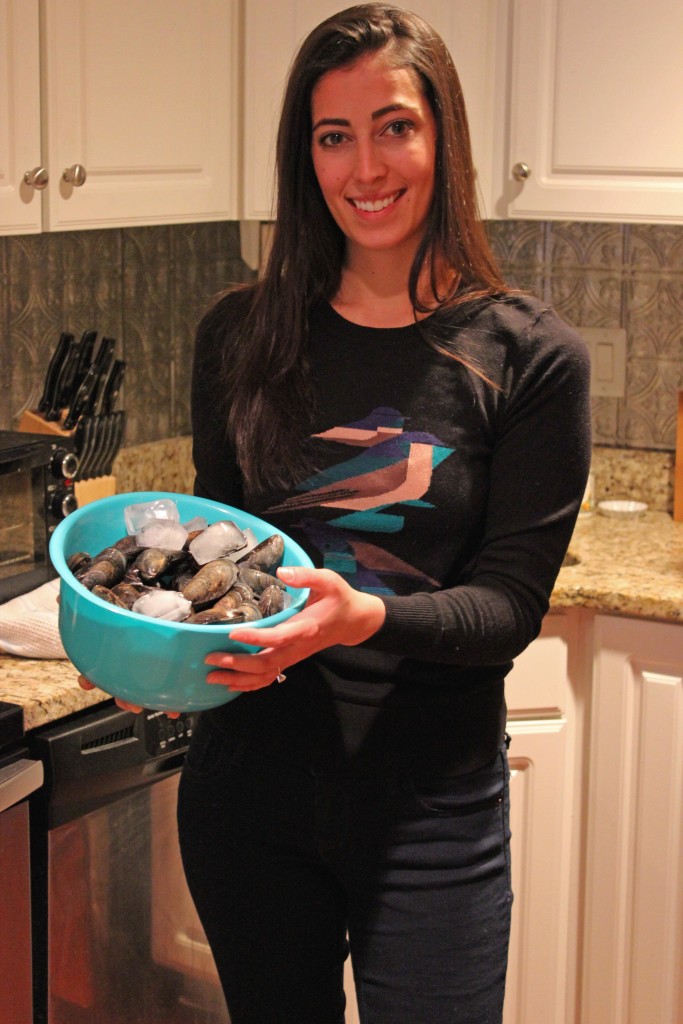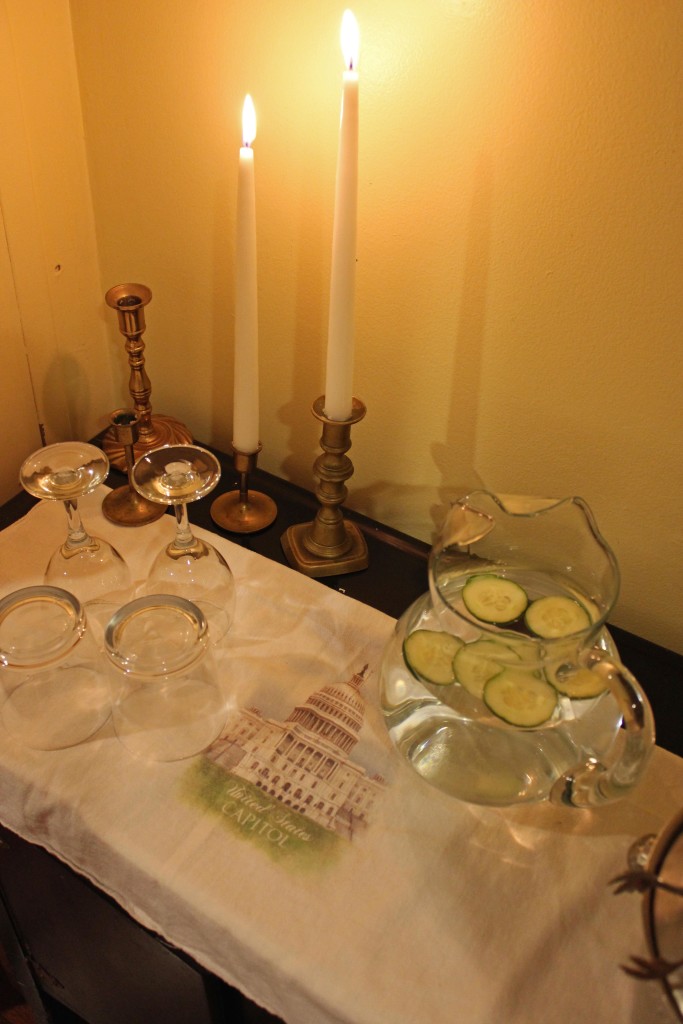 We started the meal off with a salad of baby spinach, lemon juice and shavings of fresh parmesan reggiano cheese from Sona Creamery. For the main event I made a big pot of steaming Prince Edward Island mussels that I scooped from The District Fishwife at Union Market. The recipe was similar to this one, however I added pancetta and used a nice dry Sauvignon Blanc in the broth and the salty, sweet bacon-y flavor was ah-mazing. Shawn said the broth reminded him of a green curry his mom makes and that was probably one of the coolest parts of my night. The fact that something I cooked conjured up a food memory for my guests really demonstrates how food can bring complete strangers together.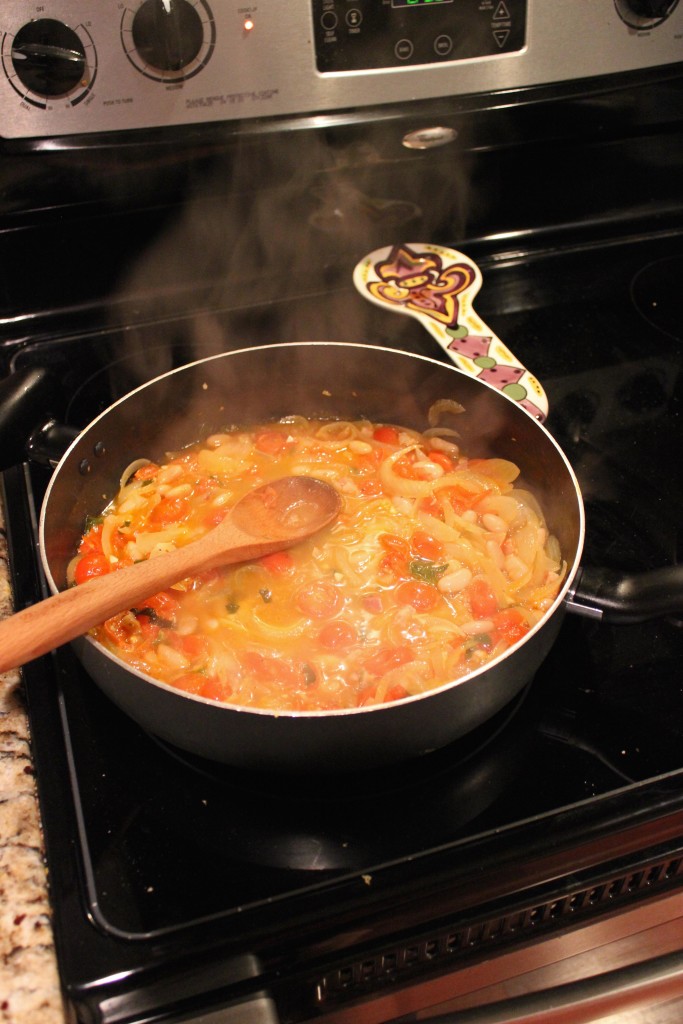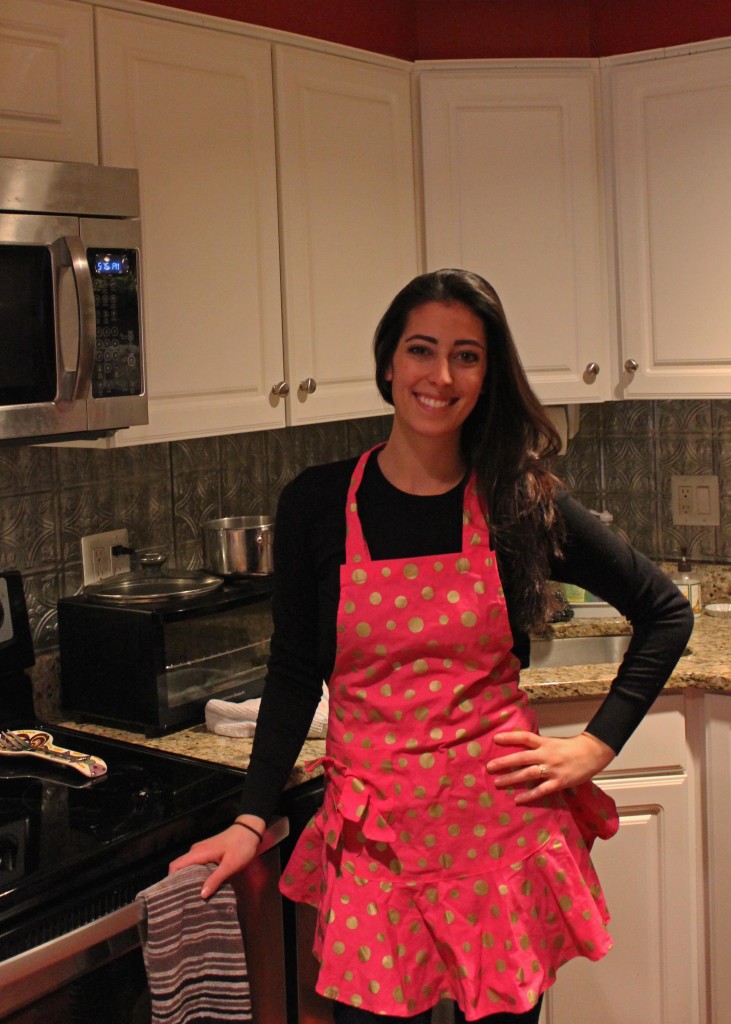 I ended the night on a sweet note with a coffee granita made with the smoothest coffee (thank you Peregrine Espresso!) and I topped it with a dollop of freshly whipped Trickling Springs Creamery cream. Shawn and Sonya were the perfect guests for my first go round with Feastly and throwing this meal affirmed that I love to entertain, cook, and share my passion with others. I plan on posting some new meals through Feastly to continue to grow and establish a following locally in D.C. To see a complete description of my Italian Style Prince Edward Island Mussels meal you can check it out on Feastly here.
---
Sign up and subscribe HERE to Keys to the Cucina and receive notifications when a new post goes live!