Have I got the most fabulous and festive Thanksgiving appetizer for you or what? Perk your ears up for this because it comes together in about 30 minutes and is something that you can make ahead and assemble later. If that doesn't spell holiday ready I don't know what does…
I recently had a small cup of the most decadent, creamy and rich pumpkin soup at Screwtop Wine Bar. It was topped with crispy shreds of bacon and a couple nuggets of blue cheese. When it was served, I stirred in the blue cheese and it melted into the pool of sweet pumpkin and provided the most dynamic bite ever. I literally went to bed that night thinking about how I could make something with similar flavors and that is how this recipe was born!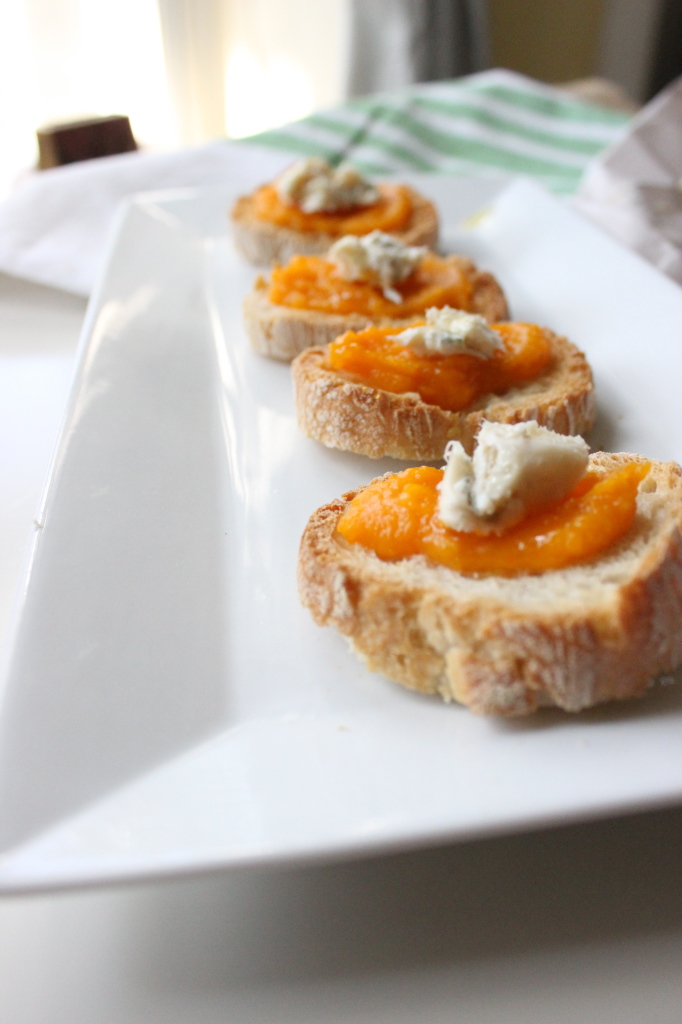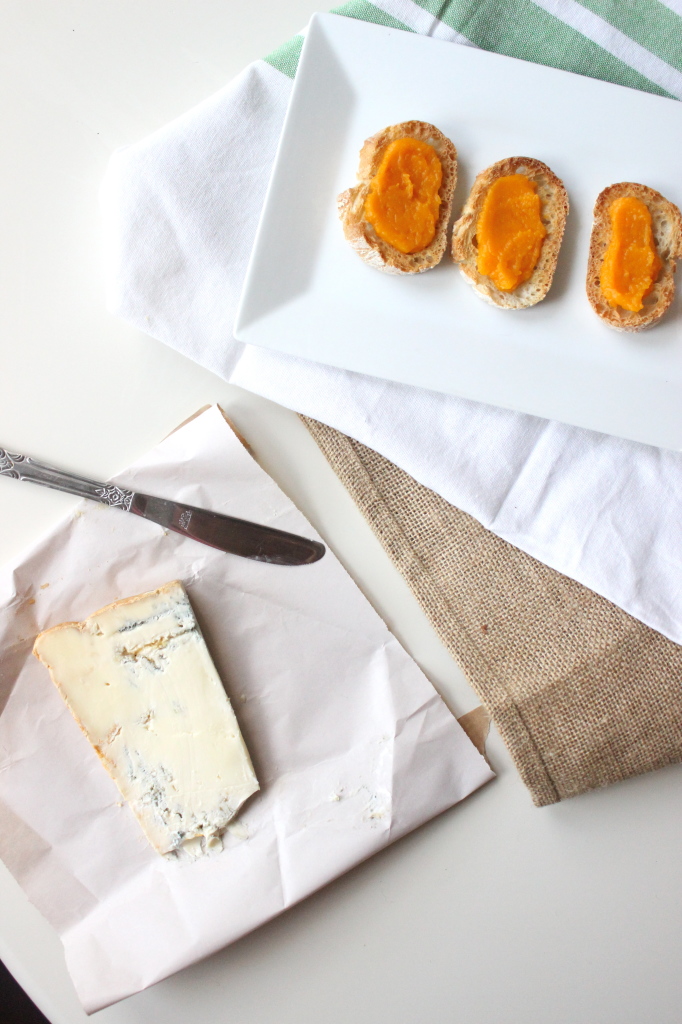 As you might be able to tell, lately I've been a huge fan of combining sweet and savory so that is why I loaded the butternut squash mixture with maple syrup and honey. And thanks to Sona Creamery,  a great wine and cheese bar in my neighborhood, because they recommended this creamy salty cheese to top the crostini with and it complimented the sweet squash so well!

Crostini with Creamy Butternut Squash, Gorgonzola and Honey
Author:
Keys to the Cucina
Ingredients
30 crostini or crackers
1 medium butternut squash, cubed
1 tbs plain greek yogurt
3 tsp pure maple syrup
1 tsp honey
¼ lb gorgonzola dolce or stilton blue cheese
Instructions
Fill a large pot halfway with water. Place the butternut squash cubes in the water then bring to a boil. Boil until very tender and almost falling apart. This will take about 20 minutes.
Drain the butternut squash and place in a large bowl. With an immersion blender, hand mixer or potato masher, cream the squash until smooth.
Using a spatula, mix in the greek yogurt, maple syrup and honey by hand.
To serve, top each crostini with a thin layer of the butternut squash mixture then a generous teaspoon of the gorgonzola. Drizzle with honey and enjoy immediately.