This burger marinade from Charleston Gourmet Burger Co. literally knocked my socks off. It never crossed my mind to marinate burgers in more of a liquid mixture of flavors, but Lordy I am so late to the party on this one – I don't think I've ever enjoyed a turkey burger more than I did with this preparation!
On top of this marinade, I have to let you know how much I love Charleston, SC. The people, the culture, the sites, the beauty of the city and the food make it the ultimate foodie destination. I recommend Magnolias, Amen Street and The Grocery if you're planning a trip to the low country next year!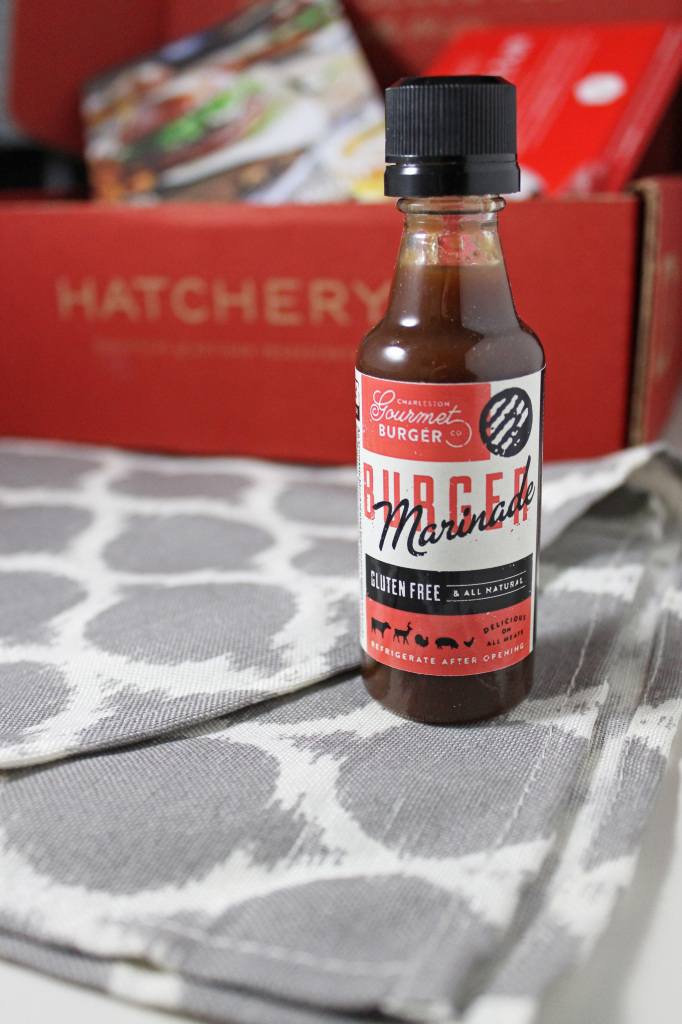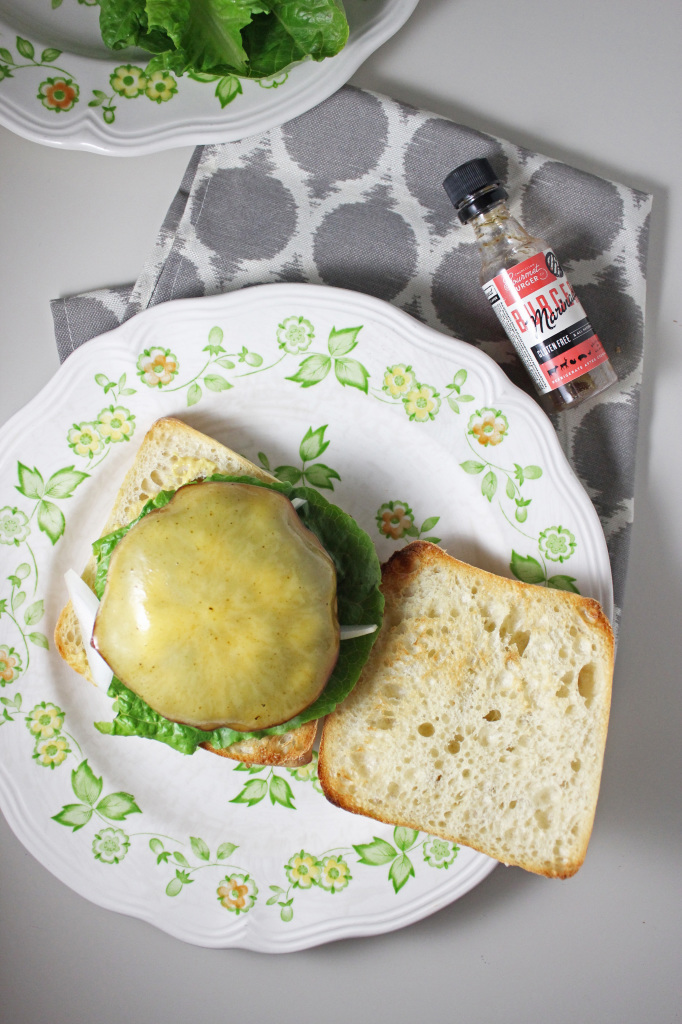 I suggest letting the meat sit in the fridge for 30 minutes to an hour with the marinade mixed into it to allow for the flavors to really penetrate the meat. You can get your hands on this marinade and other artisan food goodies by checking them out on the Hatchery site!

Cooking with Hatchery - Burger Sauce by Charleston Gourmet Burger Co.
Author:
Keys to the Cucina
Ingredients
1 lb ground turkey meat
4 oz. Charleston Burger Co. Original Marinade
1 tbs dijon mustard
4 tbs extra virgin olive oil
4 slices smoked gouda cheese
4 ciabatta buns
Romaine lettuce
Yellow onion
Instructions
In a large bowl, combine turkey meat, burger sauce and dijon mustard. Mix until combined and refrigerate for 30 minutes to one hour.
Once marinated, divide into four patties. Heat a large pan on high with the evoo until it begins to smoke. Lower the heat to medium high heat and cook for five minutes on each side.
Add the cheese during last minute of cooking to melt, adding in a splash of water and placing the top on the pan to ensure the ultimate cheesiness!
Serve and enjoy immediately!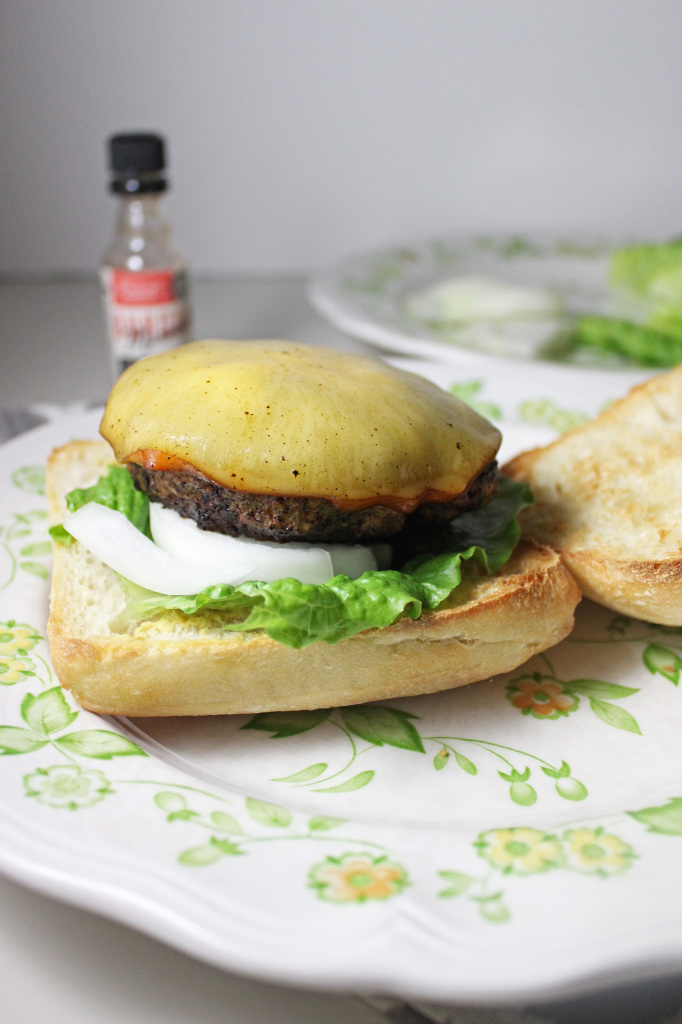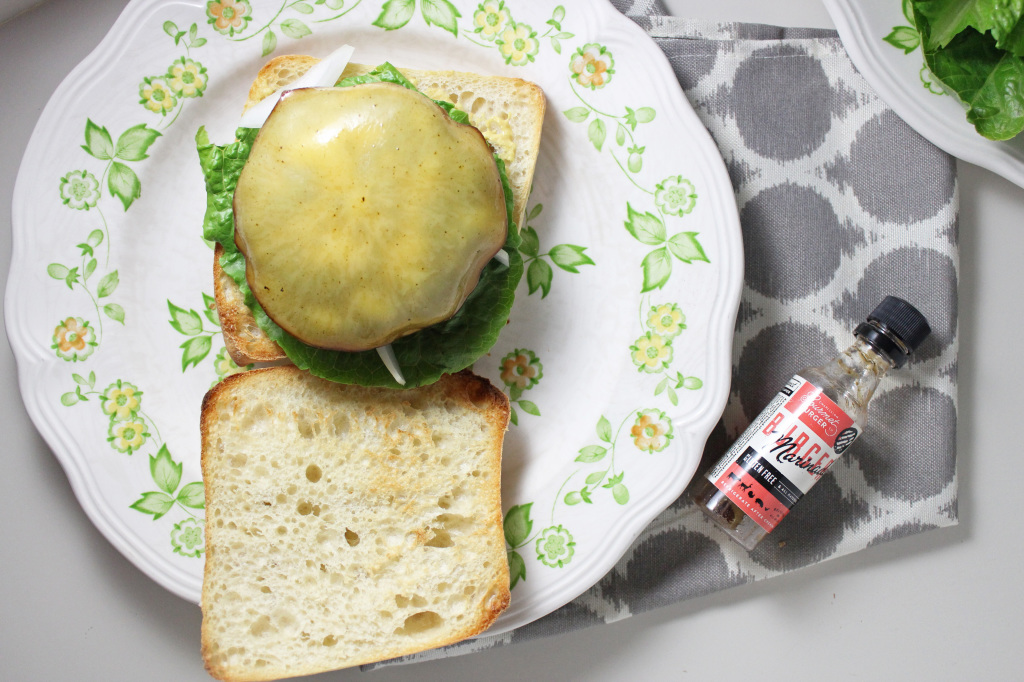 I had a hankering to hear this song today and since The Beatles are not on Spotify, I ended up listening to this version. Edward Sharpe and the Magnetic Zeros is one of my favorite bands and I think their rendition of this classic song kills it.
Disclaimer: I received a free box from Hatchery but all opinions are my own.