Today I decided to put the top two most offensive ingredients together to make one dish 🙂 Brussel sprouts and anchovies have something in common, in that most people hate them. As I've said before, if you've eaten caesar salad then you've had anchovies. They are added to many Italian dishes because they offer up rich and salty flavor that enhances the overall dish. Props for this recipe go out to my mom because she dreamed it up last fall couldn't wait to tell me about it!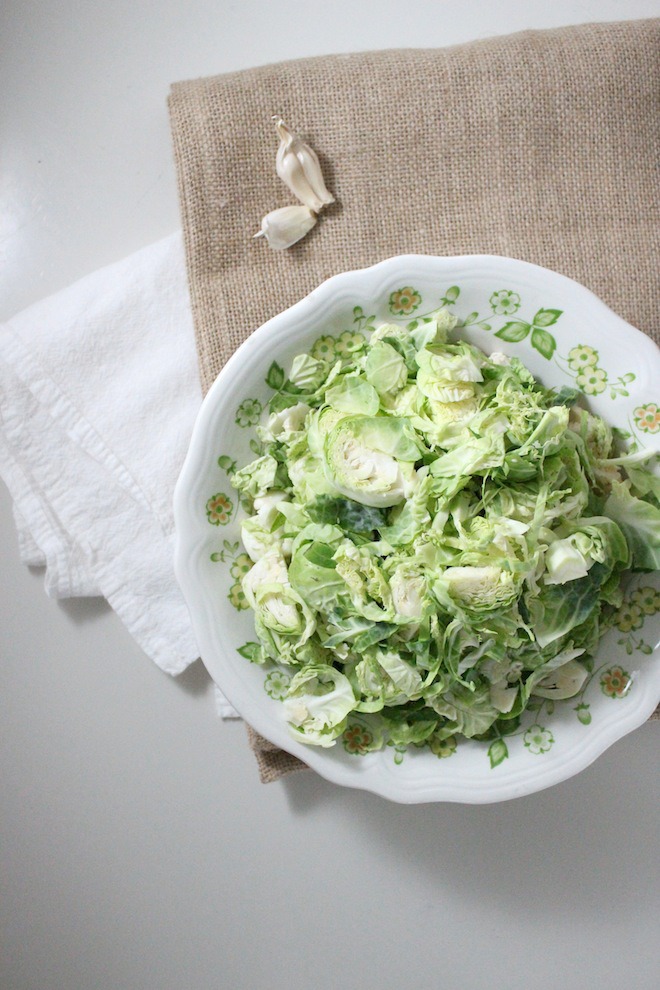 I assure you the anchovies are not overpowering here, just some simple flavors playing nicely together to make a 15 minute side dish. The slow cooked garlic and anchovies infuse into the olive oil and then you simply toss the brussel sprouts in the pan for 5-7 minutes until they are wilted and covered in garlic anchovy goodness. I know I am jumping the gun a little but hello Thanksgiving, this dish would be perfect for it!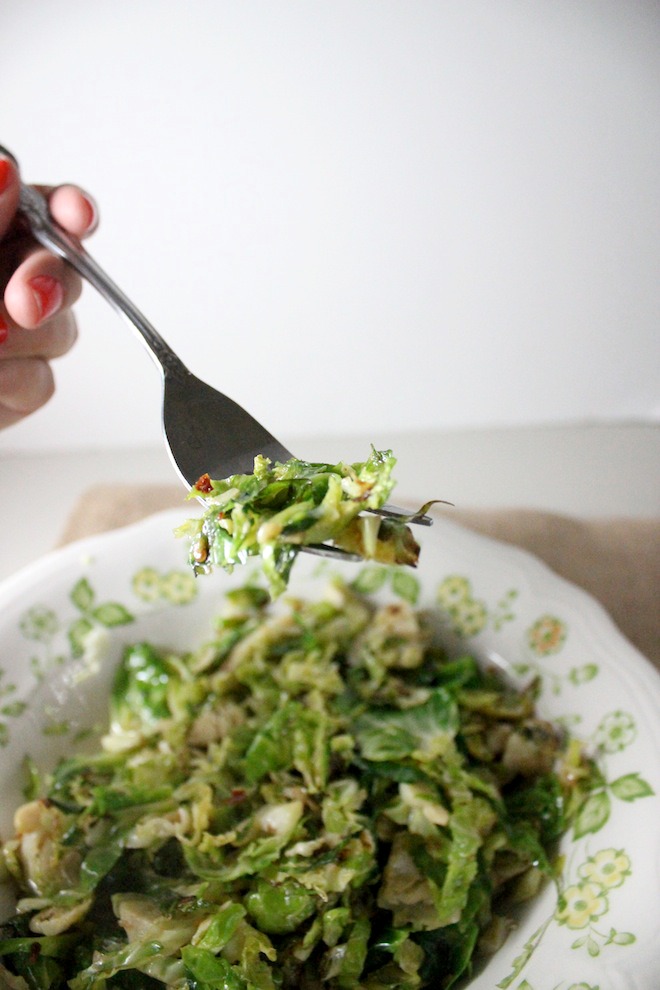 Sliced Brussel Sprouts with Garlic and Anchovies
Author:
Keys to the Cucina
Ingredients
15 medium brussel sprouts, thinly sliced
3 tbs extra virgin olive oil
2 cloves garlic, minced
3 anchovy filets
¾ tsp crushed red pepper (use less if you don't like spice)
3 pinches of salt
Instructions
Prepare brussel sprouts by cutting off ends and slicing thinly. Place in a bowl and set aside.
Add evoo to a large saute pan and throw in garlic and anchovies. Cook on medium/medium-low and break up the anchovies with the back of a wooden spoon so that they melt into the evoo and garlic, about 3 minutes.
Toss in the brussel sprouts and coat evenly with garlic and anchovies. Stir on medium heat for 5-7 minutes to cook, adding more olive oil if needed to cook down the greens.
Serve immediately with a piece of fish or chicken cutlets.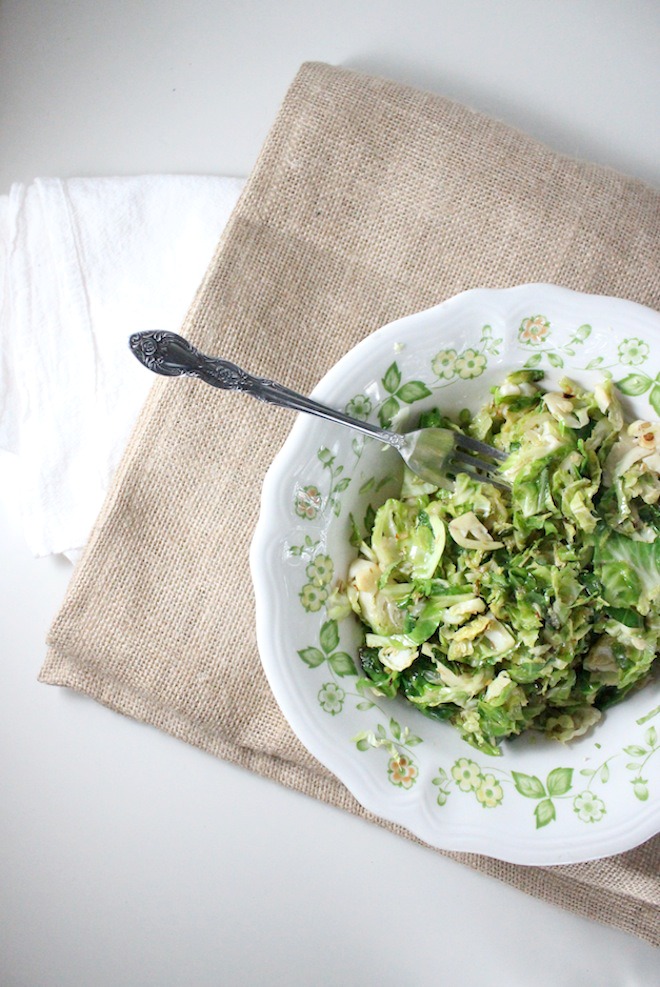 I love this song from the band Young Summer. I knew of the singer a few years ago when her sound was more pop/piano but I love this electronic feel she is getting into and this song is super catchy!