First off, don't be afraid of the anchovies, they absolutely make this dish. Plus, if you've ever eaten a caesar salad then you've had anchovies. Not scared anymore right? Good! This dish is very popular all over Italy, and it literally translates to "Spaghetti with Garlic and Olive Oil."  I have fond memories of making this with my Mom and helping her stir the anchovies so that they would melt away into the olive oil.
Now, here's what this recipe reminds me of. Three years ago I was in a taxi making my way up the Ligurian coast to Cinque Terre, Italy, and this song was playing. Cinque Terre is known for its local fish and seafood, and the anchovies in this pasta bring me right back to this special place. I was taking in the beautiful scenery (see below) while "She Wolf" was blaring in my ears. Good times indeed.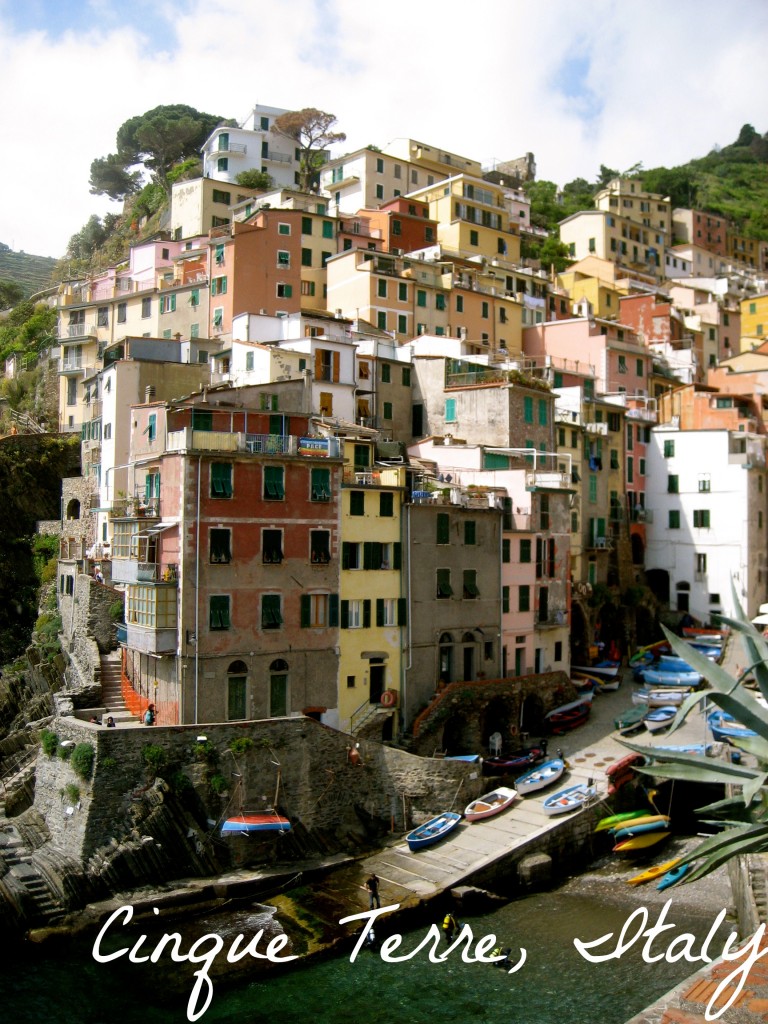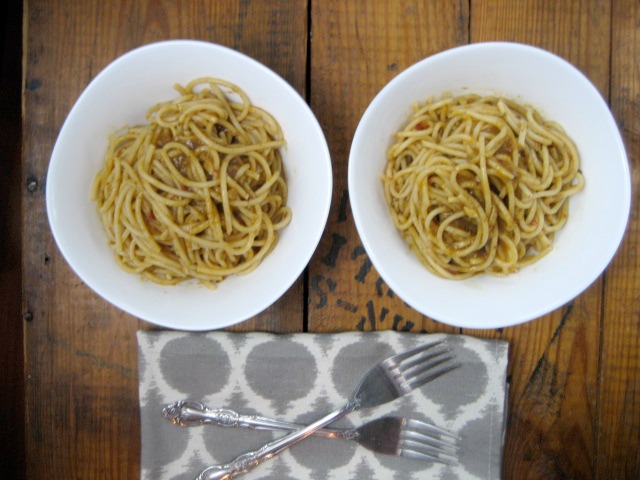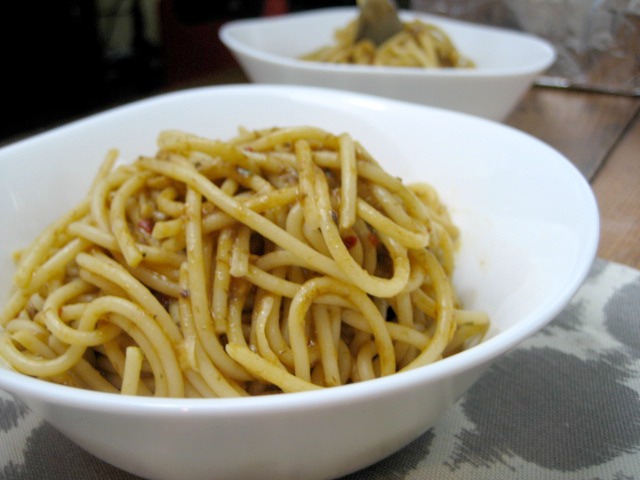 This pasta is a great example of how sometimes you only need a handful of ingredients to make something delectable. My Mom uses it as her base when she makes mussels and clams with linguine, but I put my own spin on it by using vegetable stock instead of clam juice. The anchovies give it a rich and salty flavor as if it's been simmering on the stove all day, and the garlic melts away leaving the perfect amount of flavor. The hint of spice with the crushed red pepper makes this an amazing pasta on its own or paired with a piece of fish. That fact that I can make this in under 30 minutes makes it an appealing dish to whip up when I'm tired or short on time.

Spaghetti Aglio e Olio with Anchovies
Author:
Keys to the Cucina
Ingredients
½ pound of spaghetti
1 2oz can anchovies
2 tbs extra virgin olive oil
2 cloves of garlic, minced
1 c vegetable stock
2 tsp crushed pepper
1 tbs fresh chopped parsley (curly or flat leaf)
Pinch of salt and pepper
Instructions
Bring a pot of water to a boil (don't forget to salt your water!) and cook spaghetti just shy of done as it will continue to cook when you toss it in the sauce.
Next, coat a high-wall saute pan with the olive oil on medium heat.
Add garlic and can of anchovies and stir and break up anchovies and garlic so that they melt into the olive oil.
Once they are incorporated, add in vegetable stock a few tablespoons at a time and stir.
Add in the crushed pepper and parsley.
Cook for 20 minutes and then toss spaghetti for two minutes in sauce so that it soaks up all of the goodness.
Season with salt and pepper to taste and enjoy!