Today, I present to you the easiest stir fried green beans with fresh sliced garlic, red onion and crunchy sesame seeds. Whether I'm at the market or grocery store, I always pick up a big bag of green beans for the week. Bryan and I love them and usually I prepare them the classic way my mom used to which is blanched then tossed in olive oil, salt and oregano. But, thanks to some inspiration at the Whole Foods hot bar, I've created an spicy Asian twist on my favorite side dish!
The key here is to stir fry them on medium to medium low heat, that way the onions gets caramelized, the garlic stays soft and the sugars in the soy and teriyaki break down and can coat the green beans. The flavors taste a lot like General Tso's chicken but you get to skip the deep frying and can enjoy those same flavors with healthy green beans. By the way, can we just talk about how many different pronunciations there are of General Tso? I've heard people say it with the "t", without it, and pronounced like "sow's" or "so's." Apparently my mom taught me right, as this is the correct pronunciation here. And yes, I did Google "General Tso's Pronunciation," you can thank me later for that. This dish would be perfect with my Asian Salmon, as a side dish to these wings, or just on their own because they so tasty!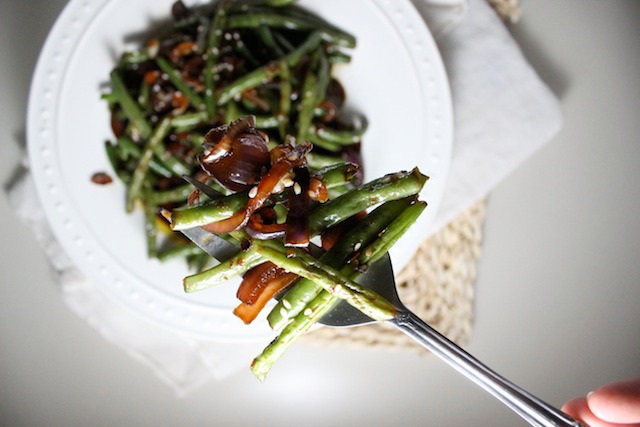 ,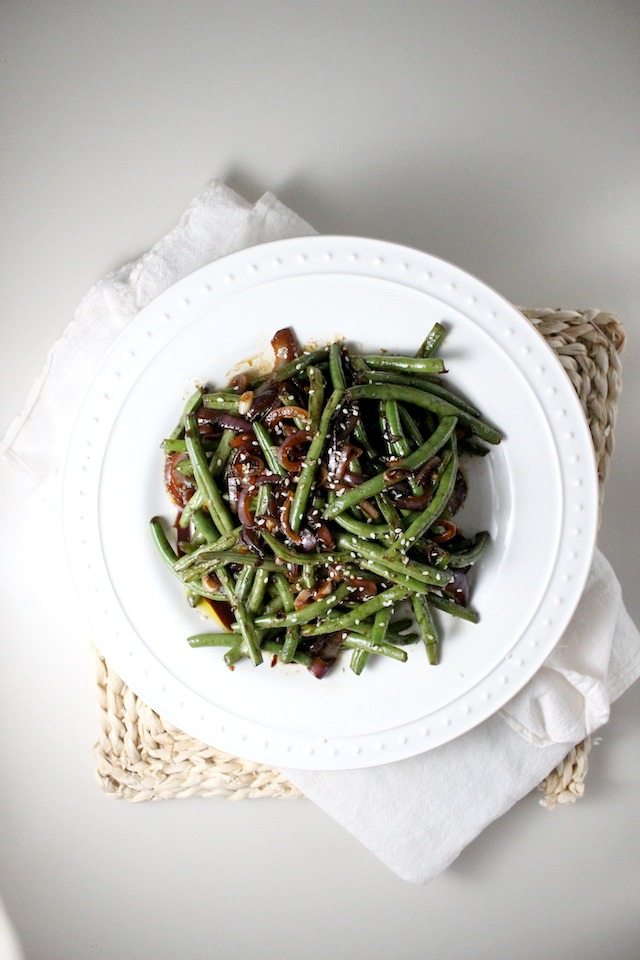 Quick Asian Green Beans with Soy Sauce Teriyaki & Sesame Seeds
Author:
Keys to the Cucina
Ingredients
1 lb green beans, trimmed
1 tbs extra virgin olive oil
½ red onion, sliced
2 garlic cloves, sliced
1 tbs grated ginger
3 tbs soy sauce
3 tbs teriyaki sauce
1 tsp crushed red pepper
Pinch of salt
1 tsp sesame seeds
Instructions
Bring a pot of water to a boil. Once boiling, throw in the trimmed green beans and blanch for three minutes. Drain and set aside.
In a large saute pan, heat evoo, garlic and red onion on medium for three minutes. Add the ginger and 1 tbs each of soy and teriyaki sauce. Reduce heat to medium low and cook an additional three minutes.
Toss in the blanched green beans, crushed pepper, and remaining soy and teriyaki sauce and a pinch of salt. Cook the beans on medium for five minutes or until tender.
Serve on your favorite dish and garnish with sesame seeds.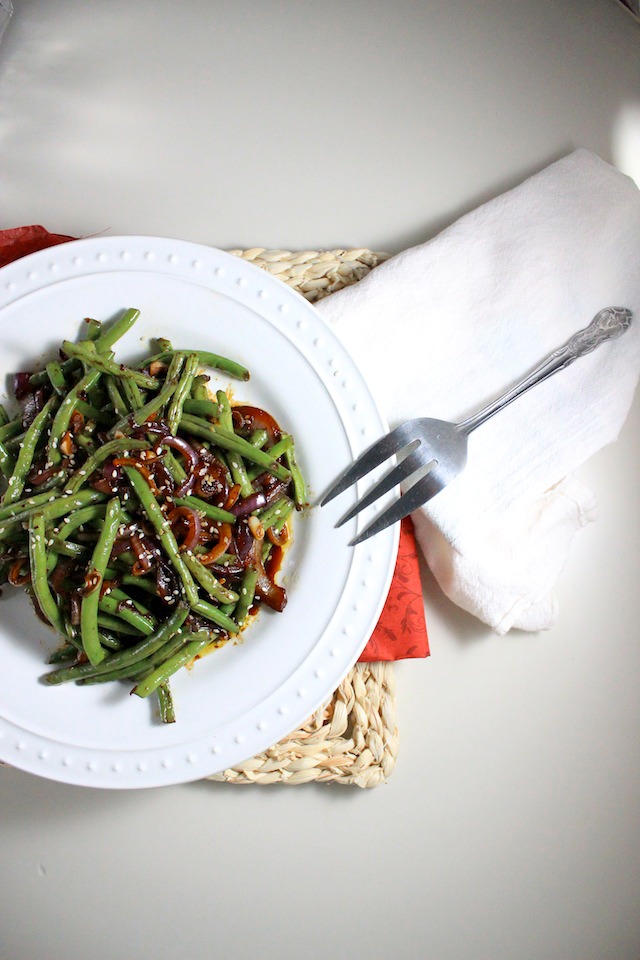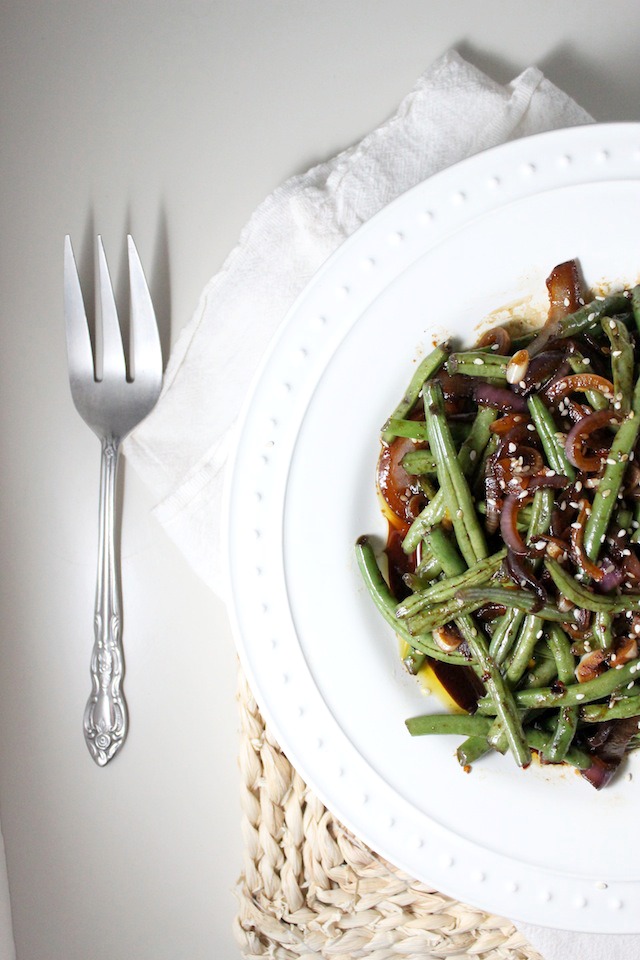 I went to the Sara Bareilles concert this past Monday evening and as always, she was amazing. I've seen her six times and each time she gets better. She even had a full band complete with a cellist and violinist – this made every song so gorgeous and dramatic. The song below is the first song of hers that I listened to and I will always remember where I was when I heard it.
---
Pair these green beans with my asian glazed salmon, click the picture for the recipe!