Mmm the smell of chicken wings cooking up in the oven is one of my favorite things. With football season in full swing, I can't think of anything more fitting to eat on a lazy Sunday. We received some fresh chili peppers from my bf's brother, so that is what drove us down a spicy road with this recipe. My boyfriend and I are always challenging ourselves to reinvent the chicken wing  by experimenting with new spices or cooking them on the grill versus the oven. I had a marathon Sunday of cooking last week, and prepared these at noon just in time to enjoy for Redskins halftime. They pair great with a light beer and would be amazing over top some fried rice too.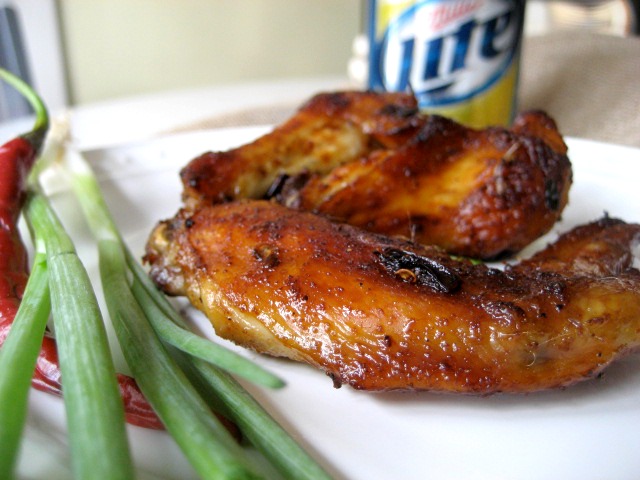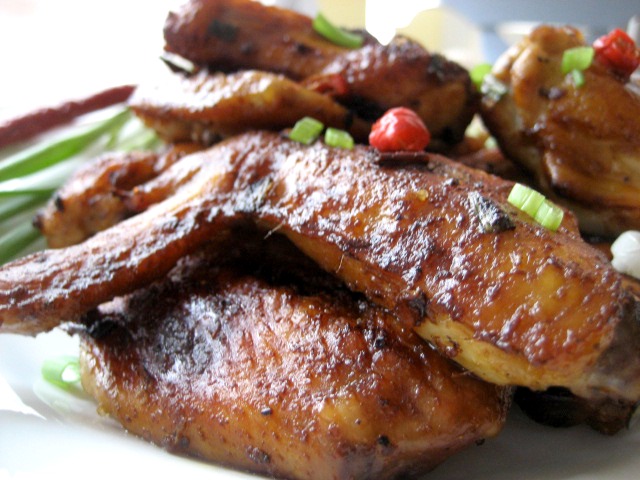 The song of the recipe is one I've been playing on repeat the last two days. "Live and Die" by the Avett Brothers has an infectious melody and just makes me happy when I hear it. I saw them live for a second time at Virgin Freefest this past weekend, and they did not disappoint. Give it a listen and let me know what you think!

Teriyaki Chili Pepper Wings
Author:
Keys to the Cucina
Ingredients
8 chicken wings
3 green onions, diced
1 chili pepper, sliced thin
3 tbs teriyaki sauce
2 tbs soy sauce
1 tsp garlic powder
1 tsp pepper
½ tsp salt
½ tsp cayenne
Instructions
Preheat oven to 350.
Cut the wings in half, separating the drumstick and the flat piece.
In a bowl, mix together all ingredients, all the way from the green onion to the cayenne pepper.
Toss wings in sauce and bake for 45 minutes to one hour.
Garnish with additional green onions and sliced chili peppers.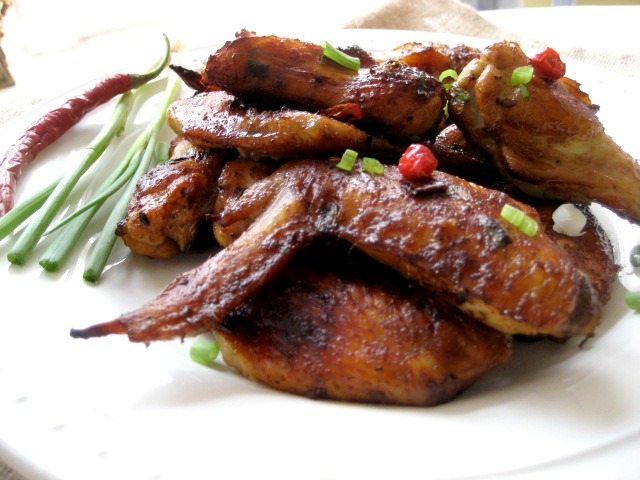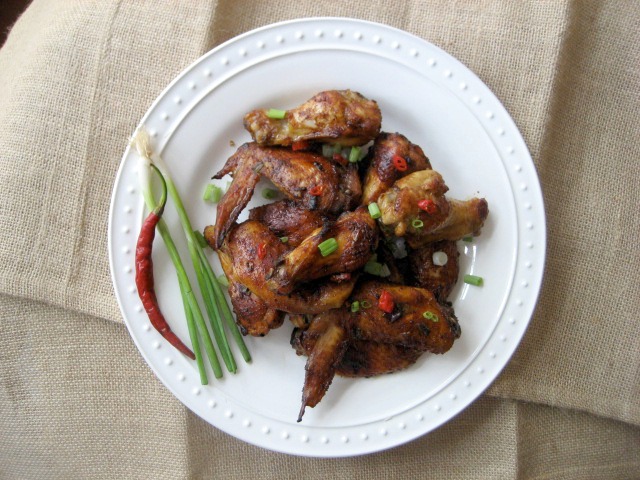 What is your favorite way to prepare chicken wings?