Since my one year of blogging is coming up on August 5th, I thought it'd be a great time to let you in on a glimpse of my everyday life, punctuated by some lovely iPhone photos of course!
I am and always will be a morning person, so earlier this year I started to incorporate yoga into my mornings before work. I needed to begin a workout routine and for health reasons, I chose to take up yoga. Even though waking up at 5:45AM is tough, once I'm up and pop my contacts in I am good to go. I really enjoy yoga because it helps to ease my mind and prepare me for the day ahead.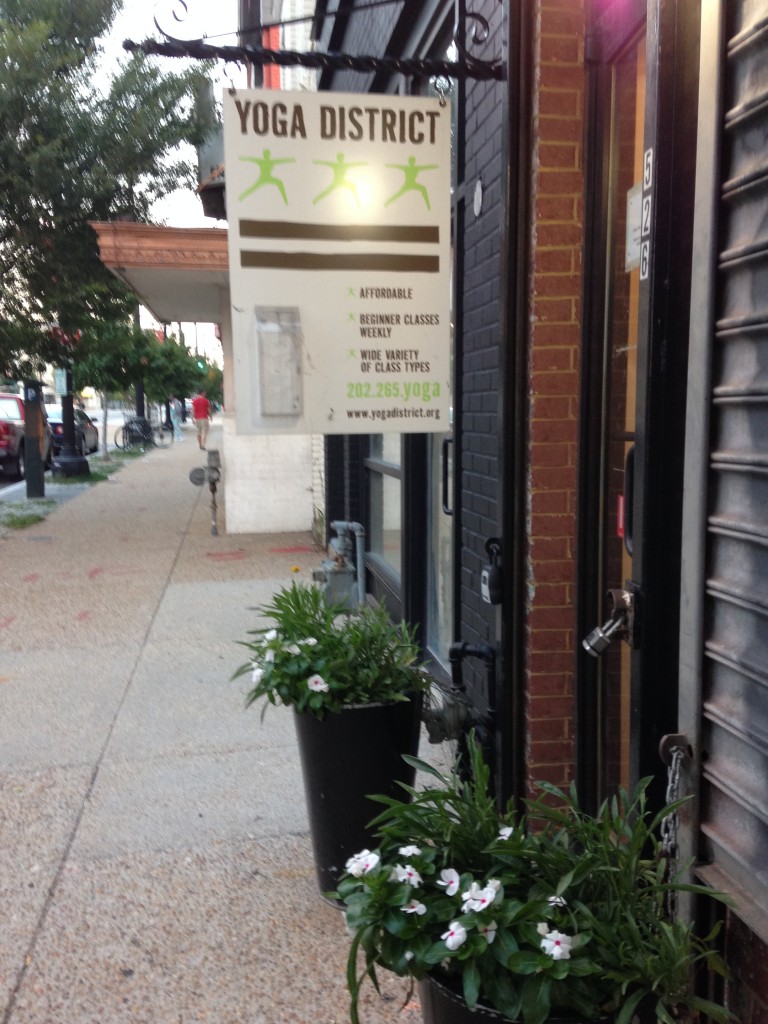 Breakfast time! One of the most important meals of my day. If I don't eat it before I leave for work that means I will definitely be getting nauseous on the train ride to work and overall have less energy. Below is one of my favorite combos, an over easy egg, over half an avocado over whole wheat toast. YUM!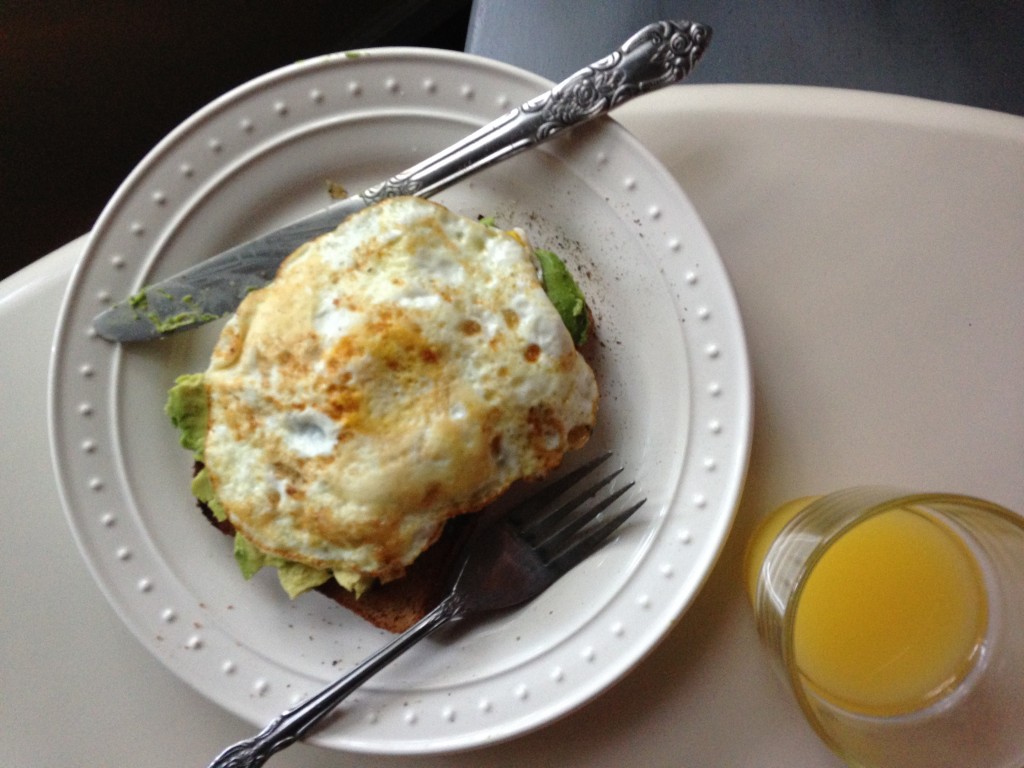 This is a snapshot of my morning metro train. It is also a very accurate representation of what the train would look like if I wasn't wearing my glasses and was hungover.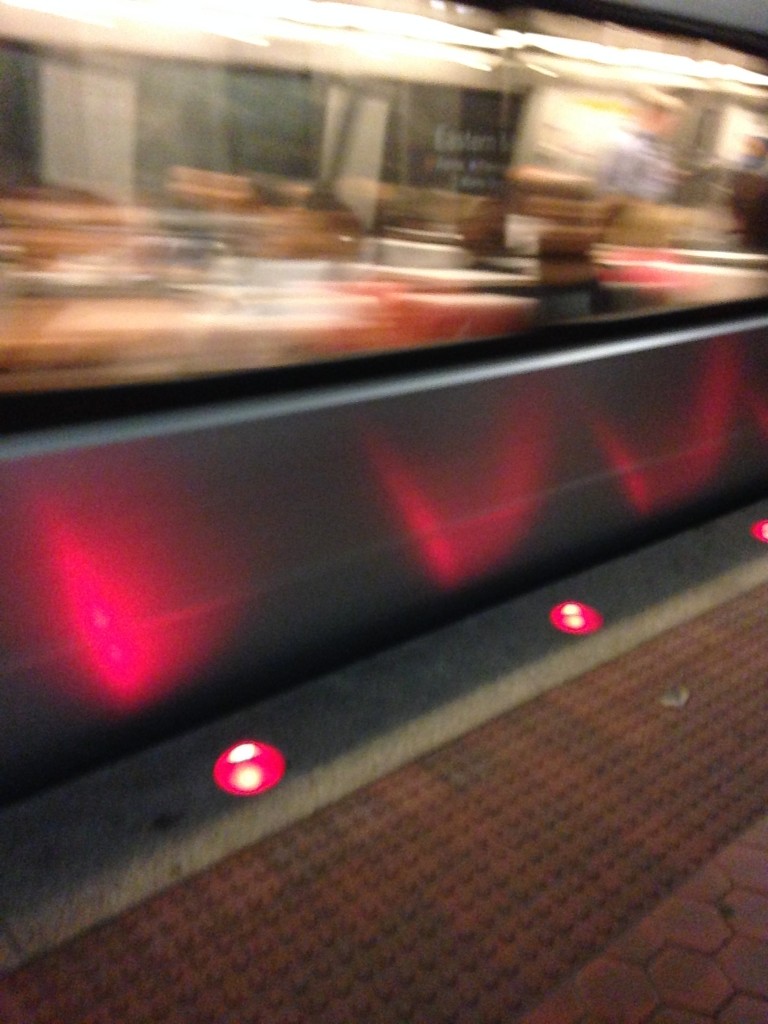 I love tea. I love it so much that I even drink it in the summer time. I am not into coffee so this is the perfect warm and relaxing treat for me. I typically make a cup between 10AM-11AM and have really been enjoying Yogi Tea's Honey Lavender Stress Relief flavor, it's fragrant and delicious! Oh, and the little nuggets of inspiration on the tea bags are the best. This one resonated with me because I tend to smile a lot, even if its just when I pass strangers on the street.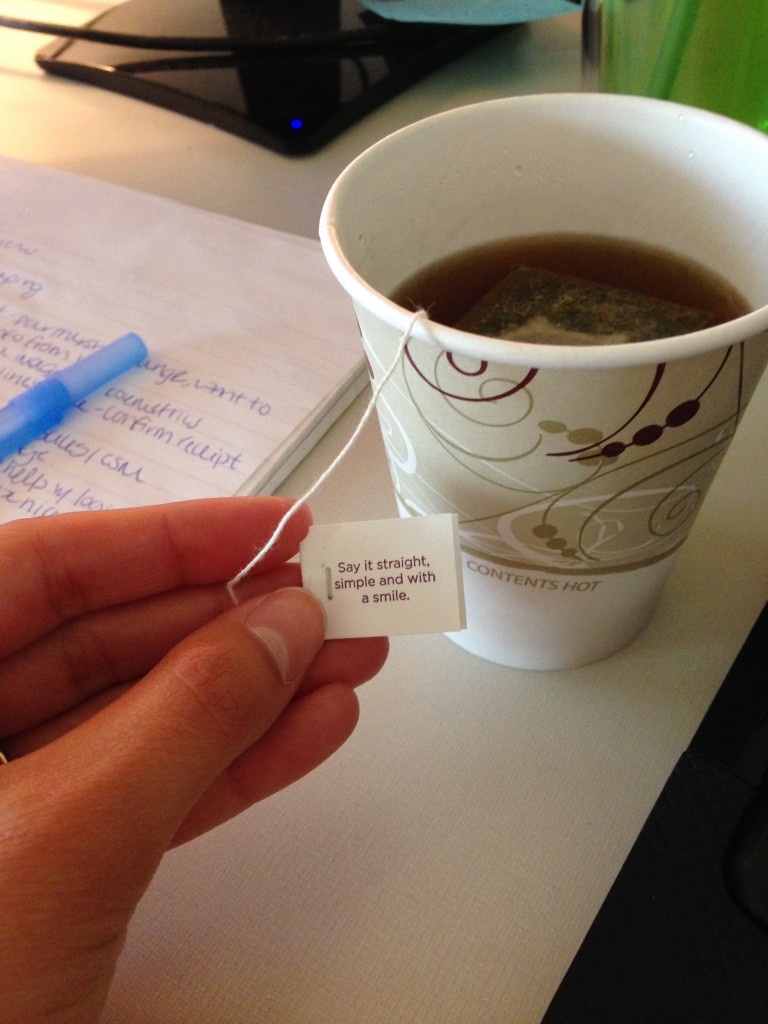 This is the view out of my office window. I work here and share an office with two lovely co-workers who succeed in making me laugh every single day.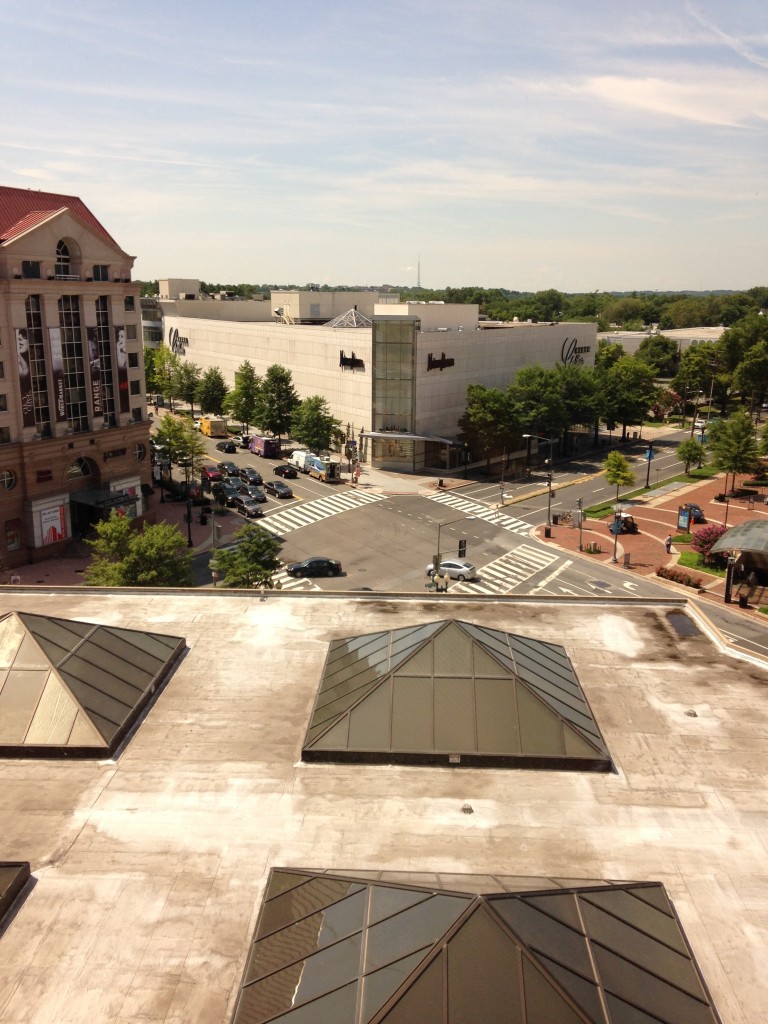 This is a snapshot of a little after work thing when I met up with friends for a movie on the National Mall. Karate Kid played this past Monday and between the endearing acting of Ralph Macchio and the oh so 1980s soundtrack, it brought me back to my childhood. I obviously came prepared with cheese and fresh grapes for a little picnic before the movie started. Leave it to an Italian to remember the food, it will never fail you! Also, these glasses didn't look that big on my face when I tried them on in H&M…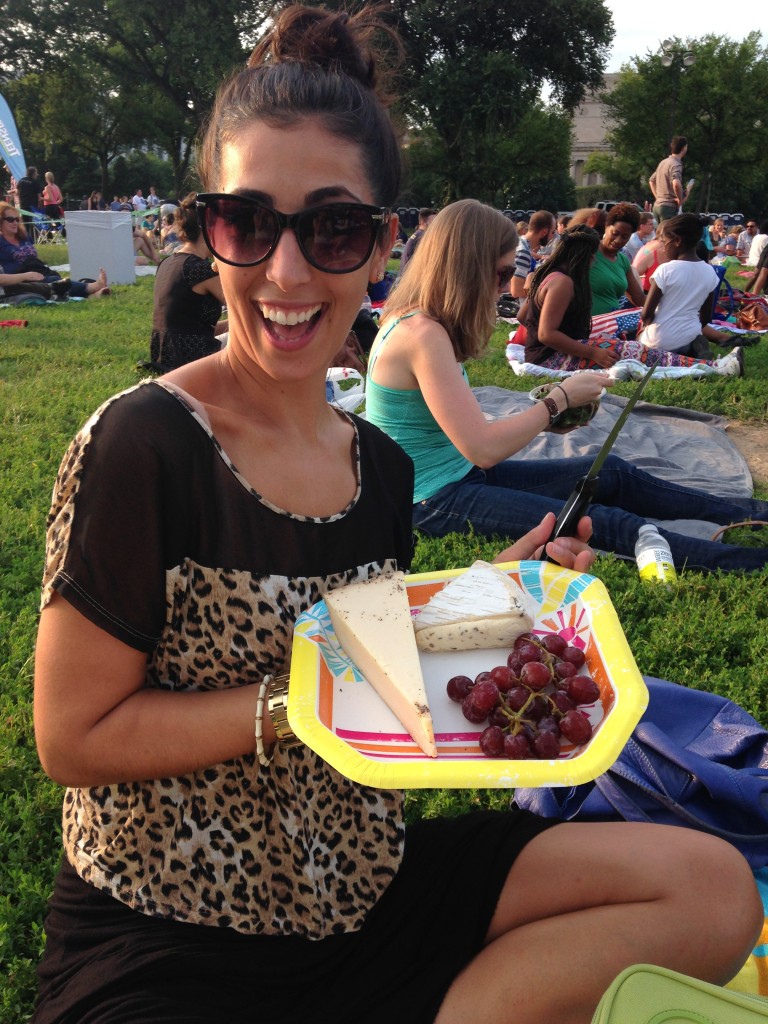 Below is my preferred hairstyle when I enter the cucina after work. I wear my hair down most of the day so by the time I get home all I want to do is get it out of my face. It may not be pretty but it works!
This is me standing on my $10 kitchen chairs that I got from a thrift store while I set up a shot. I believe I was photographing a meal from Blue Apron here. I made it for Bryan and our friend Ian, handed each of them a plate and proceeded to turn all of the lights off in the house. It may be crazy, but most of my photos are taken at night time after work and in order for my daylight bulb contraption to really kill it, it needs to be pitch black in the house. The things I do to make pretty food pics…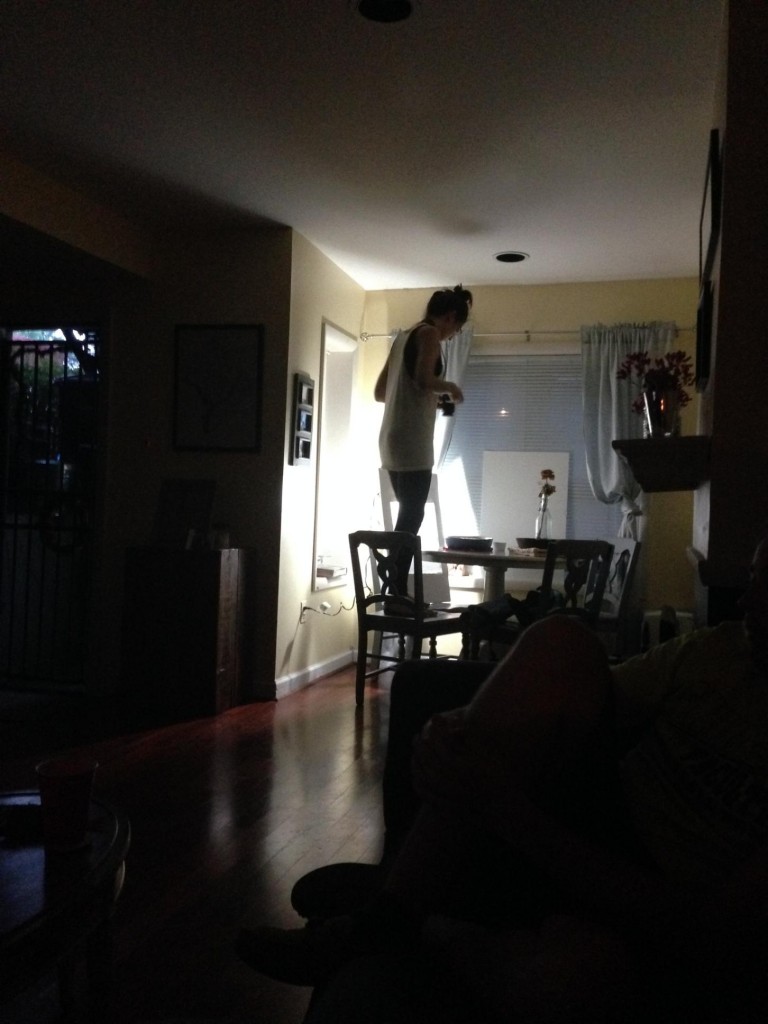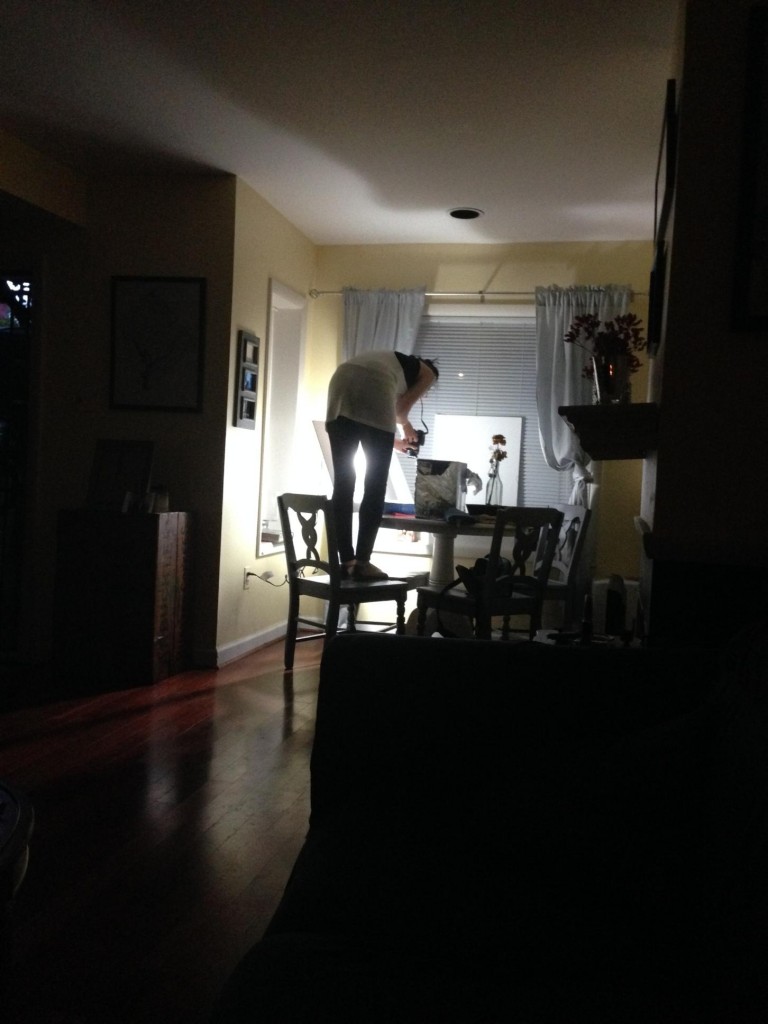 So, there you have it, a small glimpse into my everyday life! What are your favorite things to do during the week to keep your routine from getting mundane?