I received a free starter box from Sea to Table but all opinions are my own. Thank you for supporting the brands I love and feature on my blog.
Today I am bringing you a service that I am so proud to work with and I've included a fabulous recipe for roasted shrimp that is ready in under 10 minutes as well. Sea to Table is a service that delivers USA, wild caught fish and seafood directly to your door and their commitment to traceable and sustainable products is incredible. One of the things that drew me to the company was the emphasis on it's fishermen, the communities they work in, and the high quality of the products, so I was so happy to work with them on creating a recipe with their starter kit box.
I received Alaskan salmon, Pacific cod, and this wild caught gulf shrimp. The fish came perfectly frozen in dry ice and was packed in butcher paper and some super hip labels.
I decided to roast the gulf shrimp and I'm convinced this should be everybody's new favorite way to cook these crustaceans. Thankfully Sea to Table delivers them peeled and deveined which made defrosting and prepping a total breeze. I had some fresh cilantro hanging out in some water in my fridge so I decided to whip up a quick herb sauce to drizzle over the sizzling roasted shrimp and it was divine. I would serve this with quinoa or they would be equally delicious over creamy risotto.
Get 10% OFF the Starter Pack by using the code KEYSTOTHECUCINA. It comes out to just $36 for six servings of wild caught, USA seafood delivered to your door. Click here to purchase the pack. Offer expires on 10/17 at 11:59 pm EST.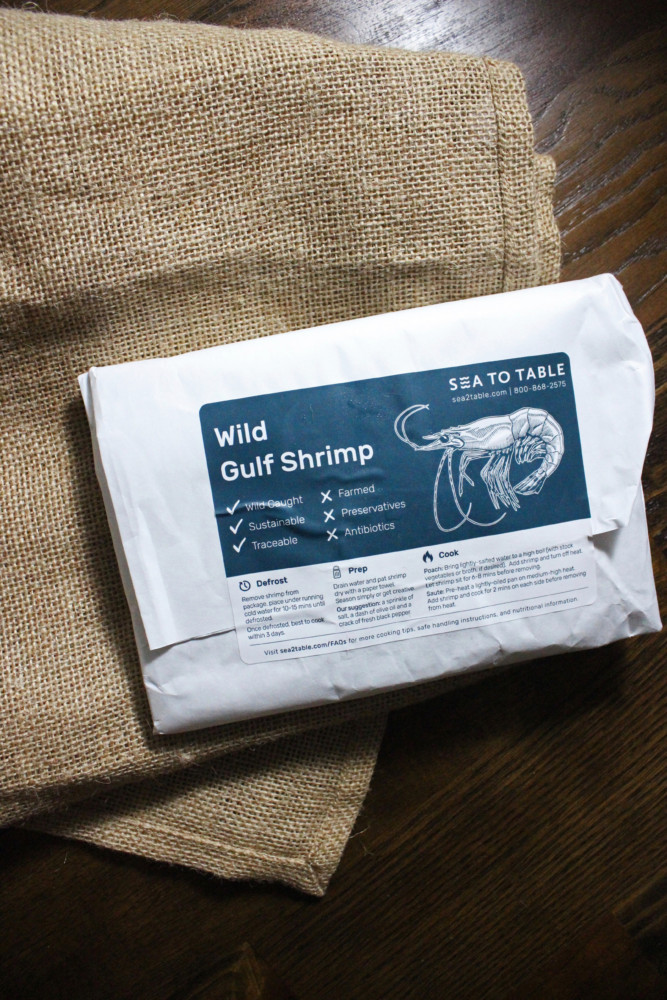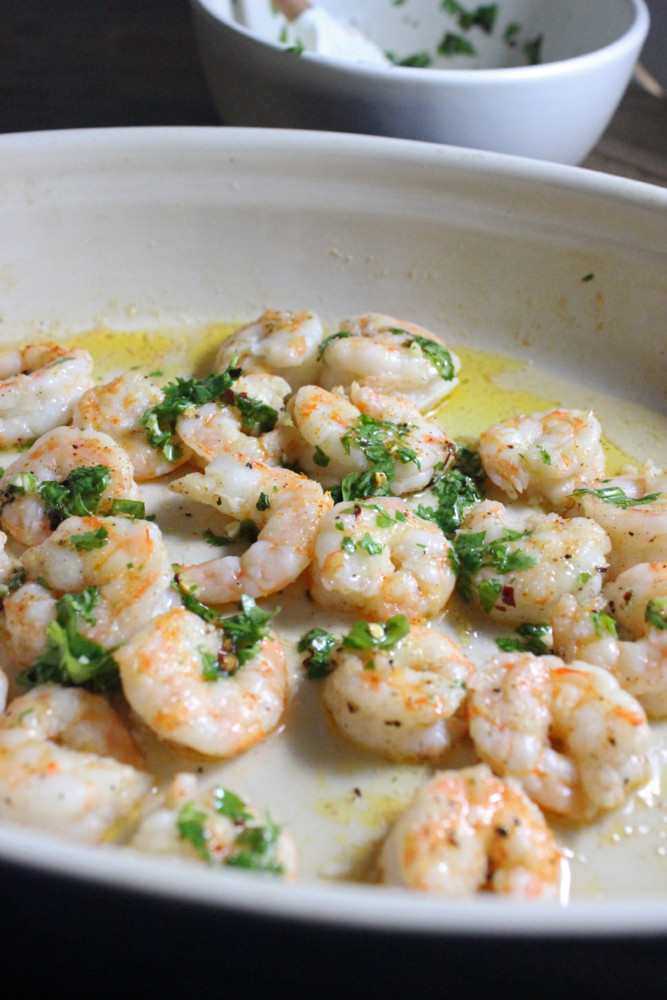 Roasted Gulf Shrimp with Cilantro Sauce
Author:
Keys to the Cucina
Ingredients
Shrimp:
1lb wild gulf shrimp
1 tsp extra virgin olive oil
Pinch of salt and pepper


Cilantro Sauce:
½ bunch cilantro, finely chopped
2 cloves of garlic, minced
½ tsp salt
½ tsp crushed red pepper
1½ Tbs extra virgin olive oil
Instructions
Preheat oven to 375.
Take a paper towel and pat the shrimp as dry as possible.
Drizzle with olive oil and salt and pepper.
Place the shrimp in one layer in an oven safe dish and cook for 5-7 minutes or until the edges curl up.
For the sauce, combine all of the ingredients together and mix. Drizzle over the cooked shrimp and serve with your favorite vegetable or a side of rice.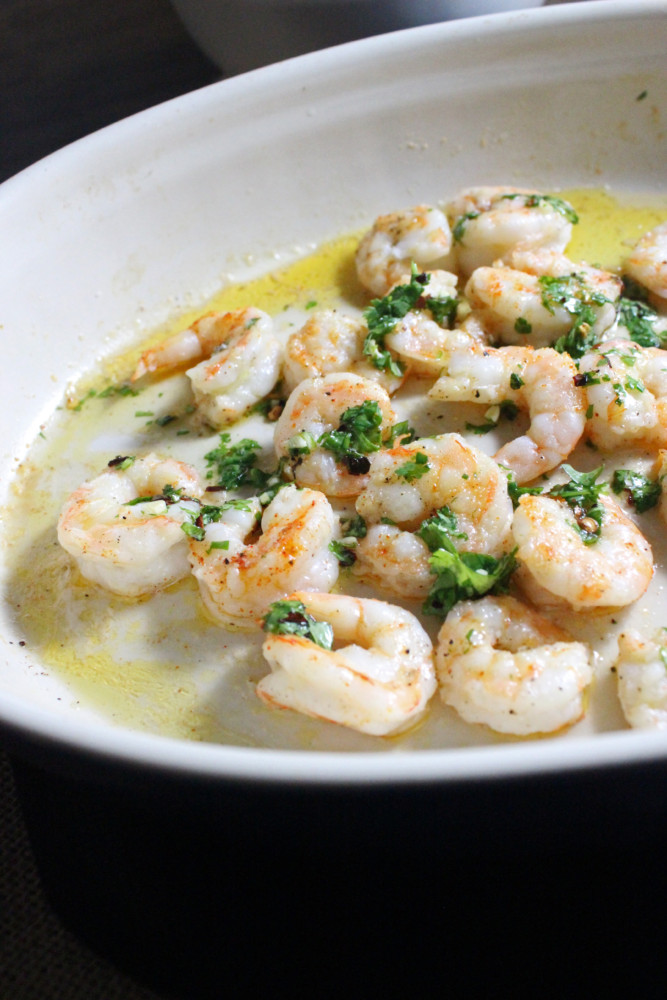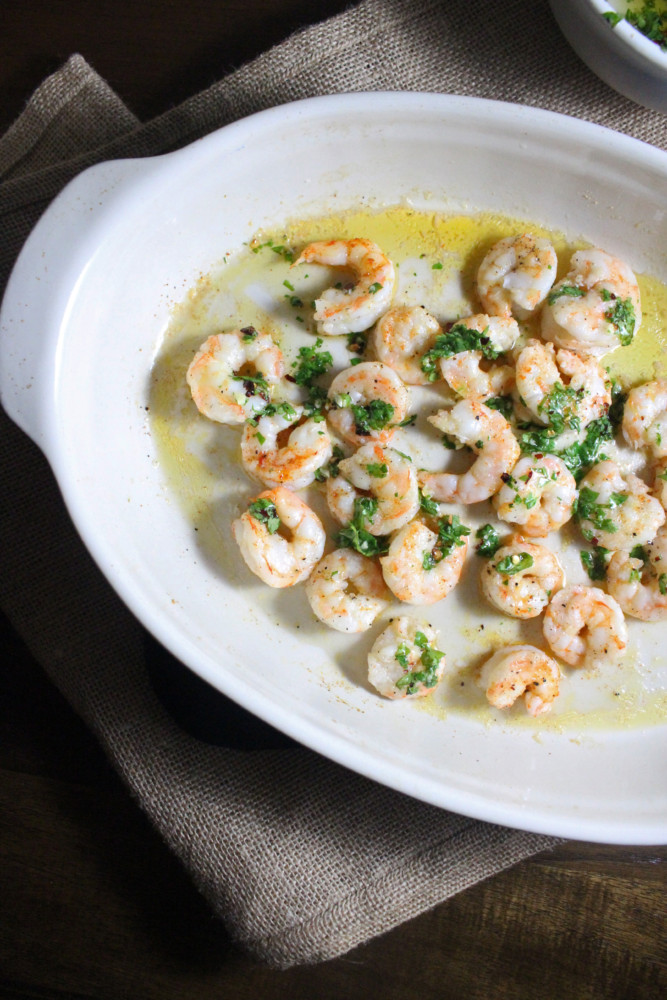 We lost a great musician and songwriter in Tom Petty. This is one of my favorite tunes of his.