There's nothing I love more than a one pot meal that's ready in less than 15 minutes. Truly. I ain't lying. I eat fish four times a week and I was in a roasted fish kind of rut this summer so I'm welcoming this quick new take of steaming fish in pot full of aromatics and veggies.
If you've never steamed your fish with veggies, herbs, and a touch of broth (or wine!), then you've got to get on it. The fish stays super moist and steaming it also cuts down on smelling up your entire house since it's contained in a pan versus the entire oven.
As I was stirring the chickpeas, tomatoes, and olives, I had a moment where I thought to myself, this is exactly why I love to cook. I've always favored no-fuss dinners over involved ones that dirty multiple pans, so I encourage you to make this and see just how easy it is. You can also transpose it with different fish and ingredients. In fact, I made a similar recipe with salmon and it is one of my most popular recipes ever, thanks, Buzzfeed!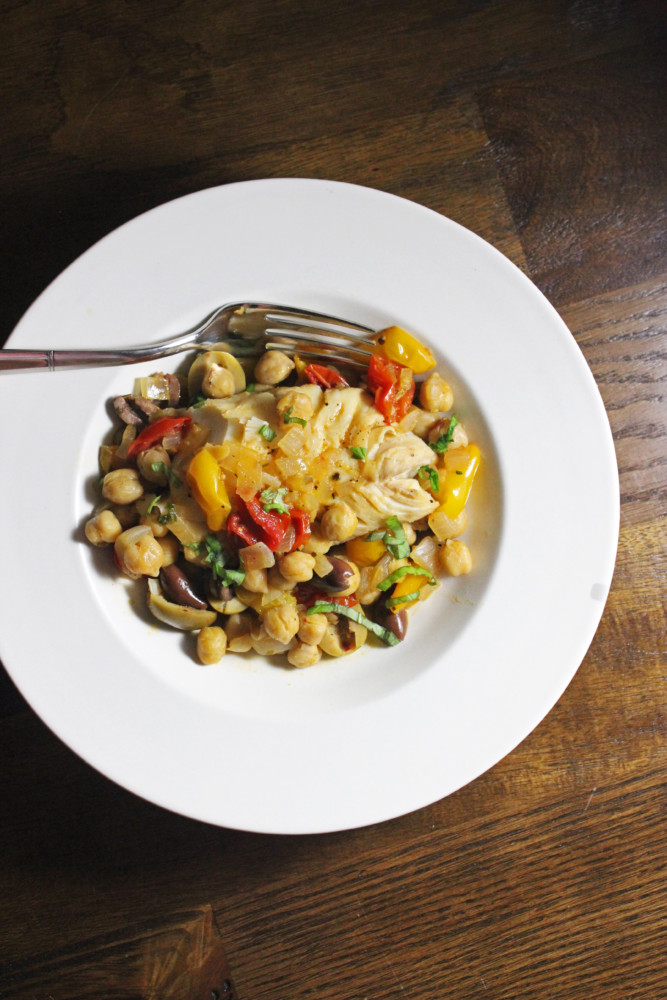 Steamed Haddock with Rustic Chickpea Tomato Sauce
Author:
Keys to the Cucina
Ingredients
1 haddock filet
1 tsp extra virgin olive oil
salt
black pepper
garlic powder
½ small onion, finely chopped
1 garlic clove, minced
10 cherry tomatoes, halved
10 olives, halved (I used kalamata and Greek)
½ c chickpeas, rinsed
¼ c vegetable broth
Basil for garnishing
Instructions
In a medium pan, heat the olive oil on medium low. Add in the onions and cook for 3 minutes. Throw a little salt on them to help extract the moisture.
Add in the minced garlic and stir around. Season with salt and black pepper.
Add in the cherry tomatoes and olives. Cook until the tomatoes start to break down and wilt.
Throw in the chickpeas and vegetable broth. Season with a pinch of salt, pepper, and garlic powder.
Nestle the haddock in the middle of the vegetables and cook for 10 minutes with the top on.
Serve immediately and garnish with a chiffonade of basil.
*This recipe serves one but you can add another piece of fish and it will be perfect for two.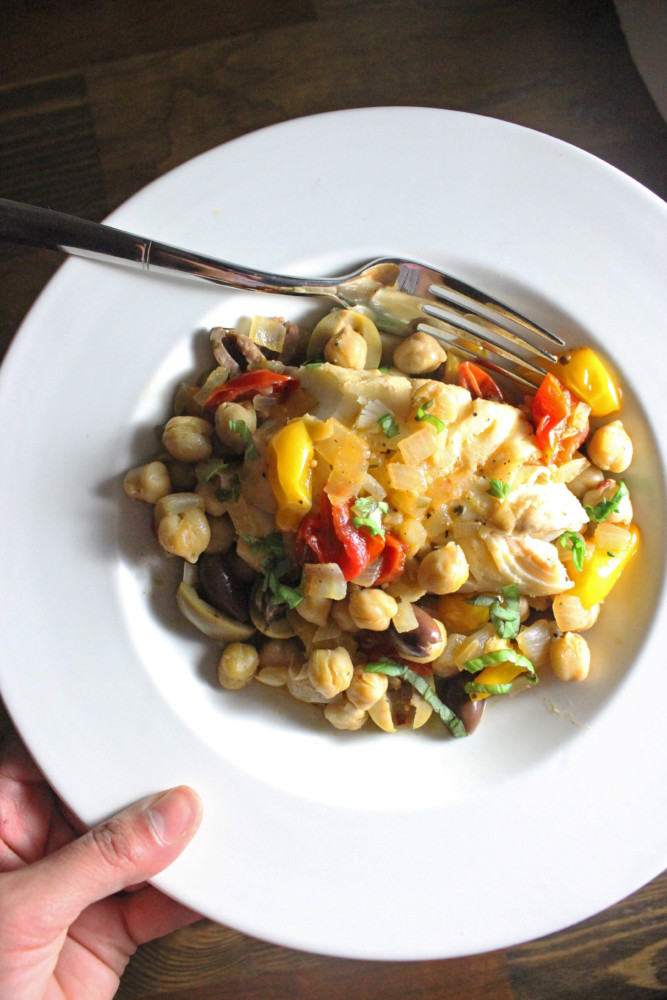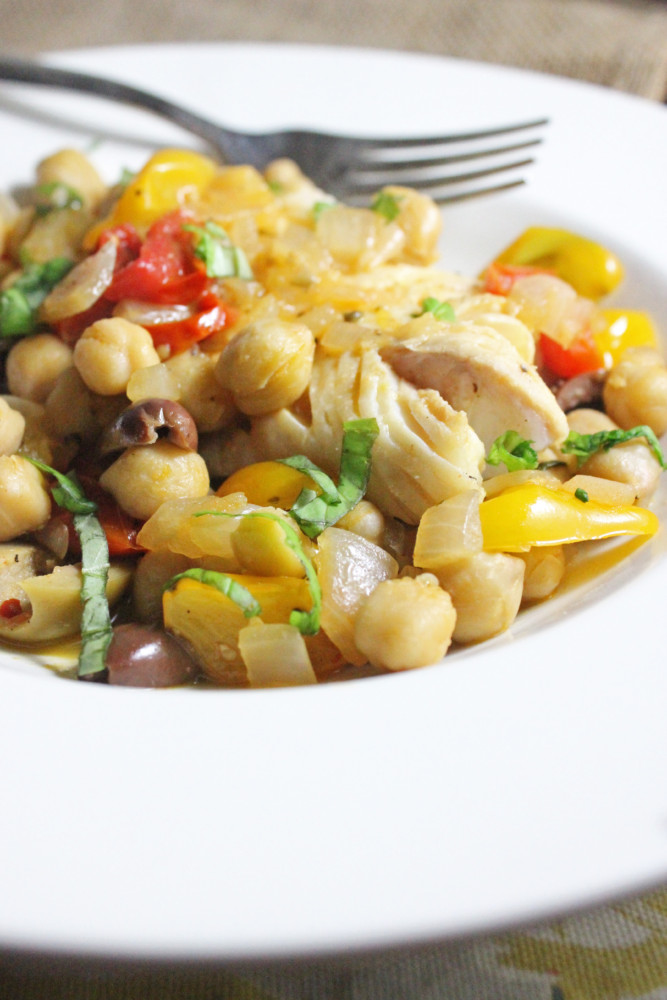 I'm currently reading Bruce Springsteen's memoir, Born to Run, and it is incredible. I feel like I know so much about his present life and where he is now, that learning where he came from and how he built himself into such a success has forced me listen to his songs and understand their meanings in a totally different light. If you haven't read it highly recommend it!