What do you do when you have smoked salmon, red onion and fresh dill lying around? Make a frittata of course! While these ingredients have a salmon and lox bagel written all over them, they are even more delicious baked up in a light and fluffy frittata. You can serve it for brunch or even incorporate into a breakfast for dinner night. Versatility is my jam and this guy fits the bill for sure. Check out the recipe below and don't forget to follow me on Instagram @keystothecucina for more tasty recipe ideas and cooking tips!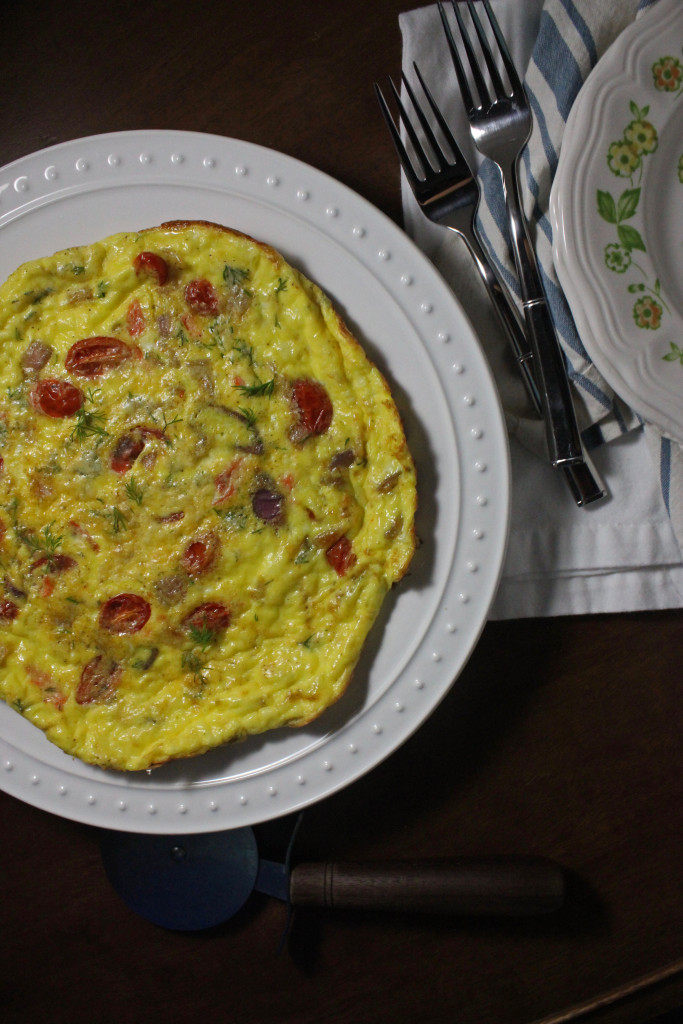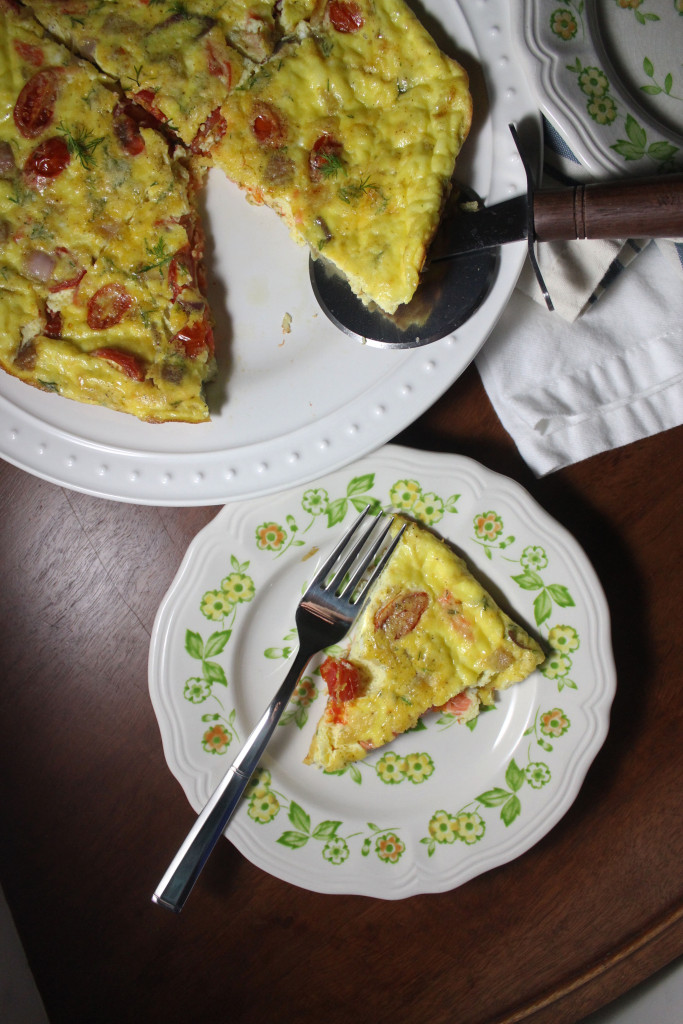 Smoked Salmon and Dill Frittata
Author:
Keys to the Cucina
Ingredients
2 Tbs extra virgin olive oil
¼ red onion, chopped
10 cherry tomatoes, halved
6 eggs
½ c milk
4 oz. smoked salmon, chopped
1 tsp salt
1 tsp pepper
3 Tbs chopped fresh dill
Instructions
Preheat oven to 350.
Heat a large saute pan on medium and add the evoo, red onion and cherry tomatoes. Add a pinch of salt and pepper and cook for 5 minutes until the onions turn translucent and the tomatoes begin to wilt.
In a large bowl whisk together the eggs, milk, two tablespoons of the dill and a pinch of salt and pepper.
Carefully pour in the egg mixture to the onions and add the salmon pieces by hand. Cook for 5 minutes on medium heat and use a rubber spatula to pull the egg away from the sides of the pan to ensure the outer edge begins to set and cook.
Finish it off in the oven for 10-12 minutes until the top is golden brown.
Cut into slices and garnish with the remaining dill.