What do you take a family with newborn twins? This homemade lasagna of course! I am convinced that food is the best thing to give people in a time of need or when they're in the middle of major life changes. So, I embarked on making my first homemade frozen lasagna recipe for my dear sister Lindsay and brother-in-law Dan! She gave birth to twins in the early hours of Saturday August 16th and I thought this would be a great meal to have waiting for them in the freezer when they got home from the hospital.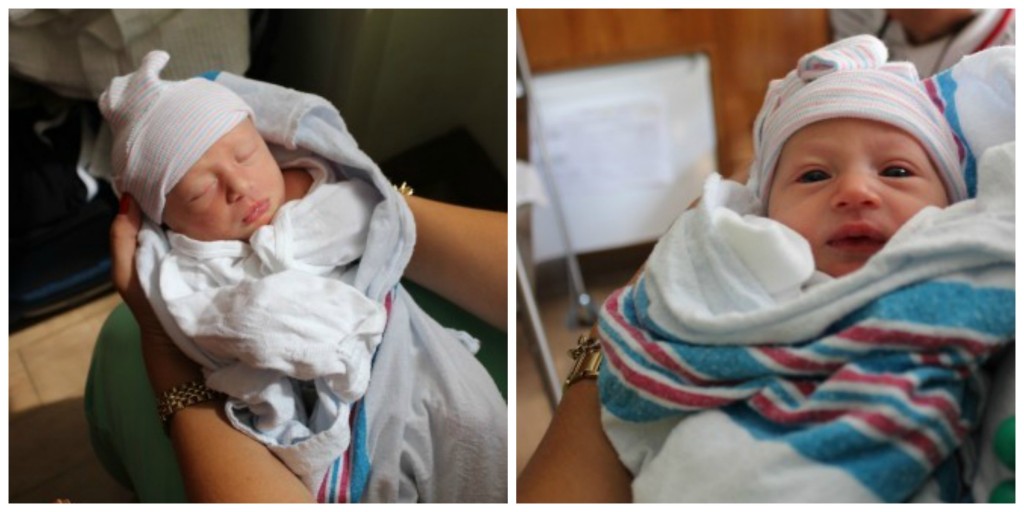 My family and I drove up to New York City last Thursday evening to stand by for the birth of Ella Grace and Lucas Evan, (Lucas is on the left and Ella is on the right), and when we arrived to their apartment I placed the lasagna in their tiny apartment-size freezer so they could cook it later on. When I told Lindsay that I brought two of them her eyes grew big and lit up, which further convinces me that there is nothing better than a fresh homemade meal, especially right after giving birth! I chose to do a simple red sauce spiced up with crumbled Italian sausage. Lindsay loves sausage so I knew this would be a winning combination for her. Turns out, she made it this past Monday evening, her first night home from the hospital, and she said it was "delish"! I recommend you check out the recipe below and whip it up to have on hand for a friend who might need a warm homemade meal.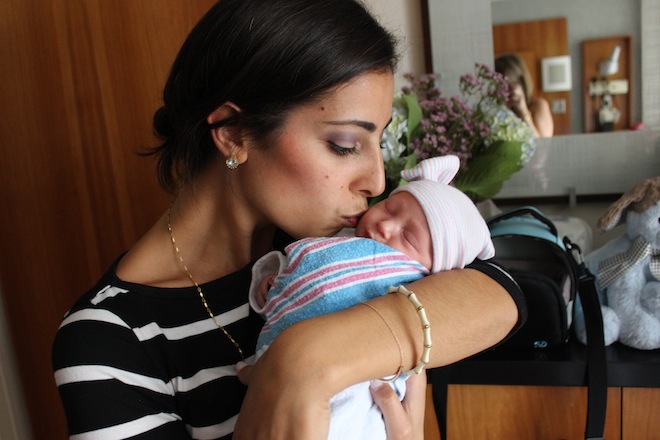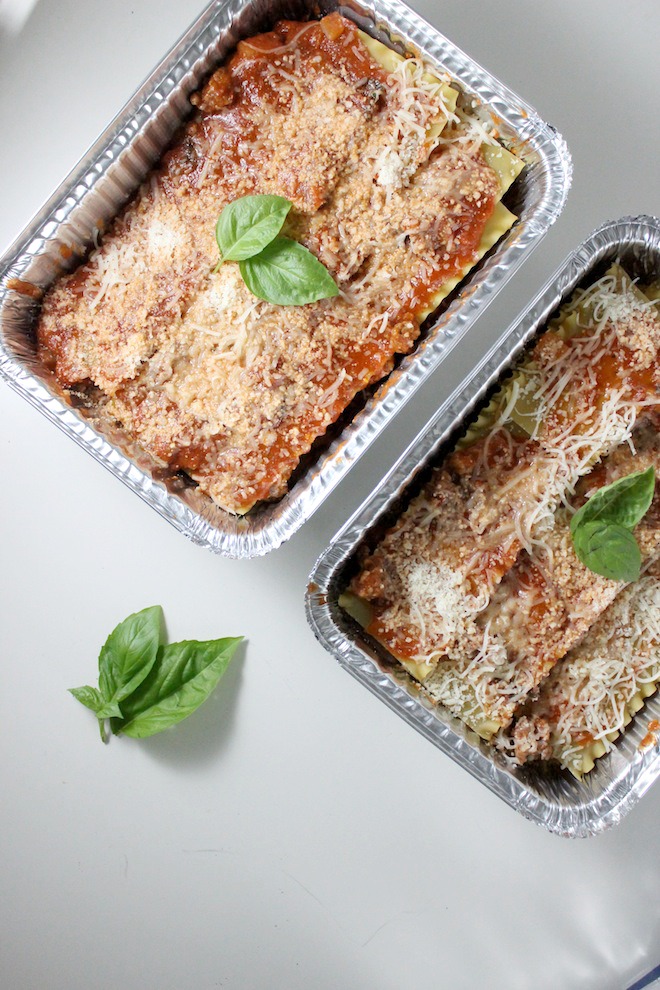 Homemade Lasagna with Italian Sausage
This recipe freezes beautifully and makes two 9in. x 6½ in. x 2¾ in. lasagnas.
Author:
Keys to the Cucina
Ingredients
3 tsp extra virgin olive oil
½ large onion, diced
3 cloves garlic, minced
3 links Italian sausage, removed from casing and crumbled
1 28oz can crushed tomatoes
¾ can of water (use crushed tomato can)
3 tsp salt
2 tsp crushed pepper
1 tsp black pepper
10 fresh basil leaves, chopped
2 tsp fresh curly parsley
1 tsp oregano
Splash of red wine
24 sheets oven ready lasagna
1 8 oz. bag mozzarella cheese
1 cup grated Parmesan cheese
Instructions
In a large pan, saute onions and garlic on medium heat in evoo. Cook for five minutes.
Place sausage in pan and cook until browned, stirring frequently for five minutes.
Once browned, stir in the crushed tomatoes, water, salt, crushed pepper, black pepper, basil, parsley, and oregano. Add a splash of red wine and a good handful of parmesan cheese.
Reduce heat to low and partially cover the pan while it simmers. Cook for 1-2 hours so that the flavors have a chance to marry.
To assemble the lasagnas, place a layer of tomato sauce on the bottom then three sheets of lasagna. Layer with a couple spoonfuls of tomato sauce and sprinkle mozzarella and parmesan. Repeat until you have four layers of lasagna and top it off with some tomato sauce and a sprinkle of parmesan cheese.
Cover each tin of lasagna with foil and place in freezer for up to a month. To cook, thaw in the fridge for 24 hours and bake on 350 for 45 minutes to one hour. To cook frozen, bake on 350 for about 70 minutes until thoroughly heated. Remove the tin foil from the lasagna for the last few minutes of cooking to get the cheese nice and bubbly!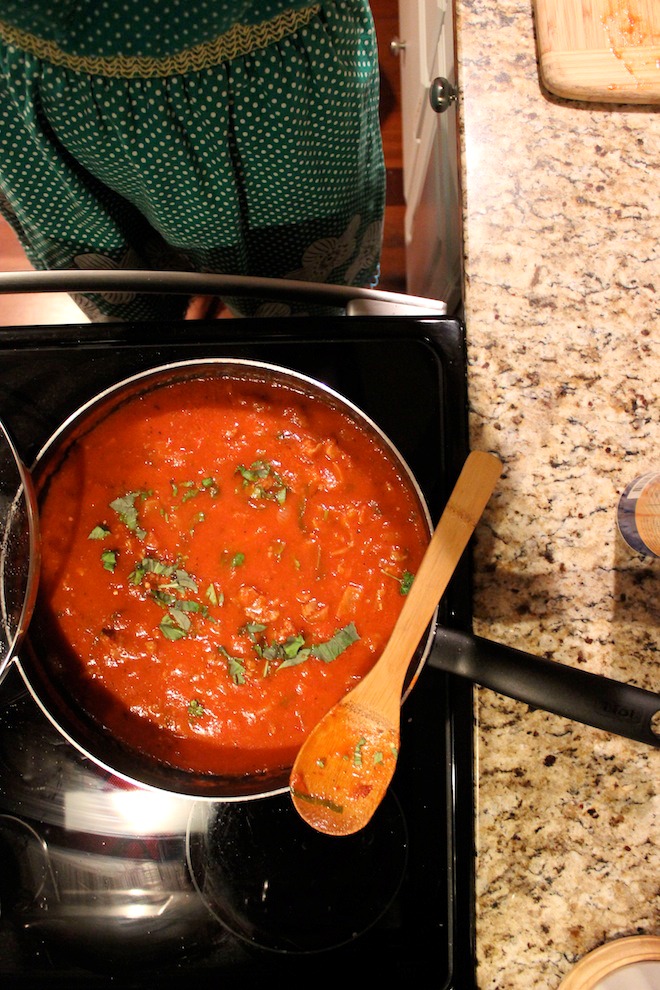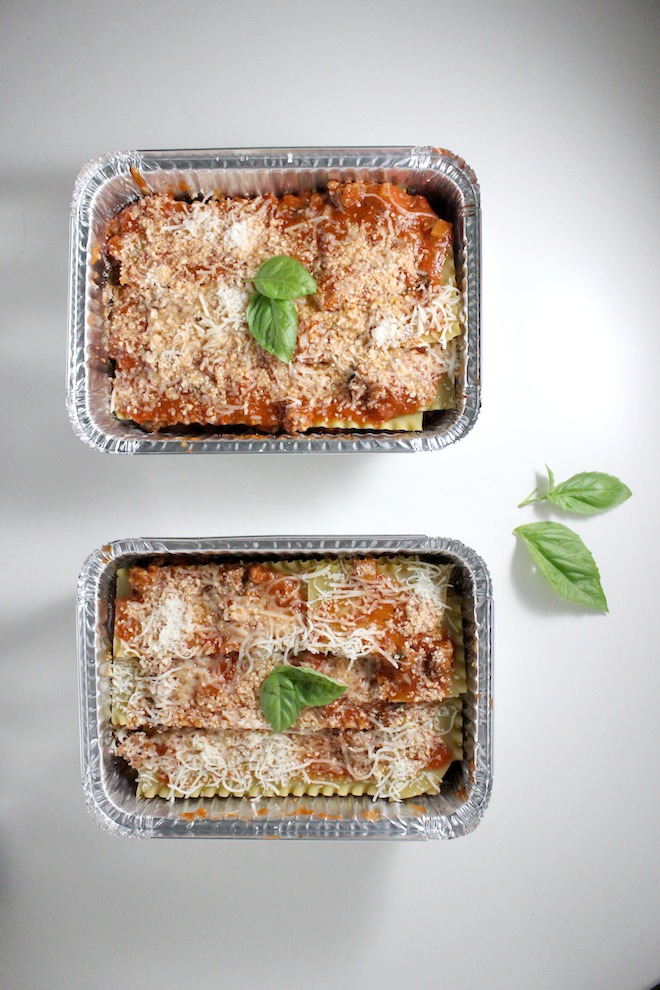 I just saw
Johnnswim
on Monday evening and when they played this song it really resonated with me. My family has had a tough summer and this song is very uplifting and reminds you that there is always going to be a light at the end of the tunnel no matter how much bad news you receive. In this case, our light was being blessed with two beautiful and healthy twins, and we couldn't be more elated.