Happy almost Memorial Day Weekend! I'm pretty sure that 90% of you will attending a bbq this holiday weekend, so I thought it would be the perfect time to share my farro salad. If you're tasked with bringing a dish to a party this weekend, I think you should branch out from the pasta and potato salads loaded with processed ingredients and try this one out, just sayin'.
I recently received some great products from the folks at Bob's Red Mill and I could not wait to dive into the bag of farro that they sent me. This nutty grain, often found in Mediterranean dishes, serves as the perfect canvas for a summer salad filled with crisp green beans and sweet cherry tomatoes. The farro cooks up in just 30 minutes on the stove, and still maintains it's texture of slightly al dente, just the way I like my grains and pastas! Also, blanching the green beans for just a few minutes keeps their crunchy snap and the salty feta crumbles will keep you satisfied bite after bite.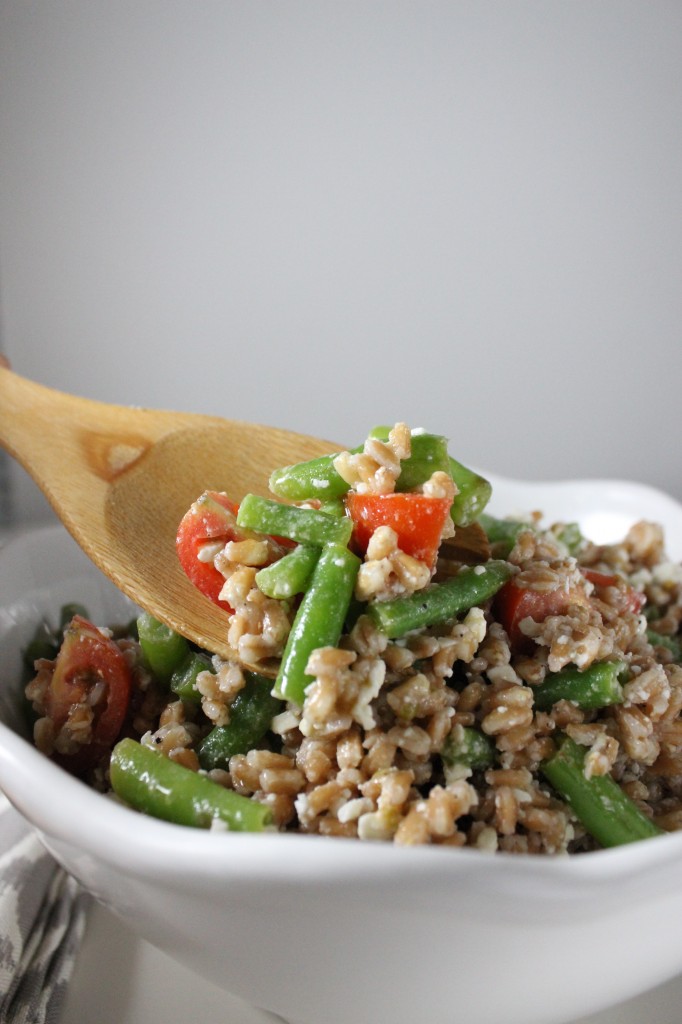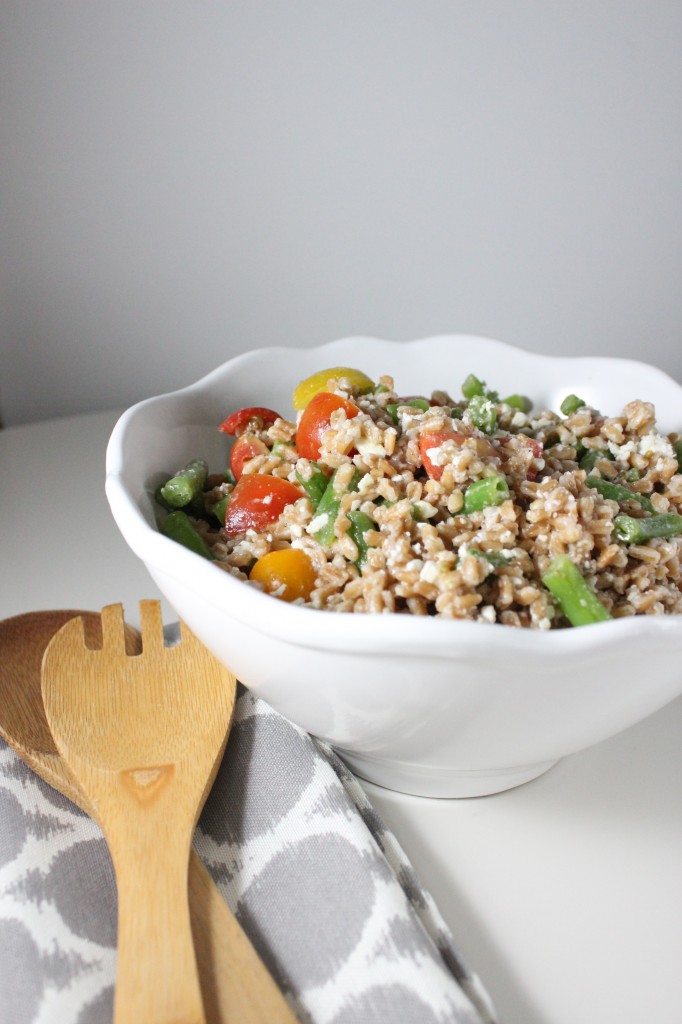 Cold Farro Salad with Feta, Green Beans and Lemon Olive Oil Dressing
Author:
Keys to the Cucina
Ingredients
1 c Bob's Red Mill Farro
3 c water
½ lb green beans
2 handfuls feta cheese
10 cherry tomatos, halved
1 tsp salt
1 tsp pepper
Juice of ½ lemon
2 tbs extra virgin olive oil
Instructions
Rinse the farro in a colander. Place it in a pot with water and bring to a boil. Reduce to medium low then cover for 30 minutes. Drain any excess and set aside.
In the same pot, bring water to a boil and add the green beans. Boil for three minutes then drain. Once they are cool, cut them into thirds or bite size pieces.
In a small bowl, whisk together lemon juice, evoo and a pinch of salt and pepper.
To assemble the salad, combine the farro, green beans, feta, and tomatoes. Pour all of the dressing over the salad and gently toss and top with the teaspoons of salt and pepper.
Serve cold or room temperature for the perfect summer bite!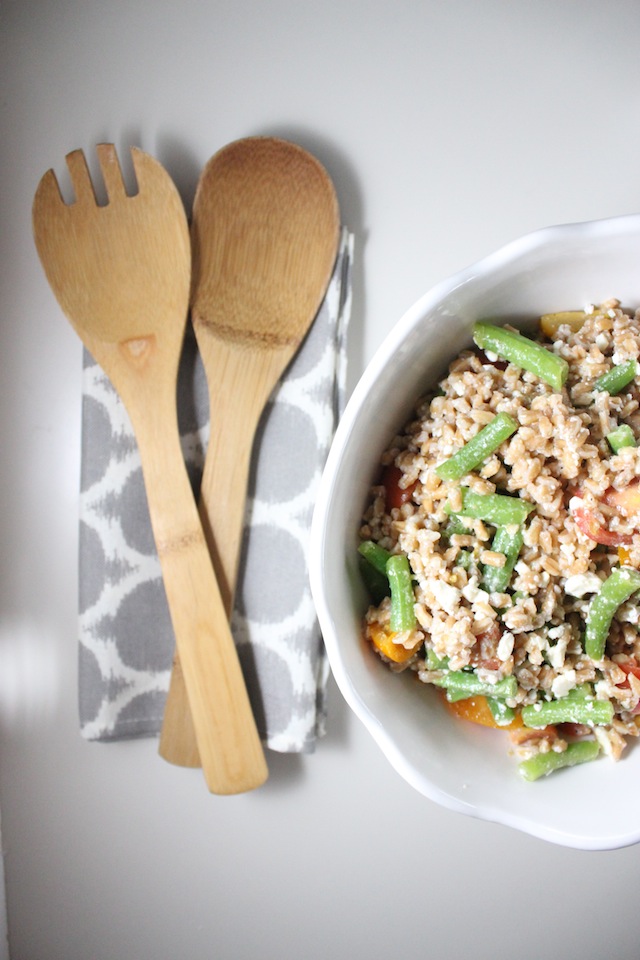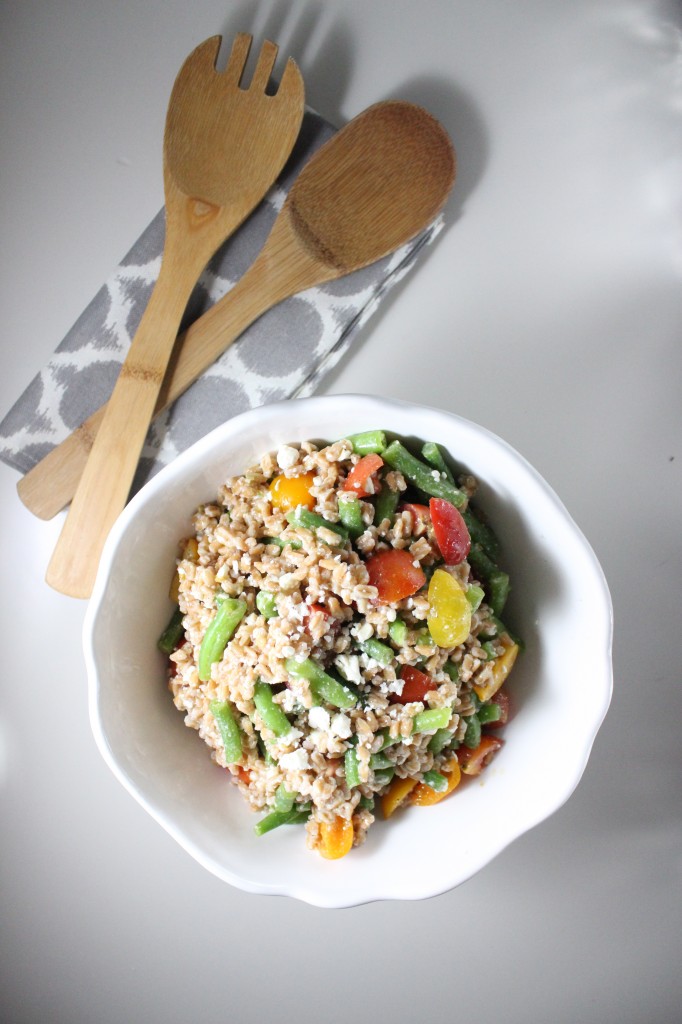 I've been digging "Hurricane" by MS MR ever since we saw them back in
San Francisco
, so take a listen to this diddy, I'm sure I will be playing a lot over this holiday weekend!
*
Disclaimer: I received free products from Bob's Red Mill but all opinions are my own.