I'm about to present to you the most simple, quick, and delicious recipe for a weeknight meal. For a while Bryan and I were on the boneless skinless chicken breast train, but lately we've been getting into boneless skinless chicken thighs. I find that they stay so juicy during the cooking process and that makes them almost impossible to overcook!
I came home this evening really craving something with barbecue sauce. I was daydreaming about summertime while at work (shocker!), and thinking about the flavors that remind me of those warm days when the sun doesn't set until 8pm. So, I started with a dry rub of sweet, spicy, salty, and smokey flavors so that it could really penetrate the chicken while it cooked. During the last few minutes of cooking, I slathered on a couple spoonfuls of sweet and tangy barbecue sauce and was transported to a block party in the middle of July. Because barbecue sauce is high in sugar content, I recommend waiting until the last few minutes to put it on the chicken so that it doesn't burn.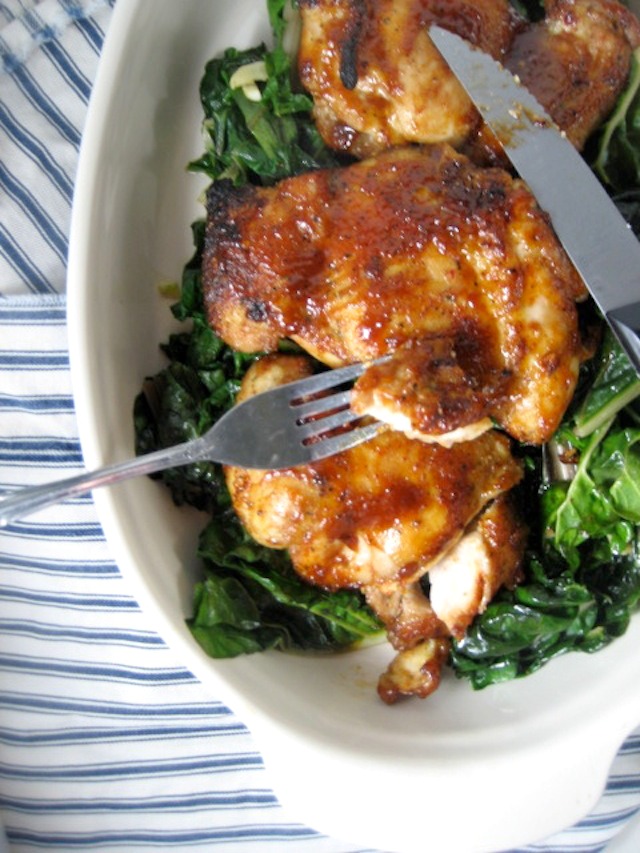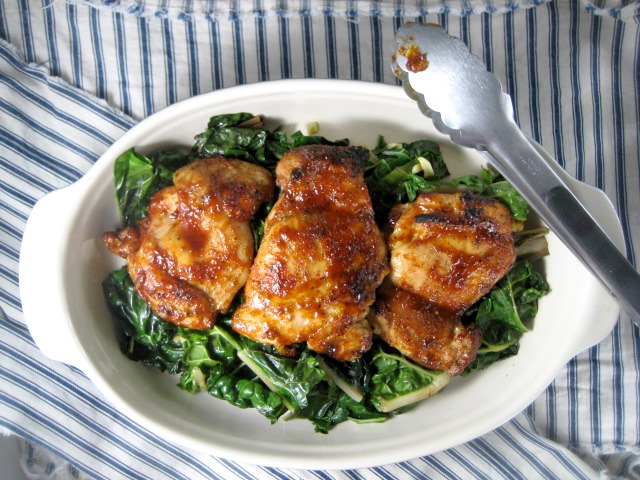 I placed the chicken over a bed of sauteed swiss chard and it was delicious. Did you know that swiss chard is a nutrient rich powerhouse just like spinach? Pick some up next time you're in the produce aisle to reap those healthy benefits!
Easy Barbecue Chicken Thighs and Swiss Chard
Author:
Keys to the Cucina
Ingredients
Chicken:
3 boneless skinless chicken thighs
1 tsp brown sugar
¾ tsp garlic powder
¾ tsp crushed red pepper
½ tsp salt
½ tsp black pepper
½ tsp smoked paprika
3-4 tbs barbecue sauce of your choice (I love Sweet Baby Ray's!)
Swiss Chard:
1 bunch swiss chard, roughly chopped
1 tbs extra virgin olive oil
Pinch of salt and pepper
Instructions
Preheat oven to 350.
In a small bowl, combine all of the seasonings, from the brown sugar to the smoked paprika. Mix until incorporated.
Place chicken thighs in oven safe dish and sprinkle seasoning mixture over tops and bottom of thighs.
Bake for 40 minutes, then brush barbecue sauce all over chicken and broil for 3-5 minutes.
While chicken is cooking, saute swiss chard in olive oil on medium heat until just wilted (about 4 minutes). Sprinkle with salt and pepper and set aside.
To serve, place greens in dish and lay chicken thighs over them.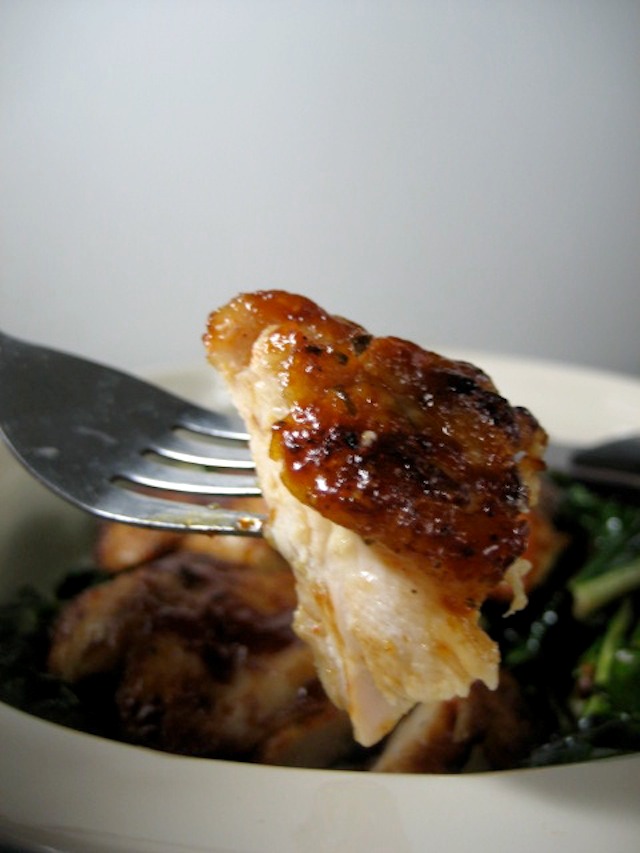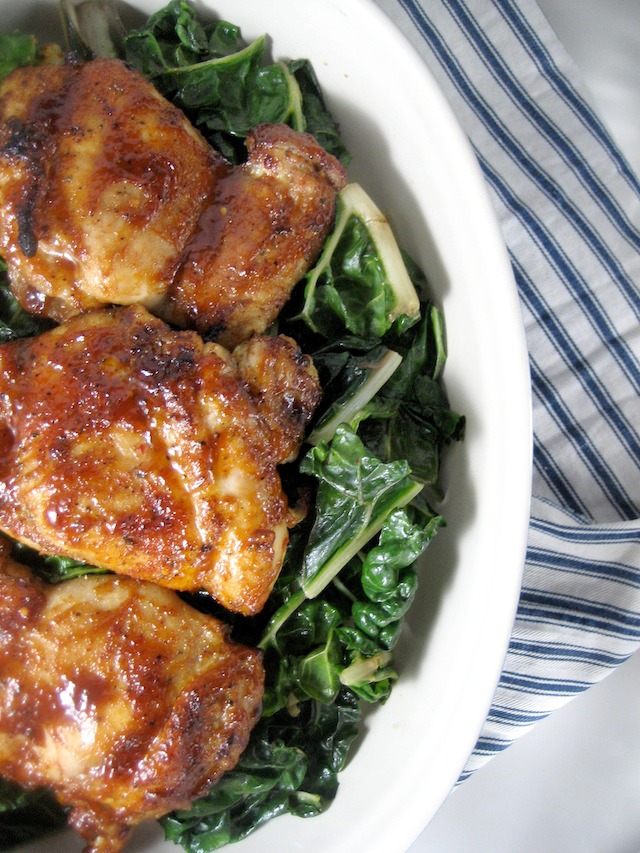 Since I don't drive to work I really have no idea around what songs are popular on the radio these days. That's where this diddy comes in, and according to my sister Brooke, she is so sick of it because it's on the radio all. the. time. I've been enjoying it so much the past week, and think that this live "stripped" version of the song is the best one I've heard, sorry I'm not sorry if it gets stuck in your head 🙂