I love getting farm fresh eggs from the market, especially in the fall. The eggs, with their light and varying shades of brown are just so comforting to me. This past Saturday morning I picked up a dozen from Agora Farms  to make these egg muffins, and it's recipe that I've been dying to make for awhile. Leave it to me to make something savory instead of sweet with my muffin tin, but at least it means you have a nutritious breakfast that you can grab and go for the week!
I decided to bring these to Bryan's flag football game on Sunday morning. I haven't been to many of his games so I thought I would score some points with him and the rest of the boys if I brought a treat. I warmed them up in the oven before I left for the game, wrapped them tightly in foil and they stayed warm for over an hour! The guys played an intense game, came out with a "w" and enjoyed the muffins. All in all a beautiful way to spend my Sunday morning!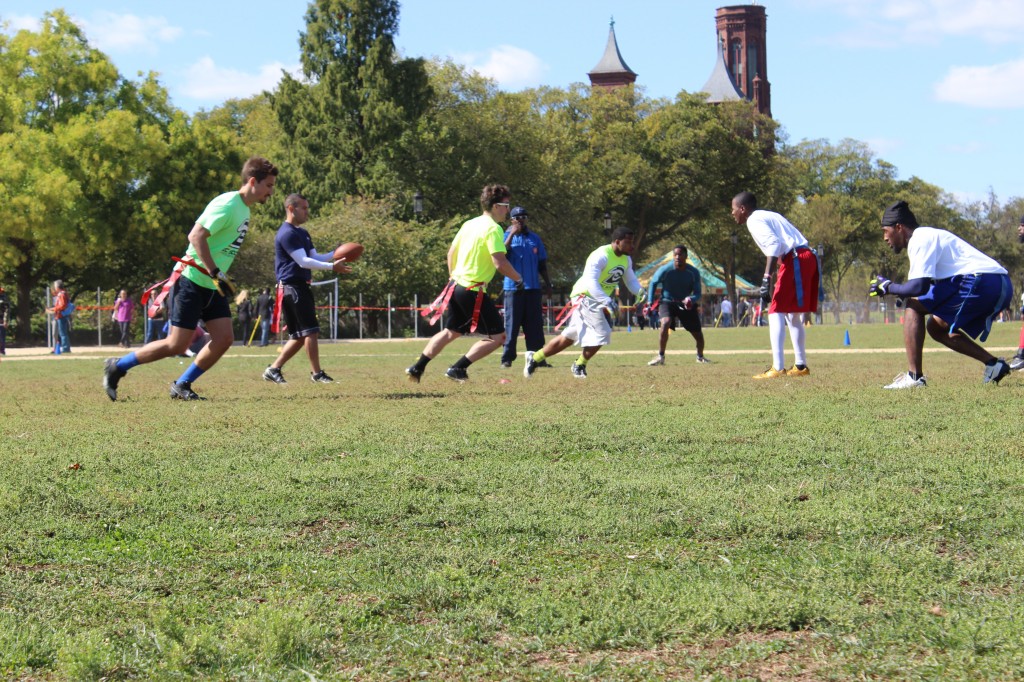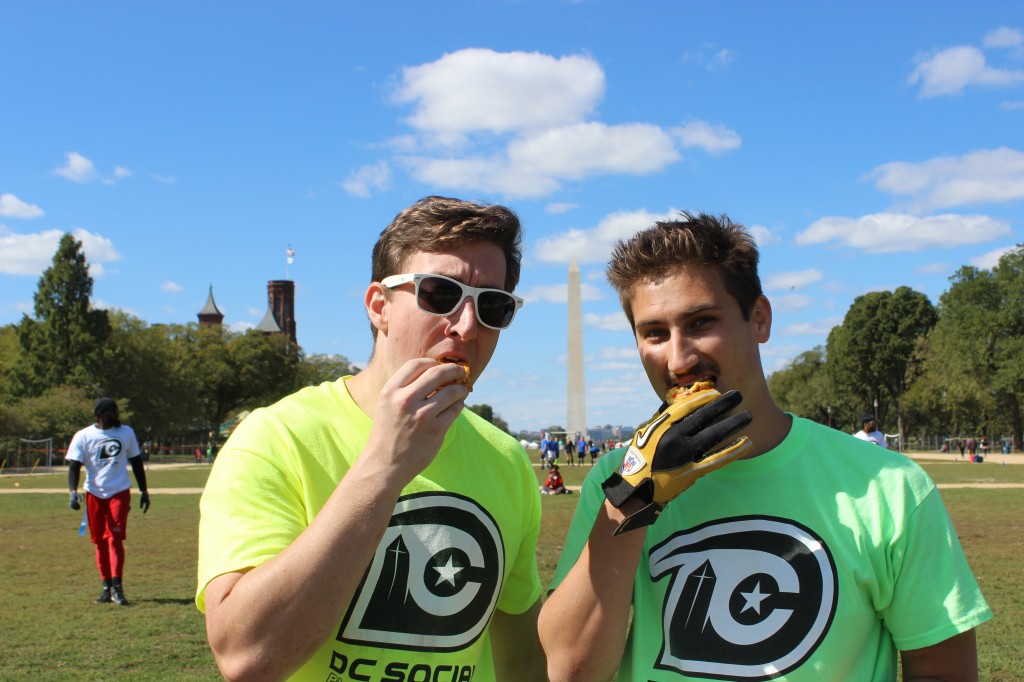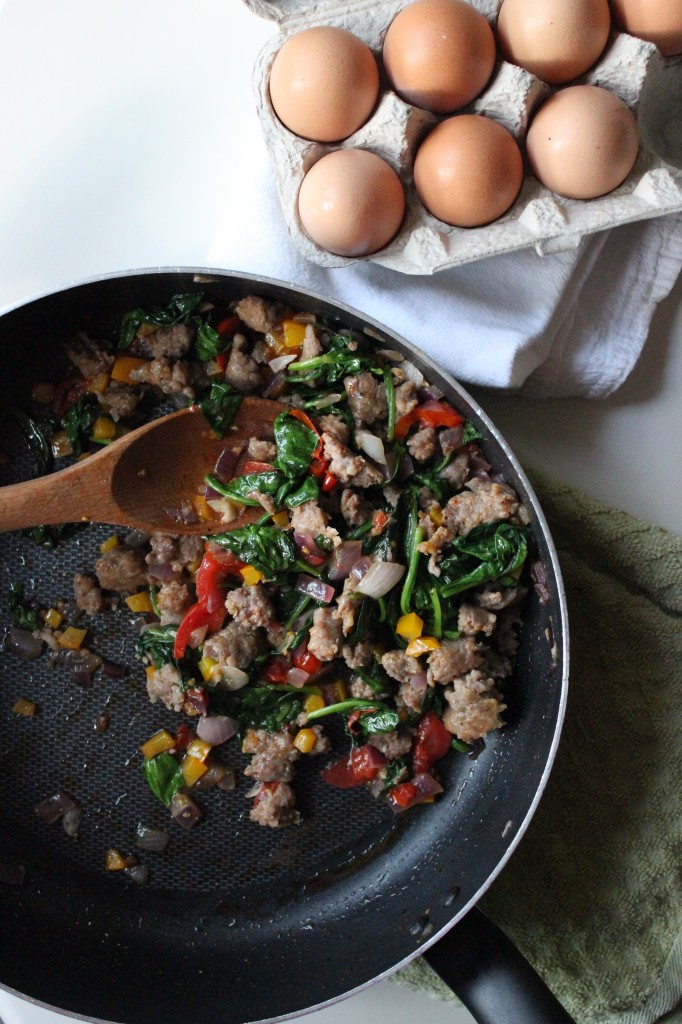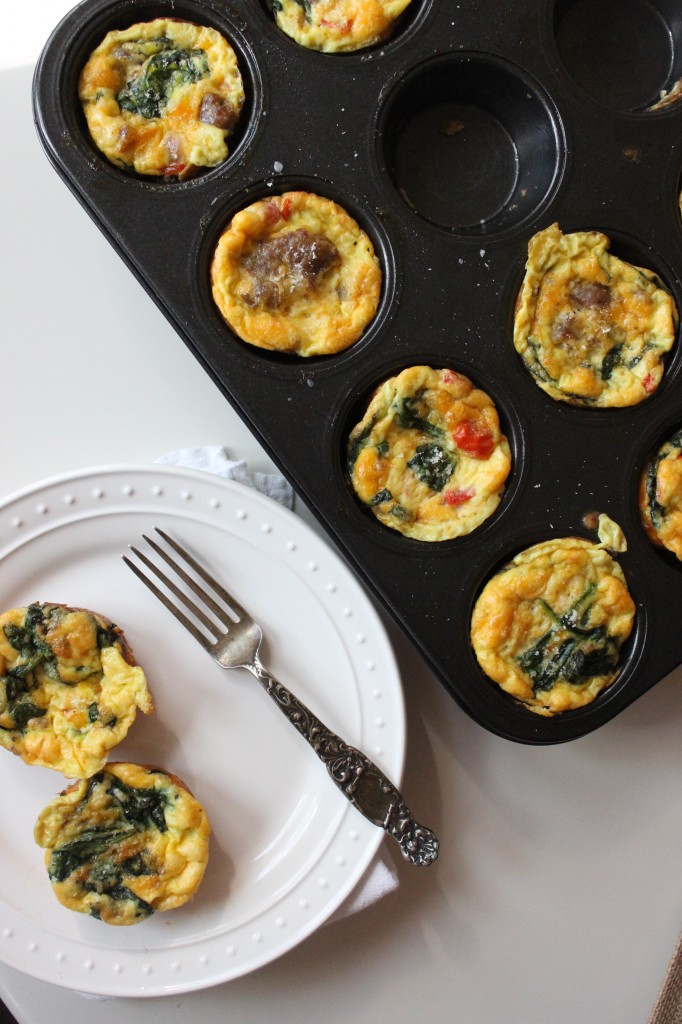 Egg Muffins with Italian Sausage, Spinach & Tomatoes
This recipe makes a little more than 12 muffins. If you don't wish to bake two batches of muffins, simply reserve the extra to make scrambled eggs or omelets out of for the week!
Author:
Keys to the Cucina
Ingredients
1 dozen eggs
2 Italian sausages (I used mild)
½ red onion, chopped
2 garlic cloves, chopped
1 orange bell pepper, chopped
10 cherry tomatoes, thinly sliced
1½ c fresh baby spinach
Salt and pepper to taste
Parmesan cheese
Instructions
Preheat oven to 350.
In a large bowl, crack and whisk 12 eggs together. Season with salt and pepper and set aside.
Remove sausage from their casings and place in a large saute pan. Cook on medium heat for 5 minutes. Add the onion and garlic and cook on medium low for 3 minutes.
Add the pepper, cherry tomatoes and spinach. Season with ¾ tsp of salt and pepper each and cook for 5 minutes on medium then set aside.
Coat your muffin tin with olive oil cooking spray. Then, place a tablespoon of the sausage mixture in the bottom of each muffin. Top with egg mixture until it just reaches the top. Sprinkle with parmesan cheese on the tops of the muffins and cook for 15-20 minutes. Muffins are done when a toothpick comes out clean and they are golden brown.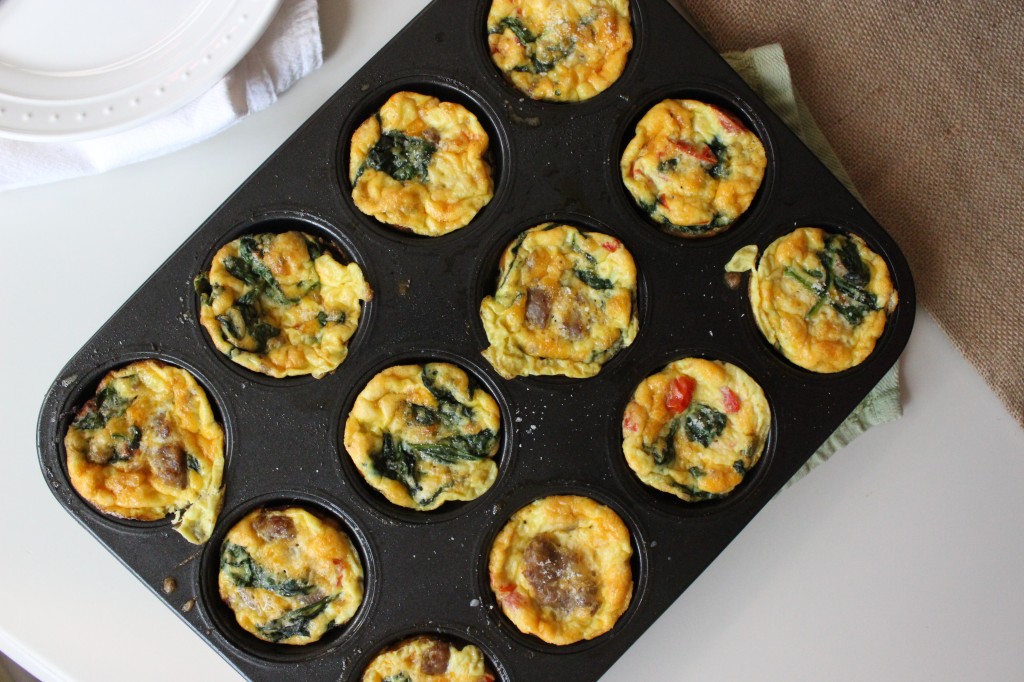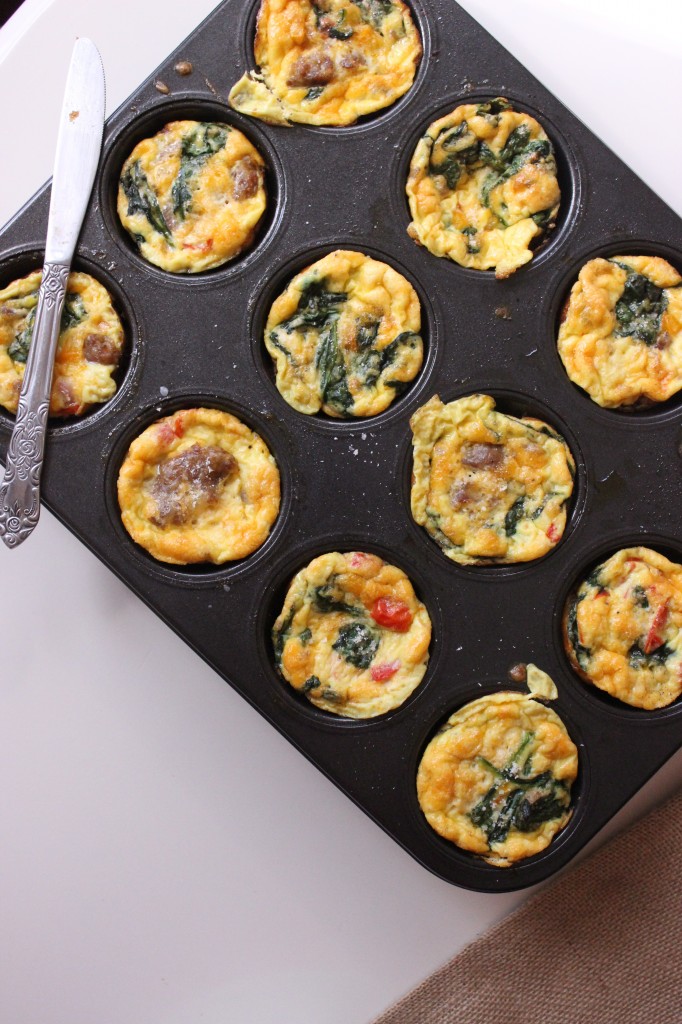 Two years ago this month Lindsay introduced me to this band, Bronze Radio Return. The singers voice kind of reminds me of Adam Levine but better…check 'em out below!