Olive oh olives. From what I've learned, people either love them or absolutely hate them. I don't know why, is it their sharp salty flavor or wrinkly texture?  What I do know is that I fall on the side of loving them, and that love happened at a young age when I would steal olives from my mom's gin martinis! Because I ate so many of those gin soaked olives as a child, I turned my nose up to any gin drink, but now I crave gin and tonics like an old man and I can't get enough!
I recently had a shrimp salad like this one at my cousin Luke's birthday party, and I definitely had four helpings, with most of them coming "late night" after a few drinks in me. I couldn't resist the crunchy celery, salty olives and tender shrimp – it was addictive in the best possible way. This version also only has five ingredients and takes just minutes to put together. The lemon does a great job of keeping the salad bright and clean and makes for a fabulous summer time bite.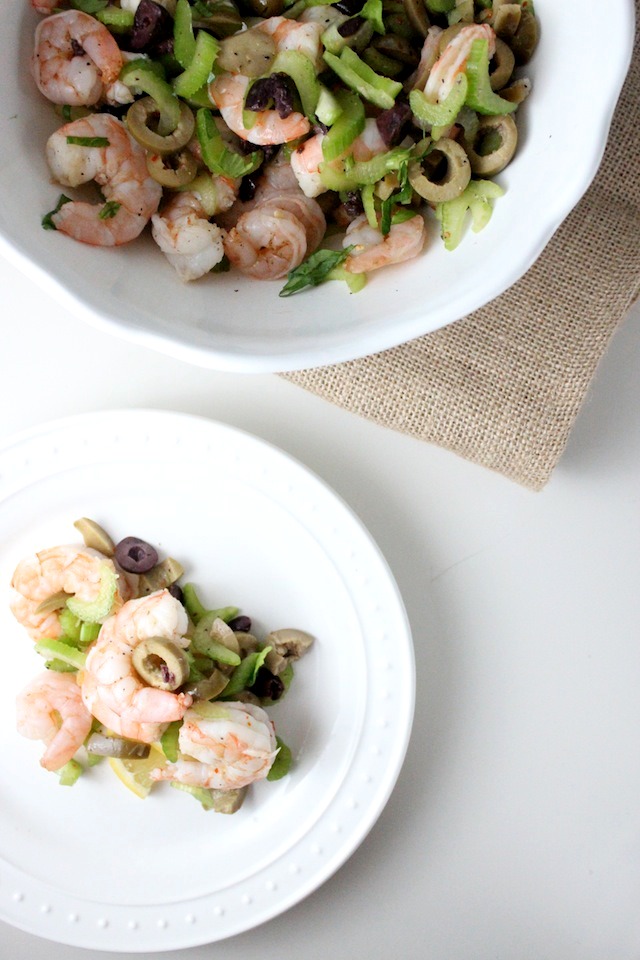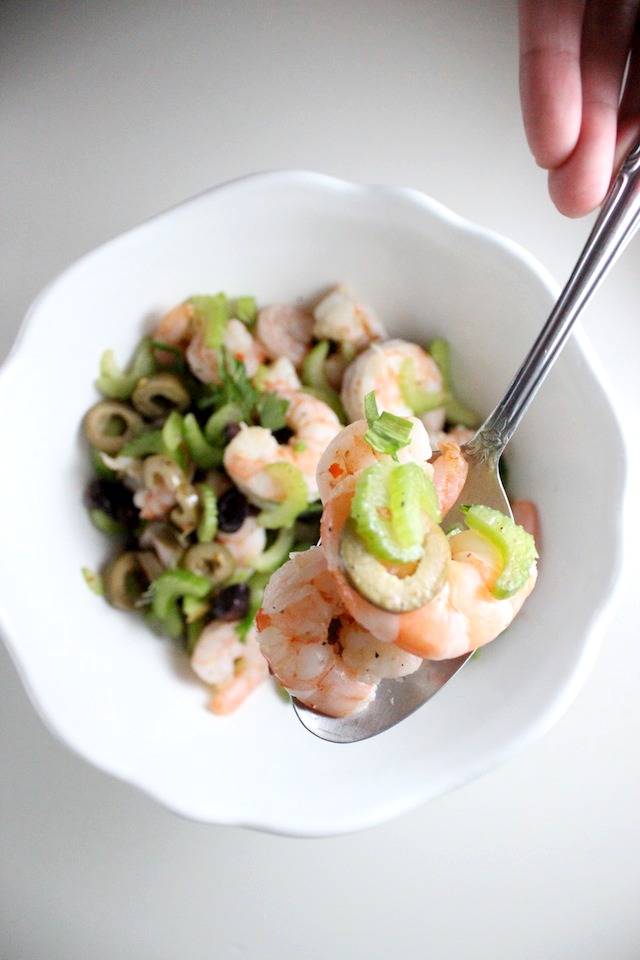 Cold Shrimp Salad with Mixed Olives, Celery and Lemon
Author:
Keys to the Cucina
Ingredients
1 lb fresh shrimp, peeled and deveined
1 c mixed olives, chopped (green, kalamata, etc)
3 celery stalks, thinly sliced
Juice of ½ lemon
½ tsp salt
½ tsp pepper
Instructions
Fill a large pot with water and bring to a boil. Throw shrimp in and boil for 3-4 minutes. Once boiled, place in a bowl of ice water to "shock" the shrimp and stop the cooking process. Let sit in the water bath for 10-15 seconds then place in a bowl and set aside.
Once the shrimp are cooled, place them in a large bowl and throw in the olives and celery. Drizzle with the lemon juice and throw in the salt and pepper. Mix thoroughly and place in fridge to chill for an hour.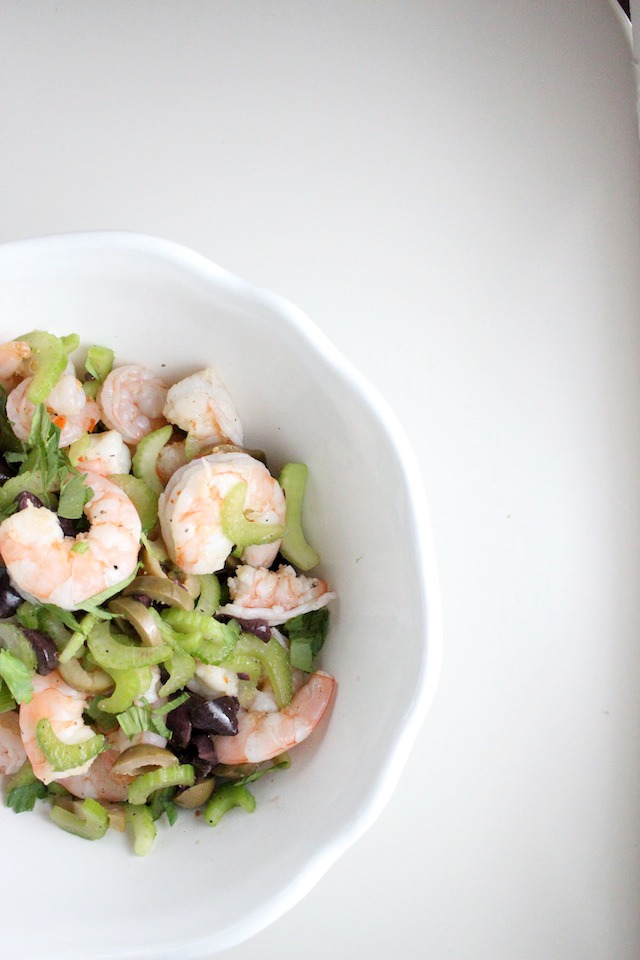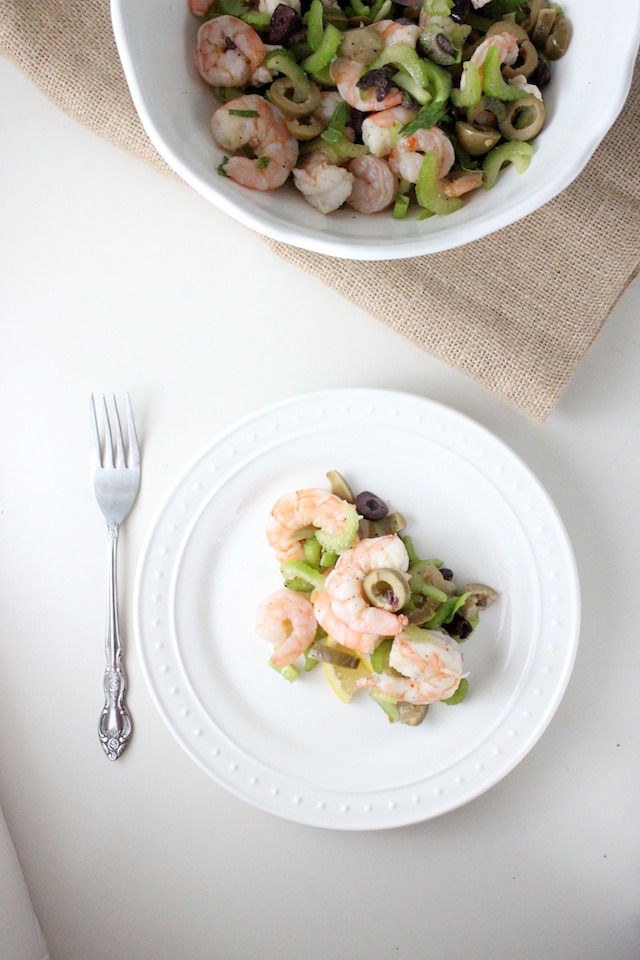 I'm pulling a song out of the early 90's for today's music pairing. I recently had a drunken 4th of July jam session to this song and enjoyed every second of it so I hope you do too!