Cold Shrimp Salad with Mixed Olives, Celery and Lemon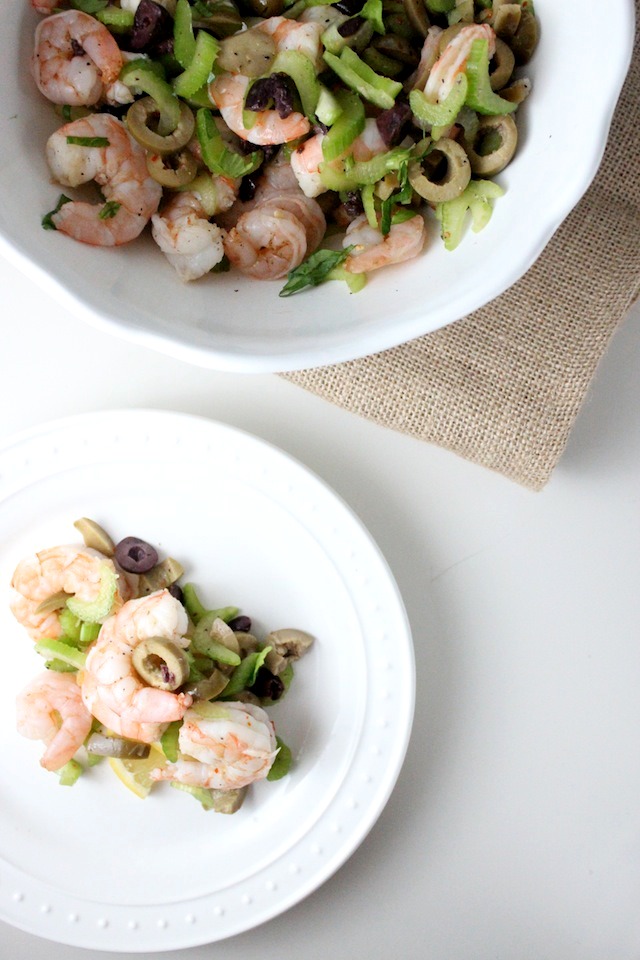 Author:
Keys to the Cucina
1 lb fresh shrimp, peeled and deveined
1 c mixed olives, chopped (green, kalamata, etc)
3 celery stalks, thinly sliced
Juice of ½ lemon
½ tsp salt
½ tsp pepper
Fill a large pot with water and bring to a boil. Throw shrimp in and boil for 3-4 minutes. Once boiled, place in a bowl of ice water to "shock" the shrimp and stop the cooking process. Let sit in the water bath for 10-15 seconds then place in a bowl and set aside.
Once the shrimp are cooled, place them in a large bowl and throw in the olives and celery. Drizzle with the lemon juice and throw in the salt and pepper. Mix thoroughly and place in fridge to chill for an hour.
Recipe by
Keys to the Cucina
at https://keystothecucina.com/2014/07/08/cold-shrimp-salad-with-mixed-olives-celery-and-lemon/