Happy July 1st! I am feeling refreshed after a week of R&R at Long Beach Island and I'm ready to show you some great recipes that you can make for the upcoming 4th of July holiday! I'm starting out the week with this crunchy and cool slaw, perfect for a hot summers day. Fun fact, if cole slaw ever came with my meal at a restaurant, I'd pawn it off to my parents to eat for me. However, my cole slaw horizons have broadened and now I'm realizing that there are endless combinations you can throw together for a basic slaw and I've just scratched the surface on them!
When I made this slaw, I had some left over pulled pork that I topped it on and the texture and bright acidic flavors were a great contrast with the spicy and smoky pork. Also, side note, do you know the power of apple cider vinegar? I don't know why it took me so long to get some for my pantry but from sore throats to helping shed pounds this stuff is magic in a bottle! What are you favorite dishes to make that incorporate apple cider vinegar? Let me know by commenting below, and I'll be back in a couple days with a great recipe for grilled pork chops!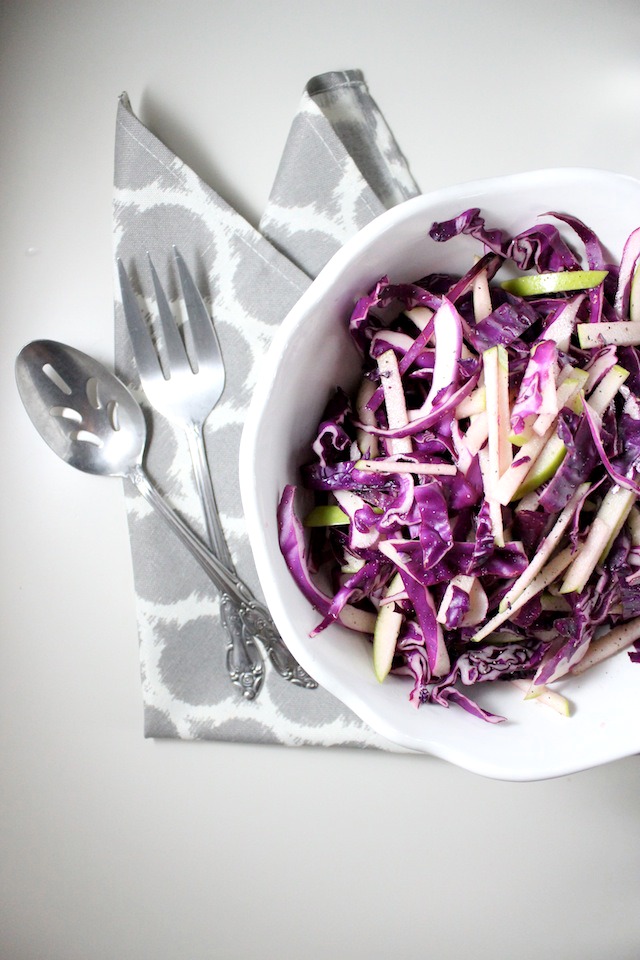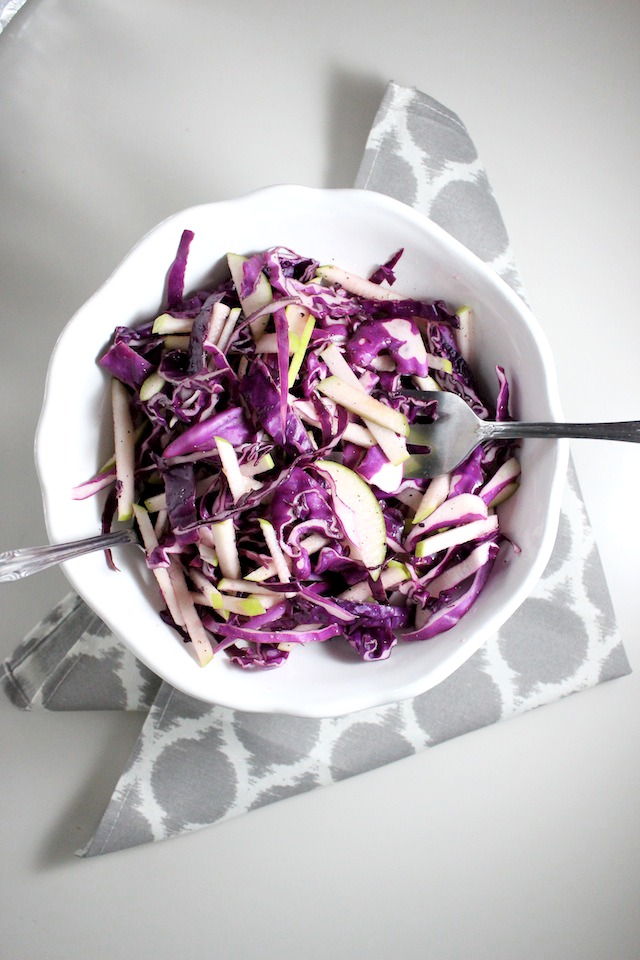 5 Ingredient Red Cabbage and Granny Smith Apple Slaw
Author:
Keys to the Cucina
Ingredients
½ half red cabbage sliced thin
1 granny smith apple
⅓ apple cider vinegar
2 tbs honey
½ tsp black pepper
Instructions
Slice the cabbage and the granny smith apple into matchstick pieces. Place in a large mixing bowl and set side.
In a small bowl, combine the vinegar, honey and black pepper and whisk to incorporate. Pour over the cabbage and apple mixture and toss lightly to incorporate.
Serve immediately or refrigerate for 1-2 hours. Top on pulled pork, chicken, or enjoy it solo as a side dish accompaniment.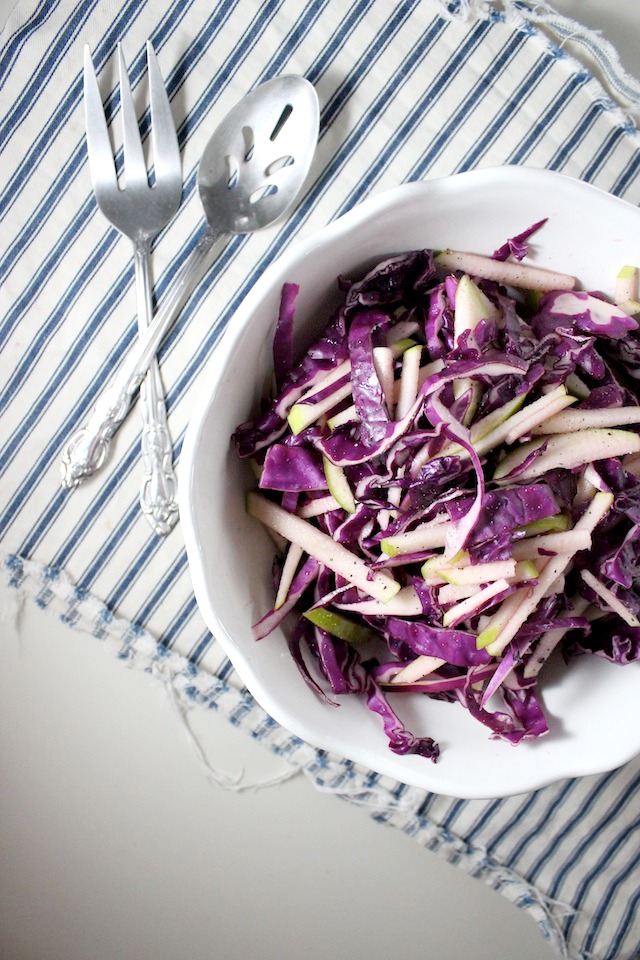 As I was writing this post last night this song popped into my head. The intro riff is so catchy and reminds me a lot of George Harrison's song, "My Sweet Lord" so I think that's why I like it so much! It's also light hearted and fun and is the perfect jam to dance to while making this recipe.