From Ina Garten to Kelsey Nixon, I've watched everybody on the Food Network make galettes.  A galette is basically a freeform crusty cake, so when you combine freeform a.k.a. "rustic" with baking, then count me in! I've been dying to make one of my own, so I thought I would challenge the usual brunch fare of eggs and bacon with this French inspired dish. I made this particular galette for Mother's Day last week and it was a hit with all of the special mom's in my life.
Now let's get to the best part, the filling! Goat cheese is something that I really didn't enjoy eating until the past couple of years. Why, you ask? Well it has this tang, this really distinct tang, one that I just could not get over. But, thanks to some goat cheese connoisseurs at work, I found that Trader Joe's makes a nice goat cheese that is rather mild and creamy. I thought that pairing the goat cheese with fresh sliced pears and buttery pie crust would make for a perfect, indulgent brunch bite. My family ate up these little triangle slices so quickly that I was glad I made two for the brunch! Feel free to put your own spin on it, from brie and apples to juicy peaches, the possibilities are endless!
Pear and Goat Cheese Galette
Author:
Keys to the Cucina
Ingredients
2 pie crusts
2 pears (I used one bosc and one green pear), sliced thin
4 oz crumbled goat cheese
½ tsp salt
Dash black pepper
Dash sugar
1 egg
Instructions
Preheat oven to 350.
Roll out both of your pie crusts to about 16 inches in diameter. Place on a parchment lined sheet pan and set aside.
In separate bowl, combine the pears, goat cheese, salt, pepper and sugar. Lightly mix with a wooden spoon or by hand to incorporate the cheese into the fruit.
Pile the fruit and goat cheese mixture high in the middle of the pie crust. Sprinkle with a little more cheese if you wish.
To form the galette, carefully fold up the pie forming pleats. Mix the egg in a small bowl and brush the outside of the pie dough with it.
Bake until golden, 35-40 minutes. Let stand about 5 minutes before serving, then slice and enjoy.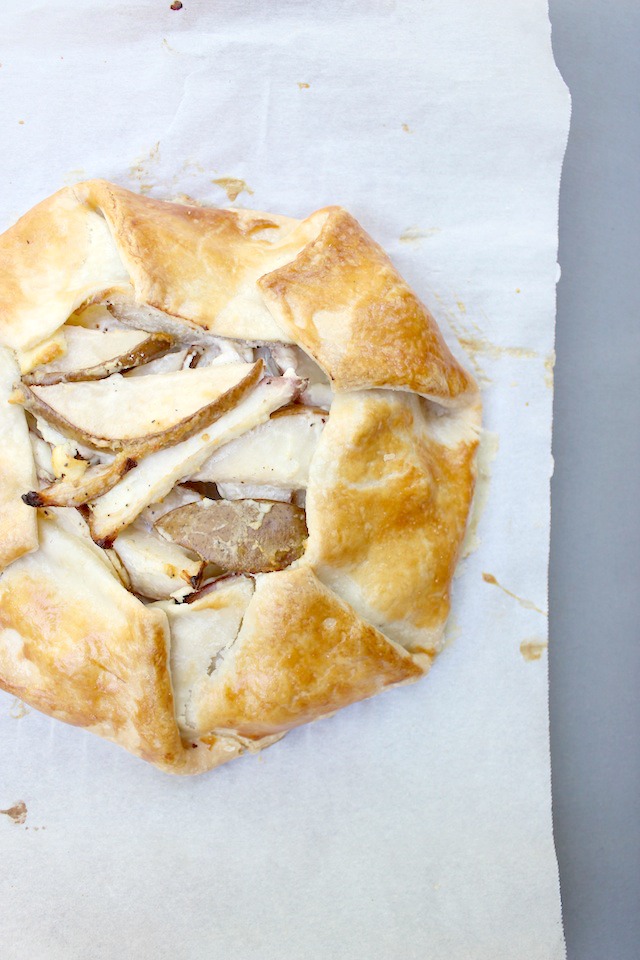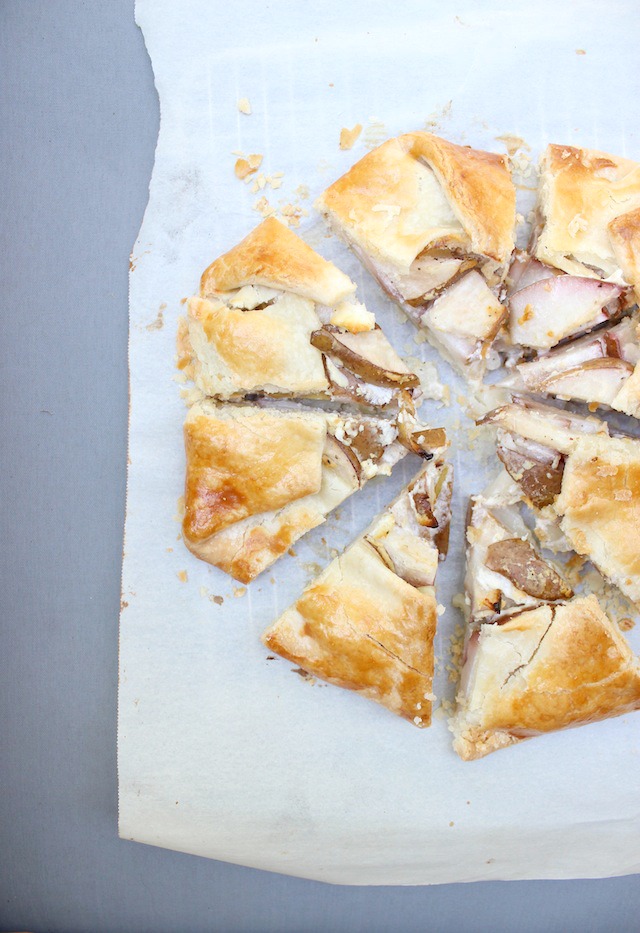 Bryan goes on these kicks of playing the same song over and over again, and the past couple of weeks that song has been "Riptide" by Vance Joy. I love his voice and even when it sounds like it's about to crack, it still feels genuine.