Bryan and I capped off our California adventures with a trip one hour north to Napa Valley. I had been dying to visit this region of California for years, and the moment we drove out of the city and into the country side, I was as content as can be. My cousin Jackie told me before I went to Italy that, "A city is a city is a city, but I guarantee you will LOVE the country side of Italy." In essence, she meant that cities all over the world have similar characteristics, from mass transportation and fast moving people to urban grit. The more I travel the more I see this ringing true. We had a few very active days in the city so by the time we got to Napa with it's fresh air and gorgeous grass covered mountain sides, I was in love.
On the way in, we stopped at Oxbow Public Market for some shopping and lunch. We opted for some oysters from Hog Island Oyster Company, then we split a burger at the famous Gott's Roadside. Both were just what I needed to settle into the summer-like weather of downtown Napa! Up next on our list was Frog's Leap Winery where we sat on their gorgeous patio overlooking the vines, mountains and the most lush greenery ever. Since we were newbies to the California wine scene, we didn't know that at some wineries you couldn't buy a bottle to sip while on the property. Apparently your winery has to be "grandfathered" in to be able to do this. Despite that surprise, the wine tasting was great and the atmosphere was even better.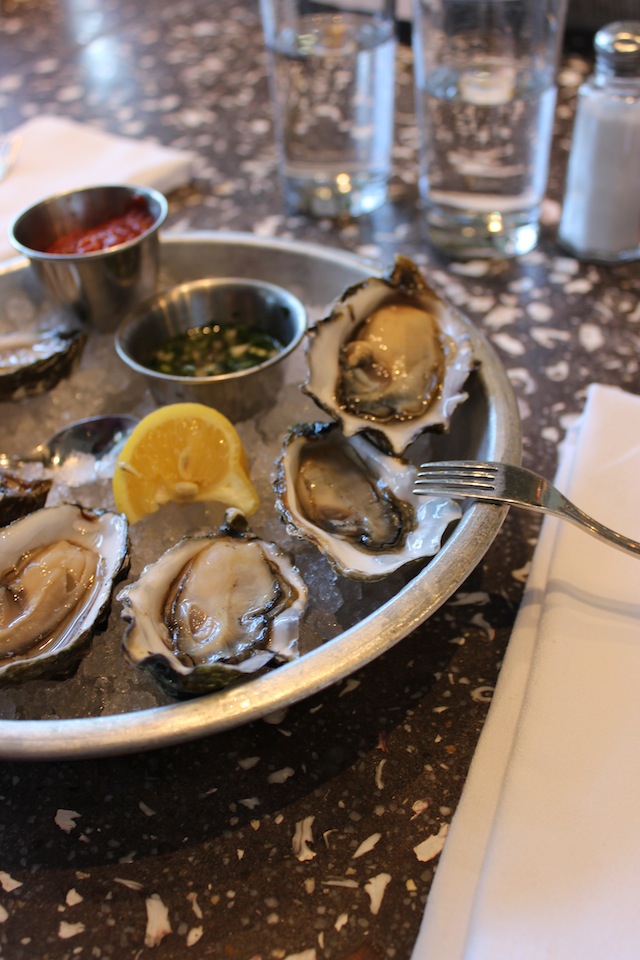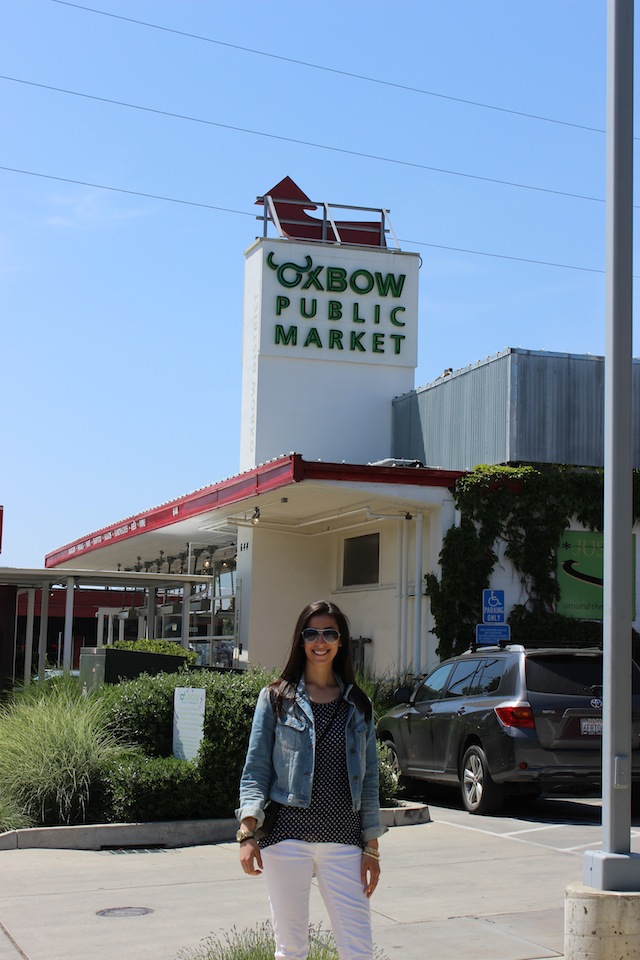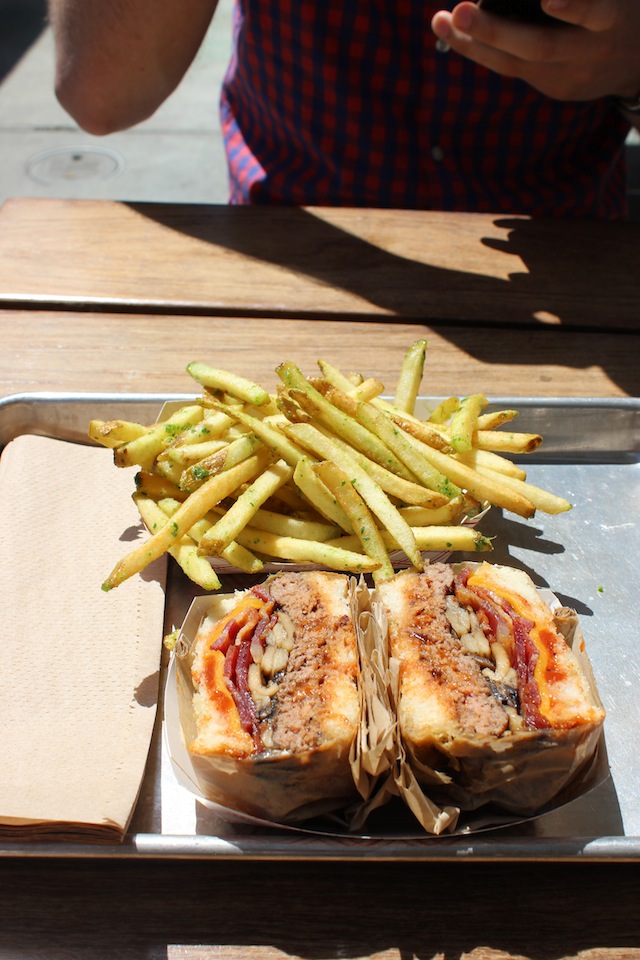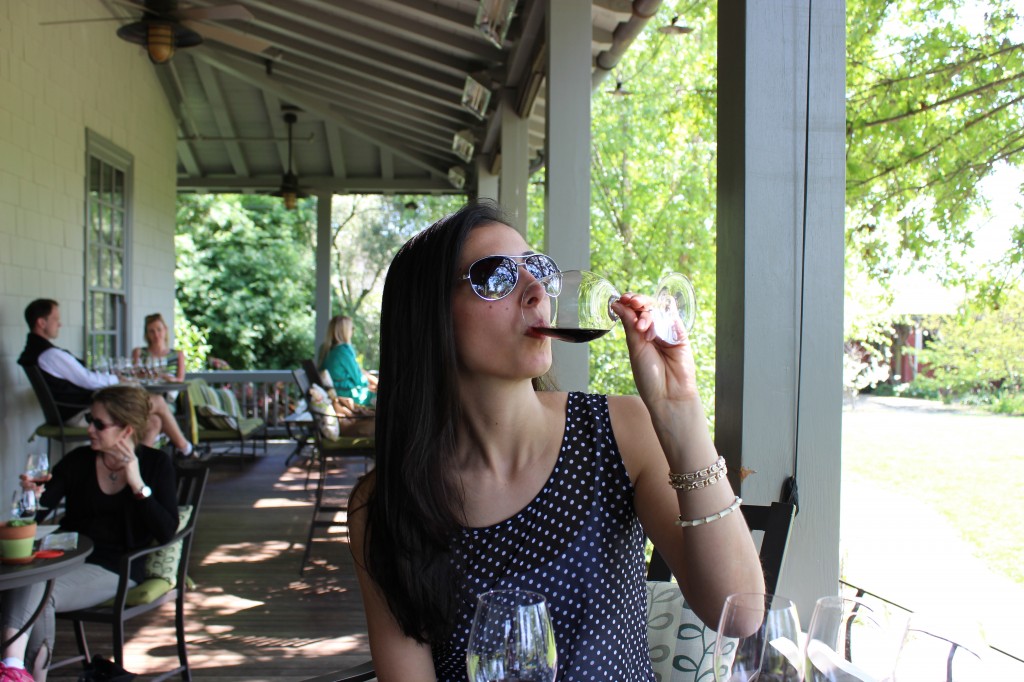 After the market we headed to our friends house, Lance, who hosted us while in Napa! Lance's step-mom is Aunt Kate, who is my mom's best friends from college, so it was wonderful to catch up and hang out. He and his wife have become wine connoisseurs since moving to Napa from D.C. and he was the best host (read: fed us with loads of unending red wine :)!
For dinner we headed to The Farmstead at Longmeadow Ranch. The impetus for this visit was because Tuesday is Fried Chicken Night! I know I've mentioned Bryan's love of wings before, but his top meal on the planet has got to be fried chicken! His meal started with a salad, then came the three pieces of fried chicken, mashed potatoes and broccolini. I went for rainbow trout topped with a mushroom and bacon vinaigrette. The vinaigrette was so good that I already attempted it in my own kitchen and I'll be sure to post it on the blog soon!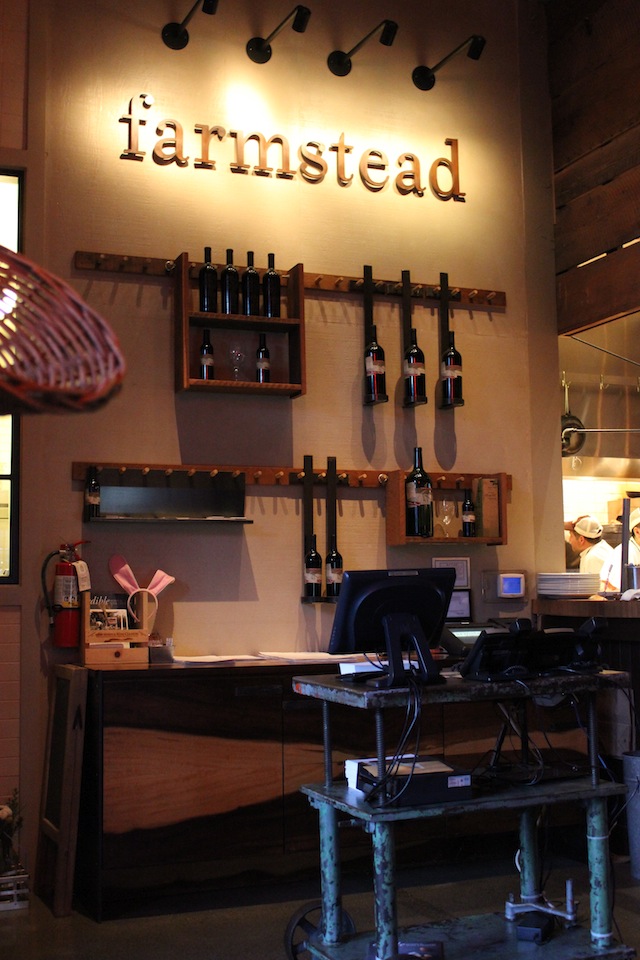 The last day of vacation included lunch at Oakville Grocery, and a visit at the most luxurious winery I've ever been to, complete with a tasting room in a cave that was built with Austrian bricks! Situated atop a mountain, with a narrow winding road leading up to it, sits Hall Rutherford Winery. When you enter the facility you are greeted with a choice of red or white, then prompted to grab a seat on their patio which overlooks the valley. The tour guide, Mark, was so informative, told the best stories, and his enthusiasm made us want to stay and hang out all day. Bryan ended up pulling the trigger on a wine membership there, and with shipments every couple of months, it will serve as a constant reminder of our vacation together!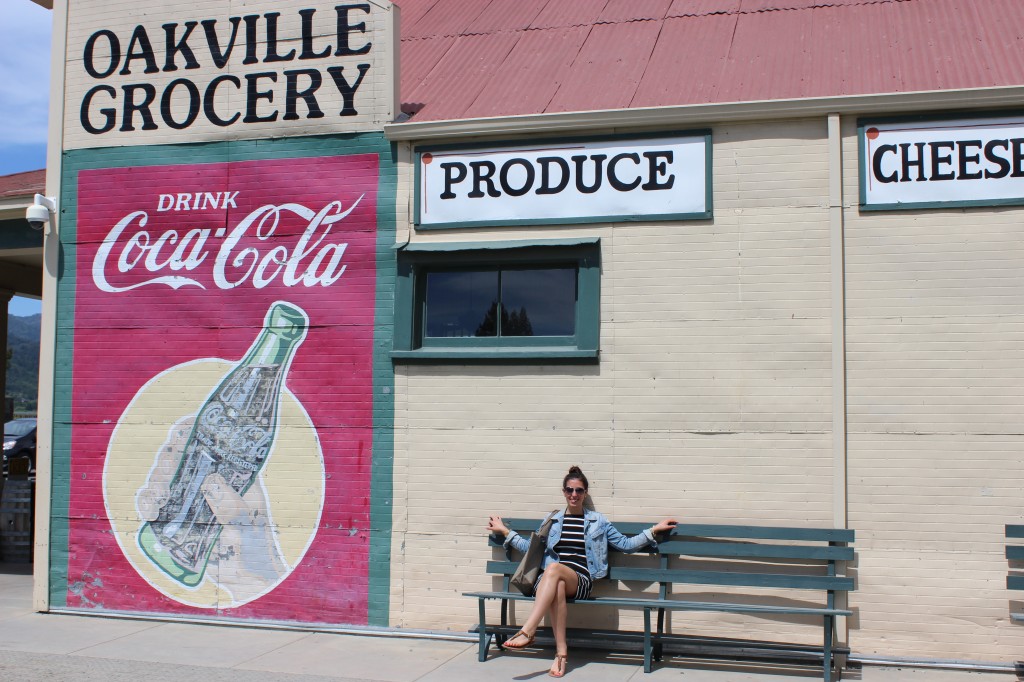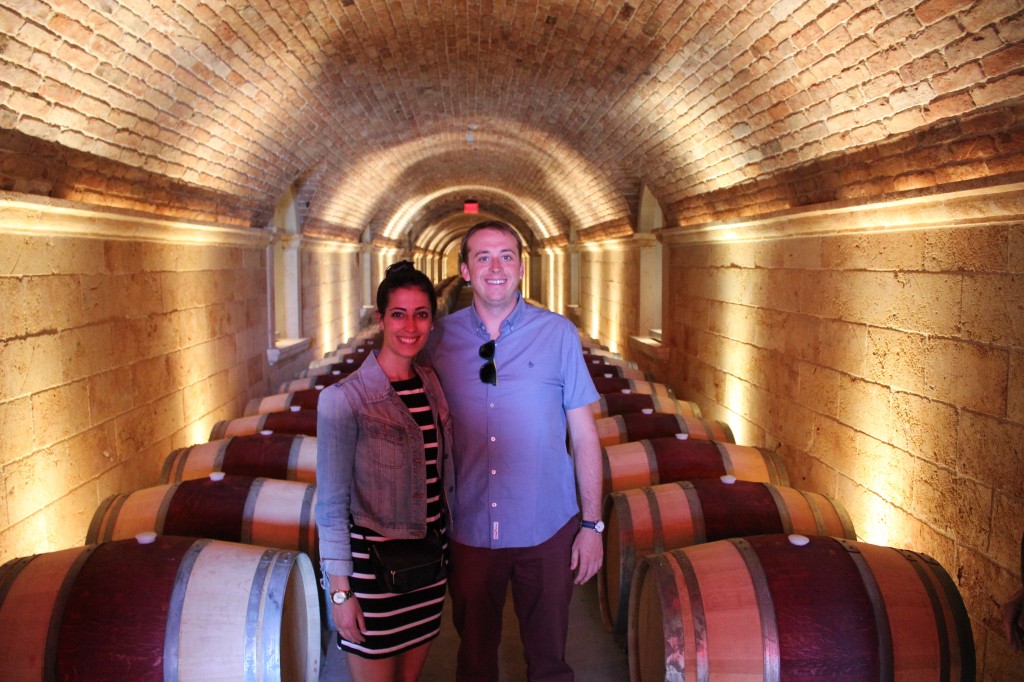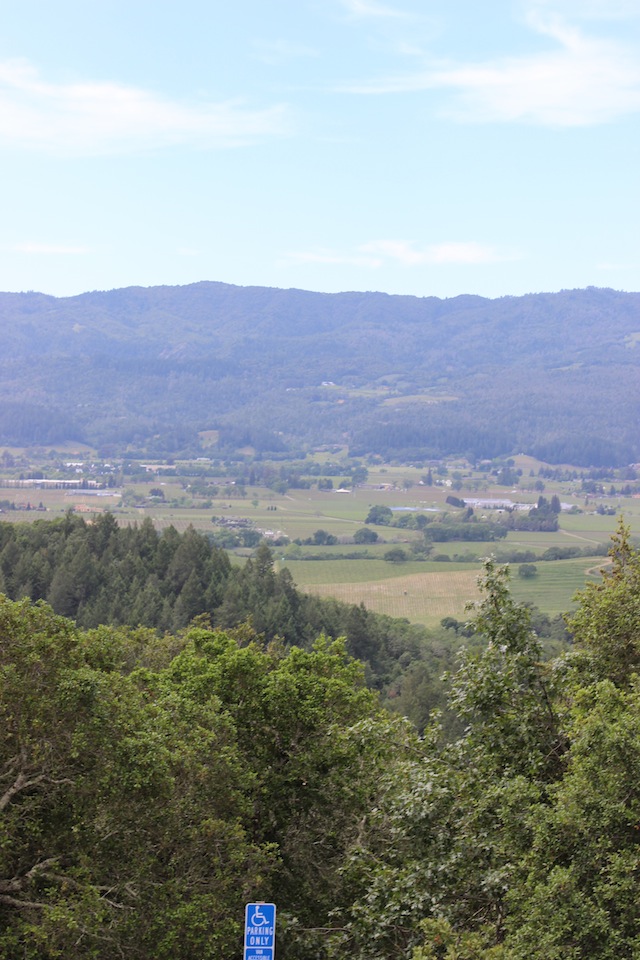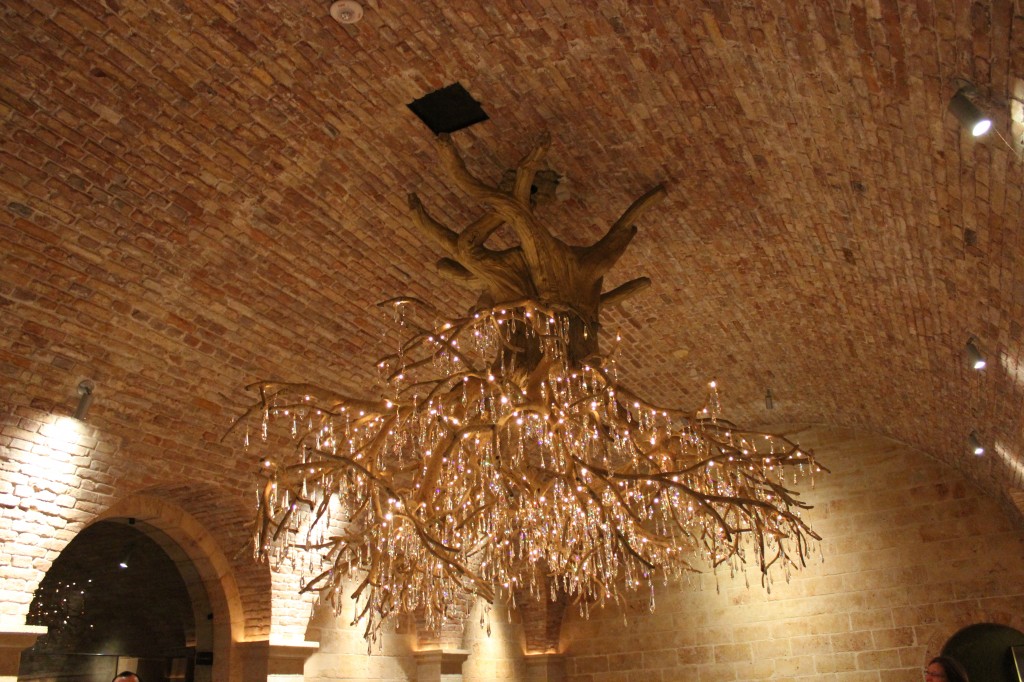 That evening Lance took us to dinner at Ciccio's, the most adorable little Italian restaurant steps from his house. The restaurant is housed in a building that was once an Italian grocery store in the early 1900s, which was right up my alley! We indulged in red wine, handcrafted cocktails, clams, fish, spaghetti aglio e olio, and tiramisu. Everything was fresh, local and delicious and served as a fabulous farewell meal from the great state of California!
Thanks for reading about our west coast adventures, I will be back next week with some fresh recipes hot off the press 🙂