Chicken thighs: love 'em or hate 'em, they trump chicken breasts for me ANY day of the week. That's why I want to share my most favorite way to cook them. All you need is a really great cast iron pan, some oil, salt, pepper, and your favorite herbs.
Oh, and the bread is optional but if you decide to include it you must dip it in the chicken juices. There's really nothing like the flavor that the chicken provides once it's been seared, roasted, and loved. Grab the recipe below!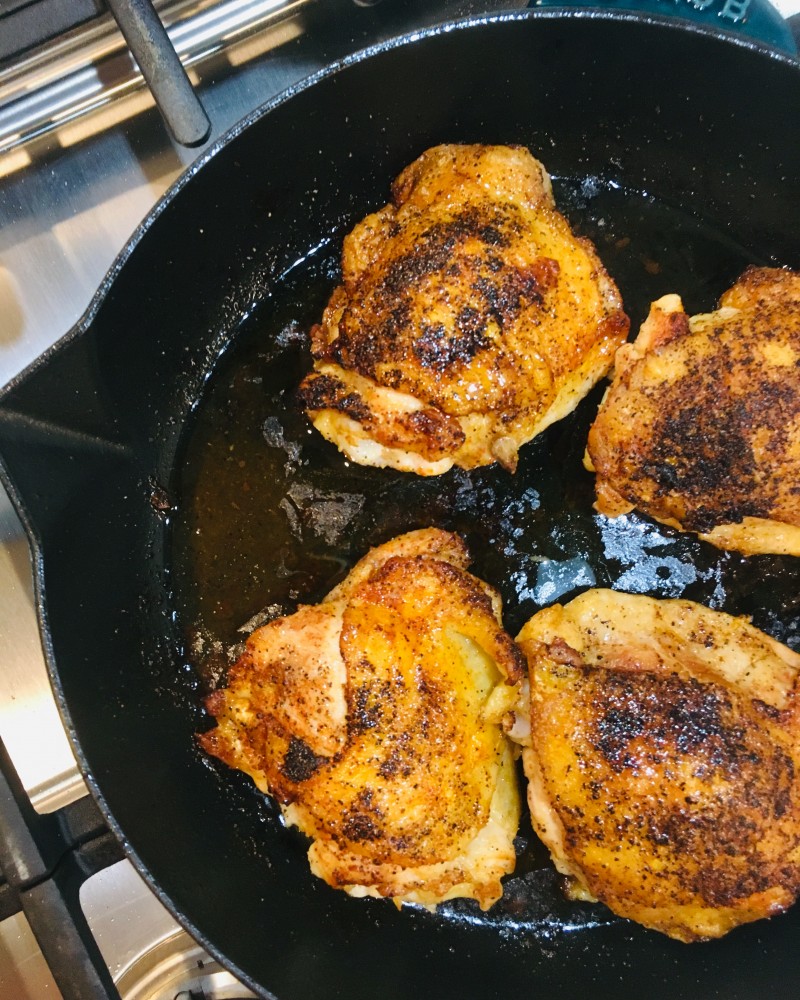 The Best Pan Seared Chicken Thighs
Author:
Keys to the Cucina
Ingredients
4 chicken thighs, patted dry
1 tsp salt
½ tsp pepper
½ tsp garlic
½ tsp parsley
1 Tbs extra virgin olive oil
Instructions
Preheat the oven to 350.
Pat the chicken dry with paper towels.
Season both sides generously with the salt, pepper, garlic, and parsley.
Heat up a cast iron pan on high with the olive oil. Once it starts to smoke, turn it down to medium-high.
Add the chicken skin side down and cook for 5 minutes. Flip over and place in the oven for 15-20 minutes or until the juices run clear.