Salmon is something I absolutely love eating. I love it so much that I usually go for this preparation, but the other night I wanted to try something new. Steaming salmon is going to be my new go-to because it stayed so so moist throughout the cooking process and was such a game changer!
Bryan picked up a gorgeous, wild-caught filet of salmon for me at the SW Fish Market and I let my imagination go. Cannellini beans are a mainstay in my pantry and they should be in yours too (you can make this and this with them), so I threw in a can of those. I also had my beloved cherry tomatoes on hand so I halved them long ways and brought them to the party too!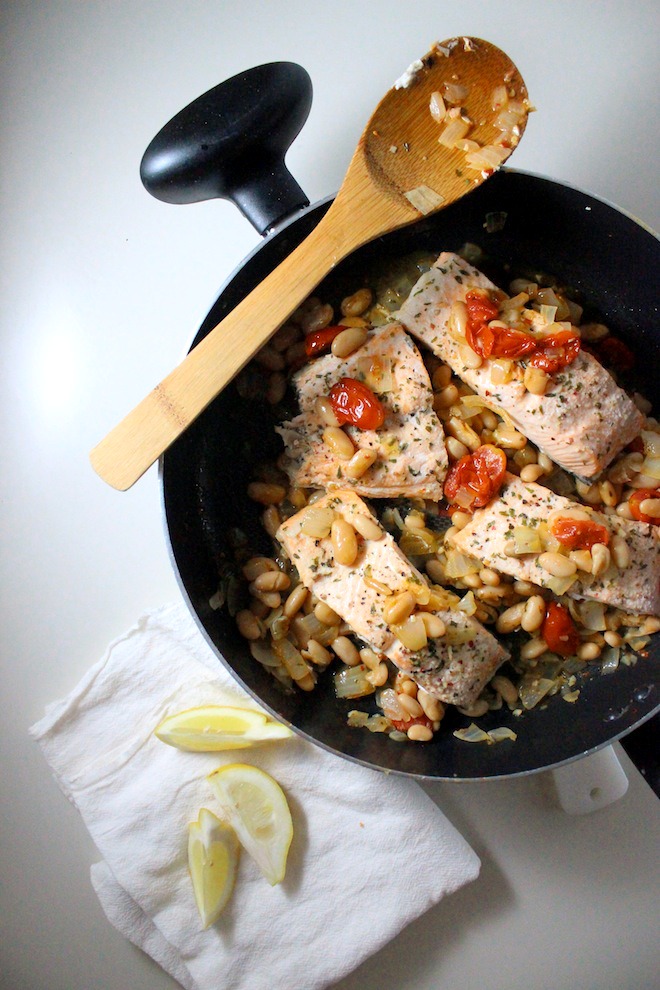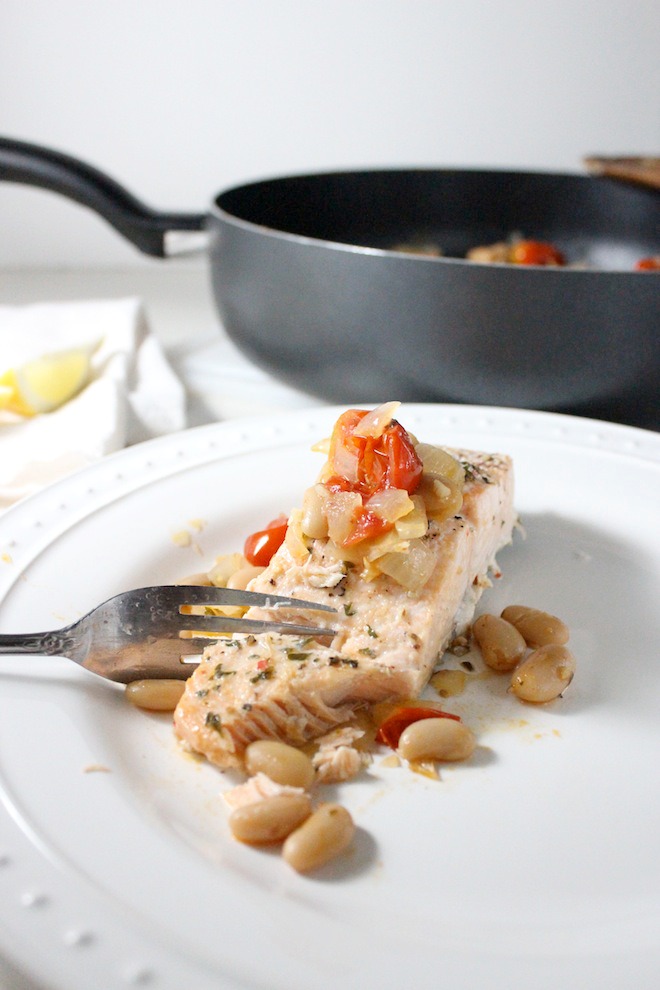 Steamed Salmon with Cannellini Beans and Tomatoes
Author:
Keys to the Cucina
Ingredients
4 4oz pieces wild-caught salmon
2 tbs extra virgin olive oil
1 medium onion, chopped
2 garlic cloves, minced
1 can cannellini beans
15 cherry tomatoes, halved
1 tsp salt
½ tsp pepper
½ c white wine
¼ c vegetable broth
1 lemon segment
Instructions
In a large saute pan, combine evoo, onions and garlic. Cook for 3 minutes on medium heat, stirring constantly. Add in the beans, tomatoes and season with salt and pepper. Cook for an additional 3 minutes.
Deglaze the pan with white wine and cook for 2 minutes, stirring constantly.
On a separate surface, drizzle salmon with evoo and a sprinkling of salt, pepper, garlic powder and parsley.
Nestle the salmon on top of the cannellini bean mixture and cover and cook for 10 minutes on medium low.
Once cooked through, finish with the vegetable broth and a fresh squeeze of lemon and serve immediately.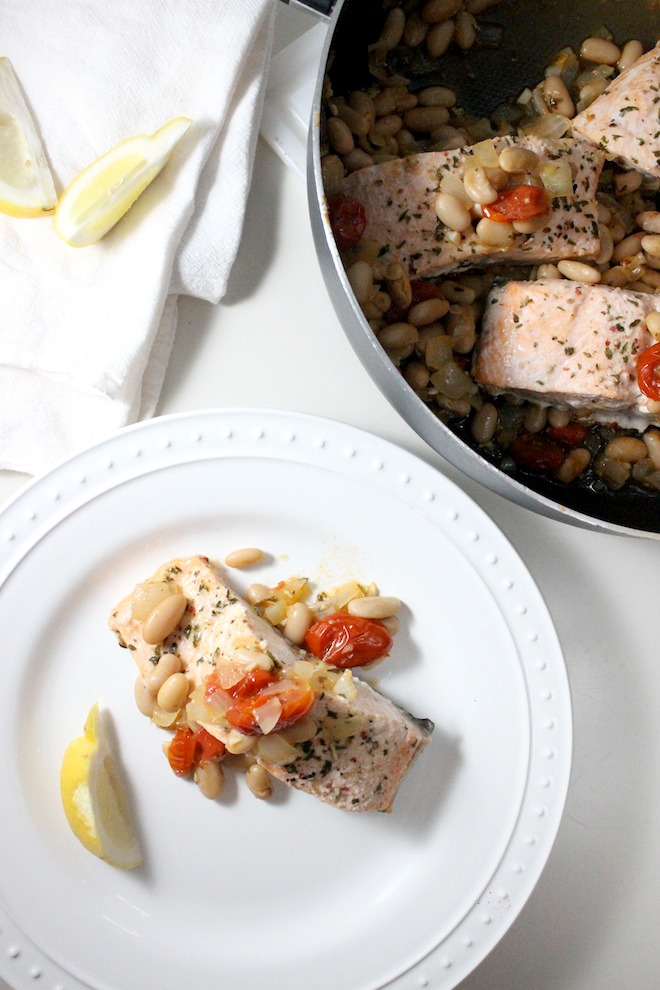 This would be a fabulous dish to make for a small dinner party while sipping on some crisp white wine since it only takes one pot and 30 minutes. The fresh lemon is the cherry on top so don't forget to spritz the dish with it and put a little on the side for an additional bright citrusy note!
Per usual, I am late to the party with what songs are "hot" right now. So, apologies for the delayed reaction but this song is so catchy and I listened to it multiple times on my beach weekend so I just had to post it today. Enjoy!
---
This parmesan risotto would pair fabulously with your salmon…