In this series, you'll meet local entrepreneurs and learn about how they built their ideas into a business. I consider myself a very curious person and I'm always intrigued when I meet people who are are following their passions and I hope that you will be too.
I met with Stephanie Williams, the founder of
Oh-Mazing Granola
, on a steamy hot day at Union Kitchen Grocery in Shaw. I felt it was fitting to meet her there as UKG is the first place I came across her perfectly sweet nut-free granola. As we were getting acquainted we realized we had many things in common from coming from musical families to both working for meal delivery companies. Galley is my current gig and long before Stephanie launched her granola she had her own prepared meal delivery service.
Granola came at an opportune time as she was looking to remain self-employed but simplify things and launch her own product. Her daughter also had a nut allergy so she was inspired to create a nut-free, wheat-free, 
and 
soy-free granola product that allergy sufferers could enjoy. As most food companies start, Stephanie tested her granola on friends and family until she found a recipe that stuck and in November 2015, Oh-Mazing Granola was born.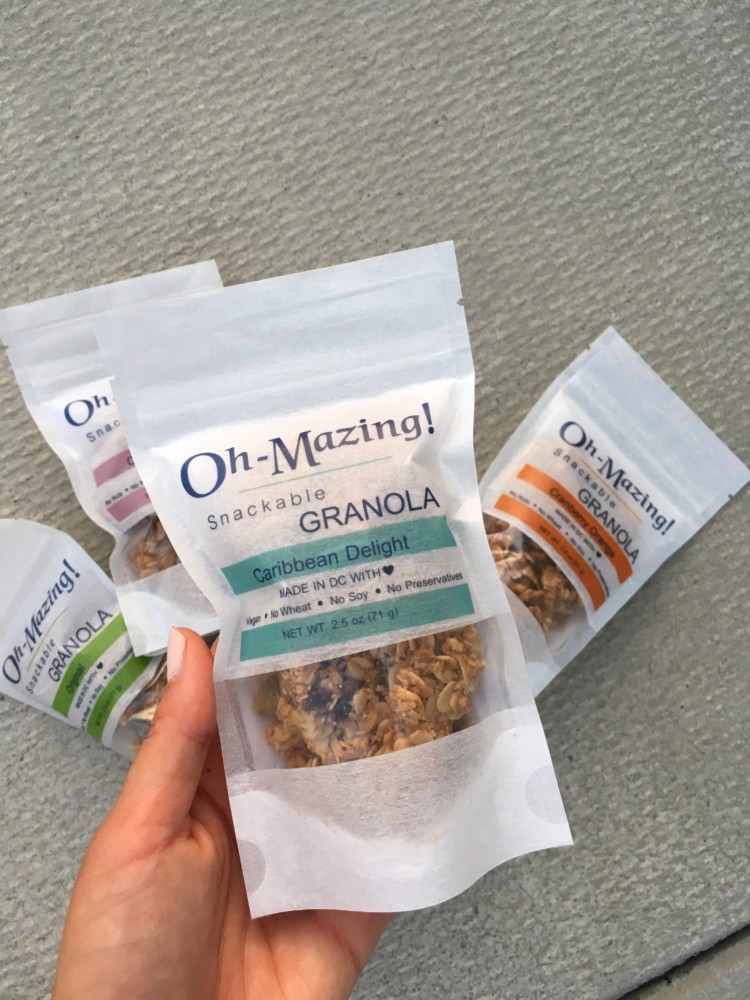 Stephanie found a mentor, Keith Johnson, who she randomly met at Wegman's after her daughter sampled some of his delicious sweet potato pie that he sold in the store. He doled out advice about launching on a consumer packaged goods company and that's when things started to take shape. To put her dream into motion, she raised some money from friends and family and became a member of Union Kitchen, a membership-based commercial kitchen space in NE DC.
The finishing piece was the Mission to Market team, which is comprised of two ex-Whole Foods buyers. They armed her with a rock solid pitch so that she would be able to get her products featured in local stores right away. Here's a
list
of stores where you can purchase her granola.
Stephanie finds inspiration for her granola flavors through her kids and family recipes. Her most recent flavor, Caribbean Delight, pays homage to her background (her family is from Trinidad and Tobago), and her grandfather's sweet bread. She tells me it tastes like a sweeter version of raisin bread with coconut added to it.
Speaking of family, Stephanie's mother was in and out of the hospital while she grew up so she spent a majority of her childhood worrying and focusing on the negative. That experience shaped Stephanie's mission and ultimate goal for the company; she wants to inspire a social movement and encourage people focus on the positive and to make "oh-mazing" moments every day.
Learn a little more about Stephanie below and feel free to shoot me a message here if you have any suggestions on what local company I should feature next!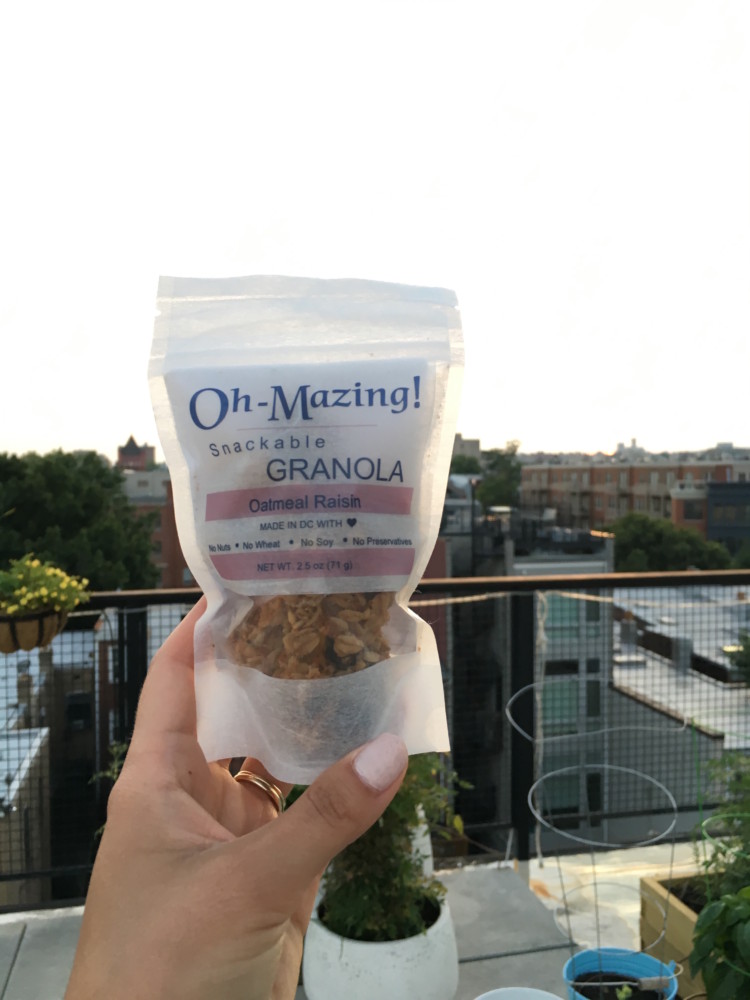 What is your favorite DC monument? The Washington Monument.
Coffee or tea? Coffee.
Sweet or salty? Salty.
Beach or mountains? Beach.