I've talked about how the smell of peppers cooking in the oven evokes memories of my Great Aunt Connie's famous Italian cooking, and this recipe is no exception. Stuffed peppers are the perfect vehicle to convey delicious combinations of meat, veggies, and rice into your mouth. I also love how they make for great leftovers and can be an entire meal in well, a pepper. Chicken sausage keeps these lean and the quinoa adds a punch of protein that makes one pepper super filling.
If you're not a quinoa fan, feel free to swap it out for orzo or brown rice. I recommend enjoying these with some roasted vegetables or a small side salad. Check out this delicious salad options here and here.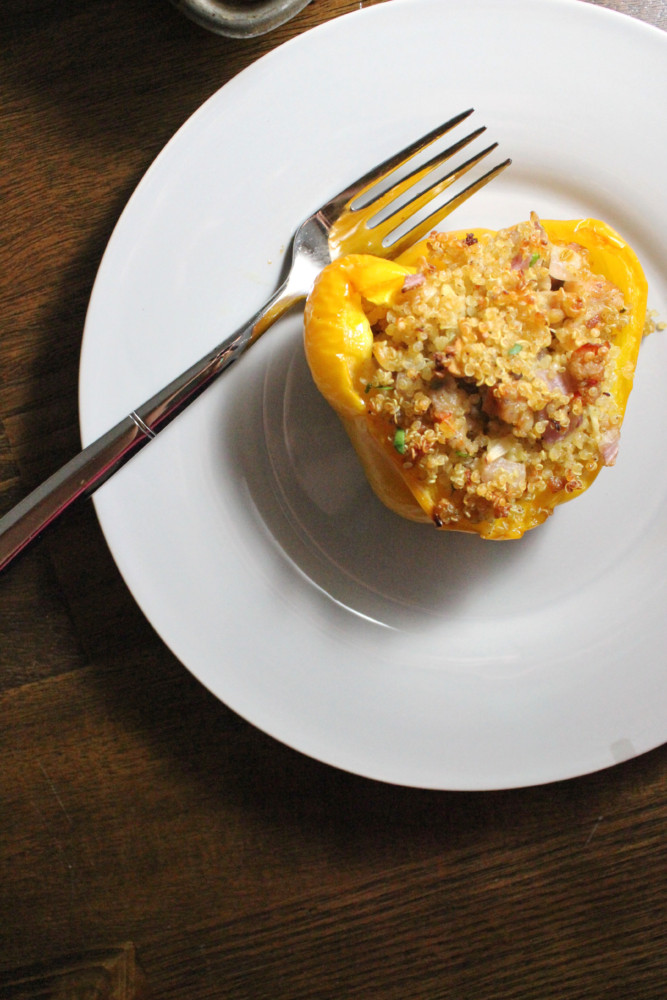 Stuffed Peppers with Chicken Sausage and Quinoa
Author:
Keys to the Cucina
Ingredients
2 peppers, halved
2 chicken sausages, removed from casings
2 Tbs extra virgin olive oil
¼ red onion, chopped
2 garlic cloves, minced
½ c cooked quinoa
1 tsp salt
½ tsp pepper
½ tsp garlic powder
¼ tsp cayenne pepper
Juice from ½ lemon
Instructions
Preheat oven to 350.
In a large saute pan on medium heat, cook the chicken sausage, crumbling with a wooden spoon as it cooks. Cook for 7 minutes or until browned.
Remove the sausage from the pan and set aside in a bowl. Leave the drippings in the pan.
Heat the olive oil on medium low. Throw in the onions and cook until translucent, about 5 minutes. Add in the garlic and cook for another 3 minutes.
Toss in the sausage and cooked quinoa. Season with the salt, pepper, garlic powder, and cayenne and toss to fully incorporate.
Finish with a squeeze of lemon and stuff the peppers with the quinoa mixture.
Cook for 40 minutes until the peppers are tender.
Enjoy with a side salad.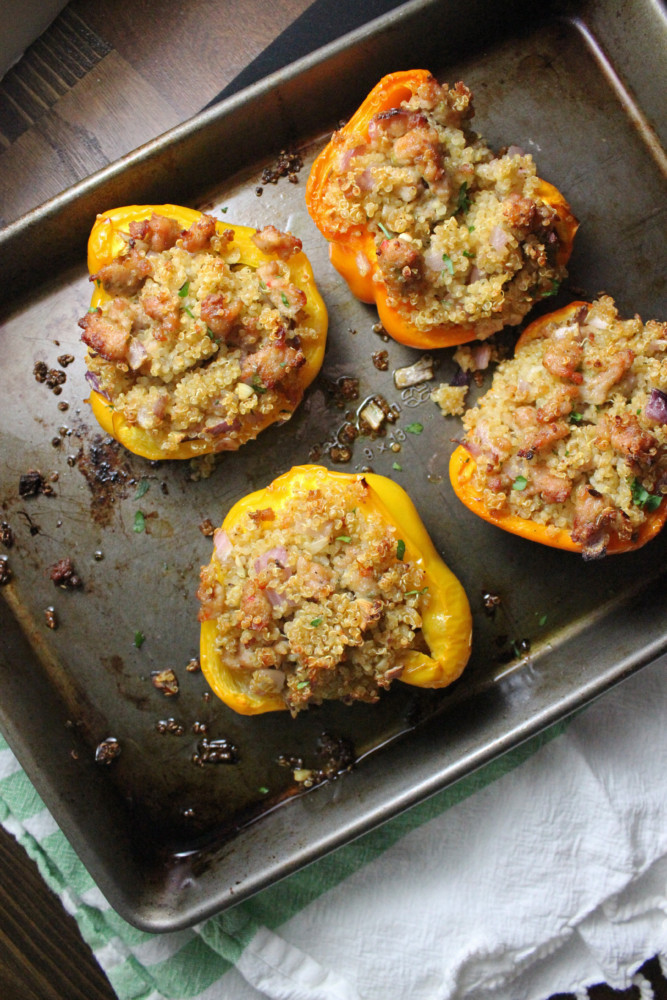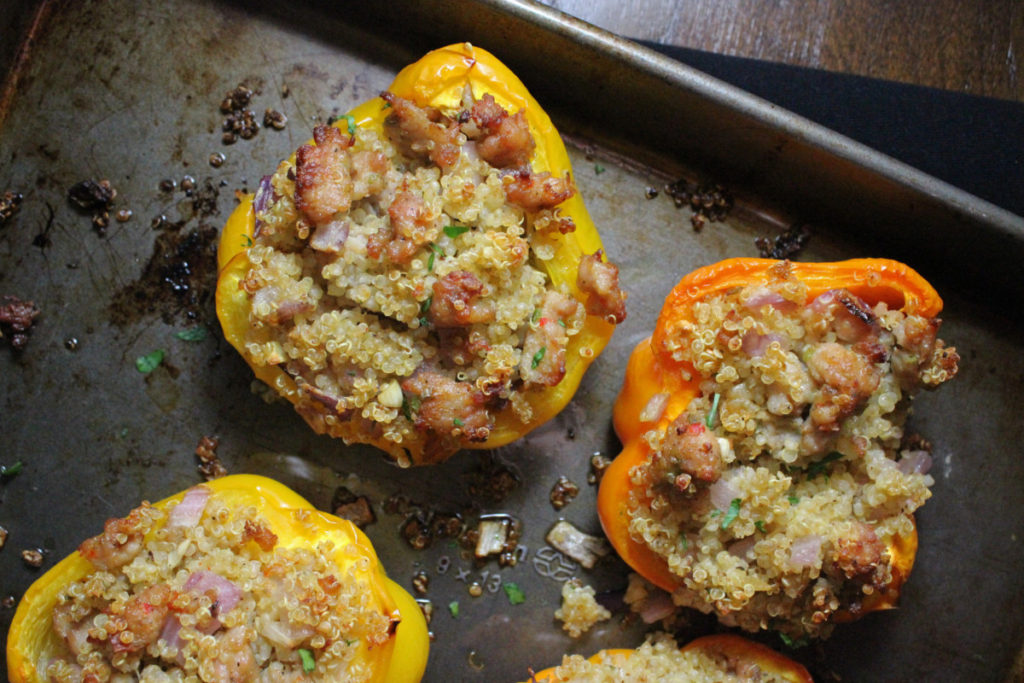 Tim McGraw sings this song and it's all over the radio. The lyrics are a guide on how to treat people in life which I love. This version is by Lori McKenna, the original songwriter, and I really love the rawness of it.