There has never been a better time to debut a simple and refreshing cocktail with you guys as I sit here late night, with my windows open and the sounds of summer traveling into my apartment.
Strawberry season is heating up and I couldn't be happier. I always have them on hand for my oatmeal and smoothies and for the occasional cocktail too. Muddling them with the basil is key as it releases the natural juices and makes for a perfect match. Oh and because I feel like everyone around me is getting pregnant, feel free to skip the vodka and make it a little "mocktail" spritzer. Enjoy!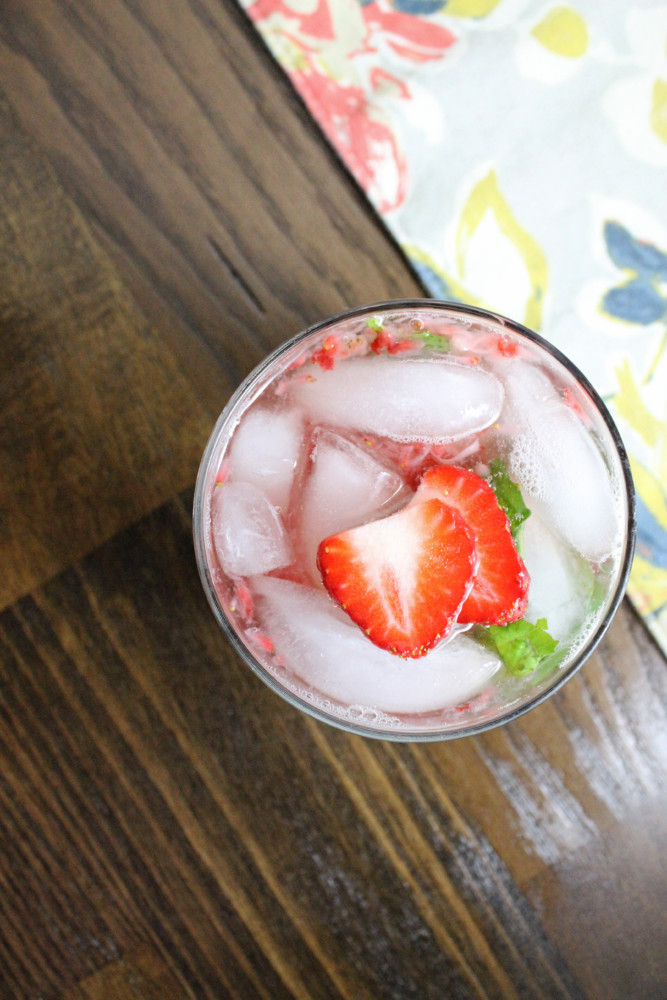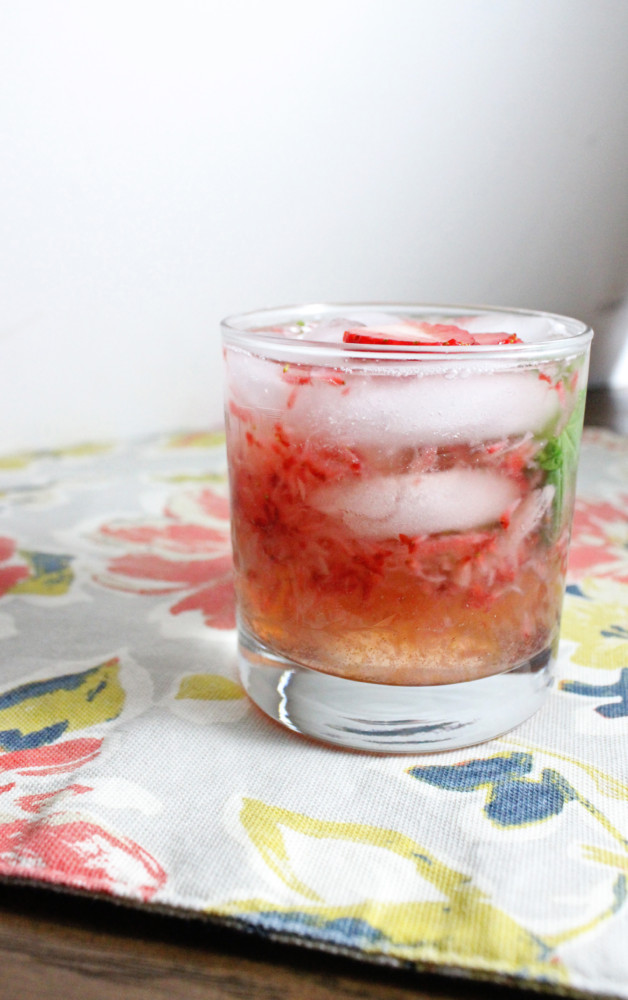 Strawberry Basil Spritzer
Ingredients
2 strawberries
4 basil leaves
1 tsp agave nectar
1 oz vodka
1 handful of ice
2-3 splashes lemon lime seltzer
Instructions
Muddle strawberries, basil and agave.
Add in the vodka and ice and shake.
Transfer to low ball glass and top with seltzer.
Enjoy!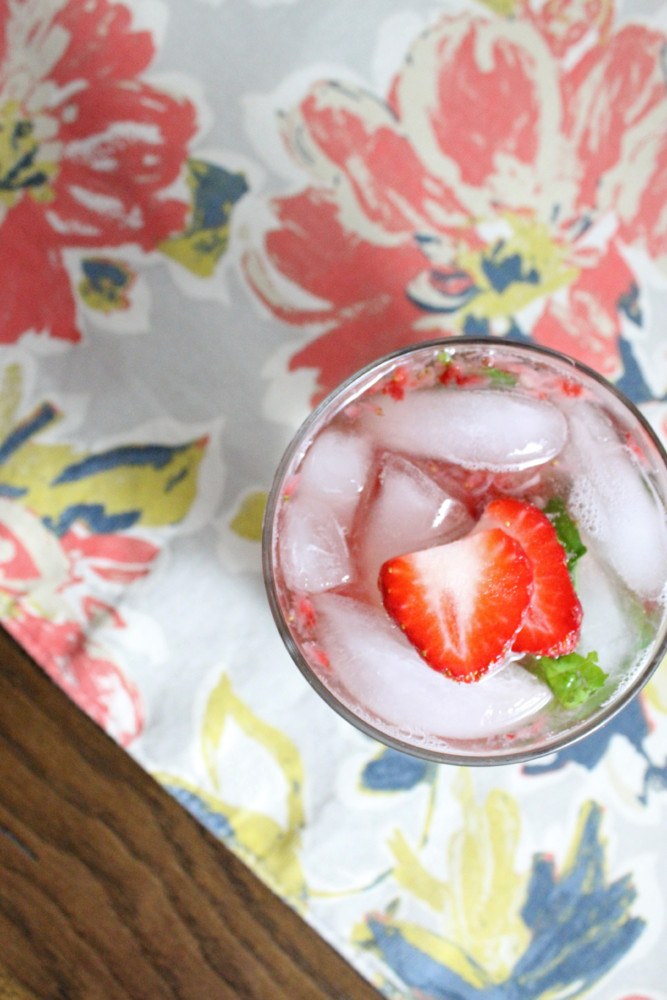 Summer sounds and summer clothes? Listen to this new guy I discovered last week.