I am so excited to promote Mrs. G's Jellies in this post today paired with a classic baked brie. Cindy from Mrs. G's so kindly sent me her handcrafted pepper jellies and the moment I opened up the package I knew I was going to make this appetizer. I also want to point out that Cindy connected with me via Instagram and she has made a couple of my recipes too so I'm really excited by that. Do me a flavor and check out her site, her stuff is legit and would make great holiday gifts as well!
I also can't write about this recipe without giving props to my sister Ashley who started throwing pepper jelly on her brie and cheese platters years ago. She's one cool chick soo I really think you should try it out too. You could even spread it on toast, mix it with cream cheese for a spicy dip or ya know, make this 10 minute appetizer 🙂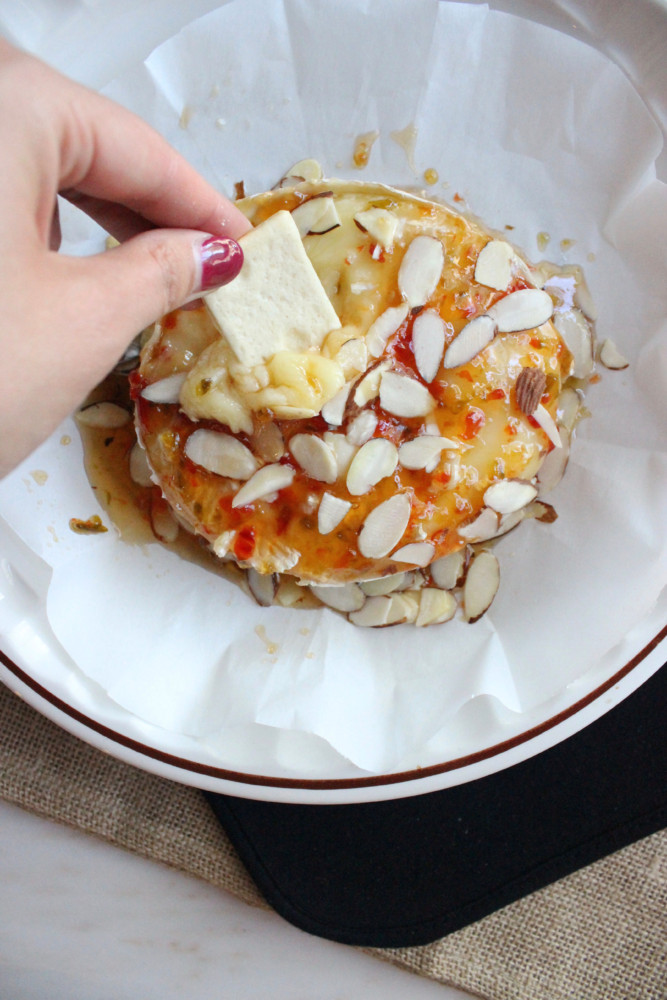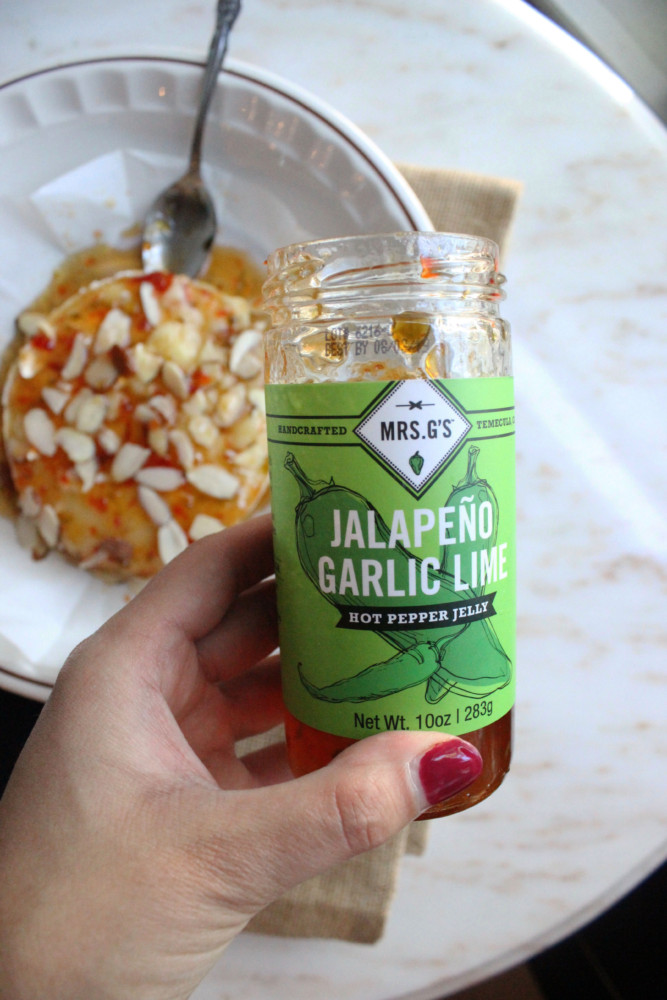 Baked Brie with Jalapeno Garlic Lime Pepper Jelly
Author:
Keys to the Cucina
Ingredients
1 8 oz. wheel brie cheese
2 Tbs Mrs. G's Pepper Jelly
1 handful sliced almonds
1 box of your favorite crackers (I love Carr's Whole Wheat Crackers)
Instructions
Preheat the oven to 375.
Carefully trim the the top of rind of the brie to expose the creamy cheese.
Spread on the pepper jelly and bake on a pie plate for 10 minutes until it becomes bubbly.
Garnish with a handful of sliced almonds and enjoy with crostini or your favorite crackers.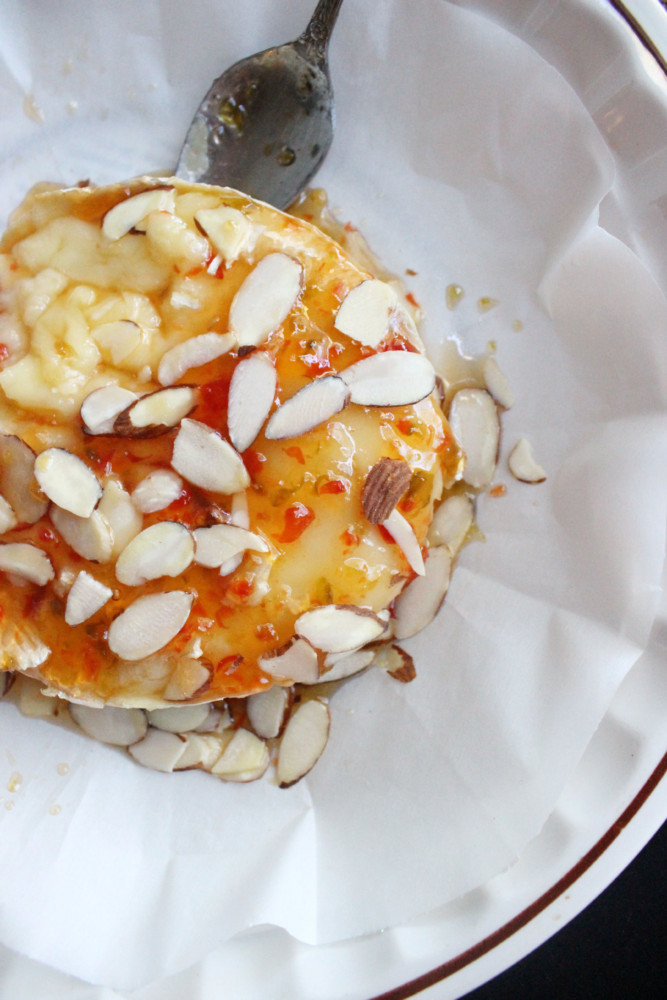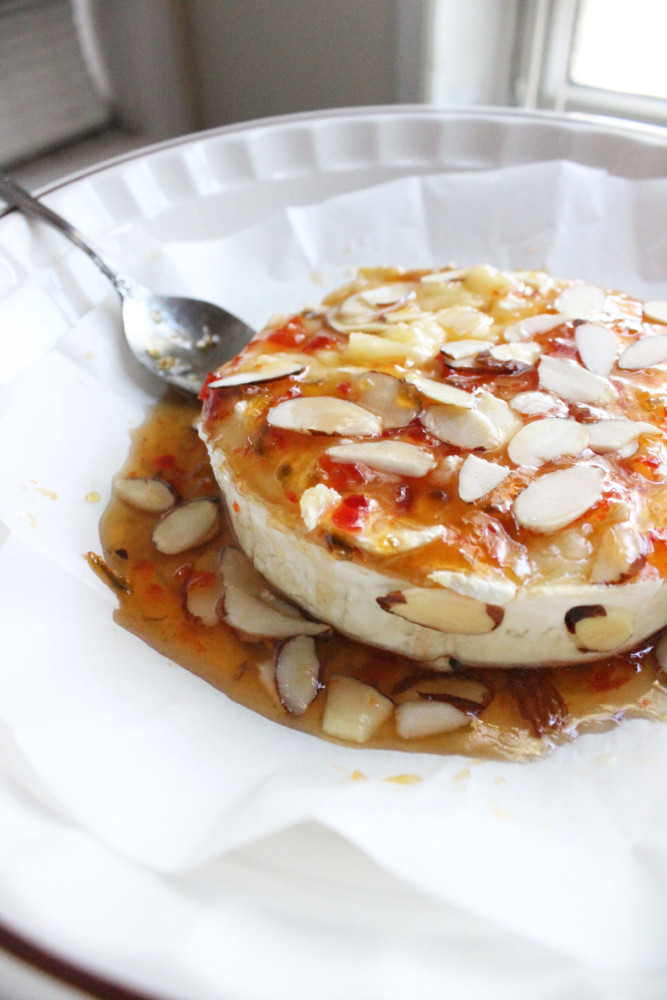 I've been blasting this one on repeat all week and makes me yearn for carefree teenage summers when all I had to do was work and cruise around at night chasing boys I liked. Ahh those were the days.