Four days ago I completed my first night of Culinary Techniques 101 at L'Academie de Cuisine. I have been anticipating this class for so long that it felt like a miracle once the six month course finally arrived. I vacillated over taking the course but after shadowing one class last fall and soaking in the four hour class last week, I could not be more confident that this is the direction for me and I am motivated by how much there really is to learn.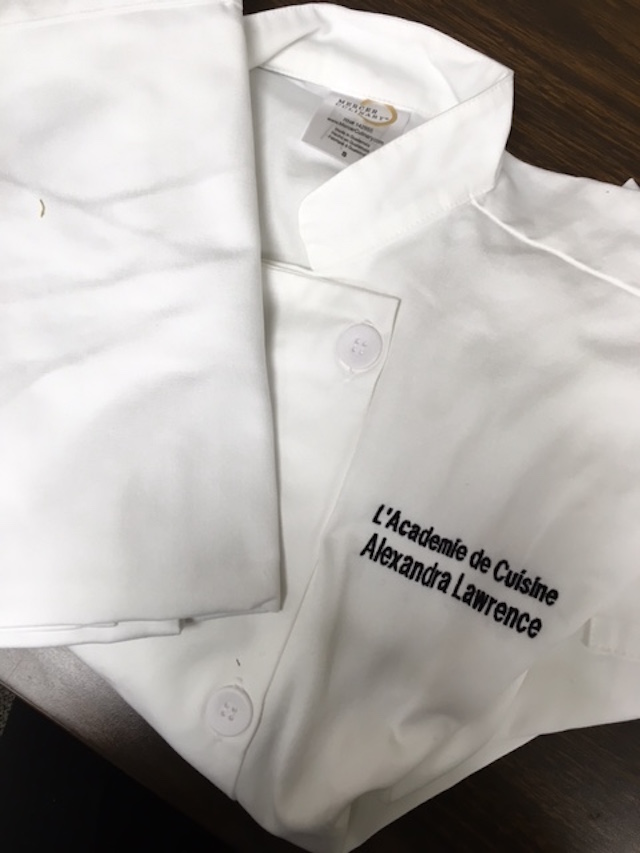 I've talked a lot about learning how to cook from my mom and my nana, but it feels good to get into the "why" behind cooking. Chef Brian described cooking as a soulful thing, and when he said, "Cook for others with others," the quote resonated with me because the best of part of cooking is sharing it with the ones you love.
The first class taught us basic knife skills, kitchen sanitization, how to make homemade chicken stock (spoiler: you'll never go back to the box stuff), how to discern the flavors of sweet, sour, bitter, and salty and so much more.
The phrase, "Nails down, knuckles forward" replayed in my head all through the lecture and speaks to the basics of using a knife properly. You want the knife to glide against your knuckles with your fingers down and out of the way to ensure your safety.  I also feel this phrase is a good example of all the nuggets of information I will be tucking away in my brain throughout the next twenty weeks.
Subscribe to my email list here for a weekly culinary class update! Next week we will put our chicken stock to the test and make soup!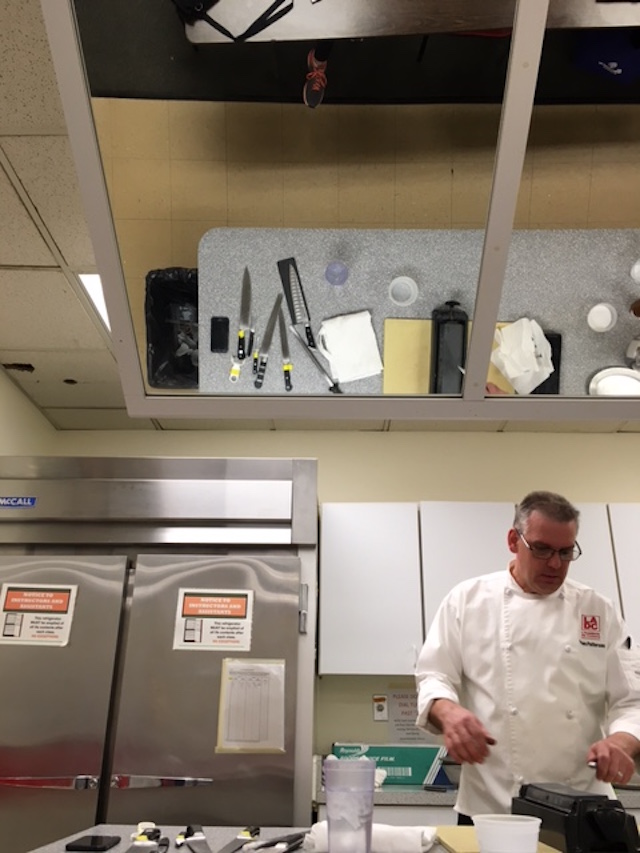 ---
Sign up and subscribe HERE to Keys to the Cucina and receive notifications when a new post goes live!