This is what I like to call a detox kind of meal, one that I would make the week after a very indulgent weekend. I don't follow a particular diet, but my "everything in moderation routine" hinges upon eating healthy throughout the work week, letting myself indulge a little more on the weekends (hello gin martinis!), and resetting the next week with cleaner eats.
This cabbage wrap (you can substitute butter lettuce for a lighter wrap) is so satisfying, and roasting the chickpeas and mushrooms first is the key to getting a deep flavor. I want to note that shiitake mushrooms have a super woodsy flavor and roasting them accentuates this, so feel free to substitute crimini mushrooms for a more mild note. Once all the veggies are nice and roasty toasty, scoop them into individual pieces of cabbage and top with my homemade lemon tahini dressing and voila, a filling and protein packed vegetarian meal awaits! Grab the recipe below!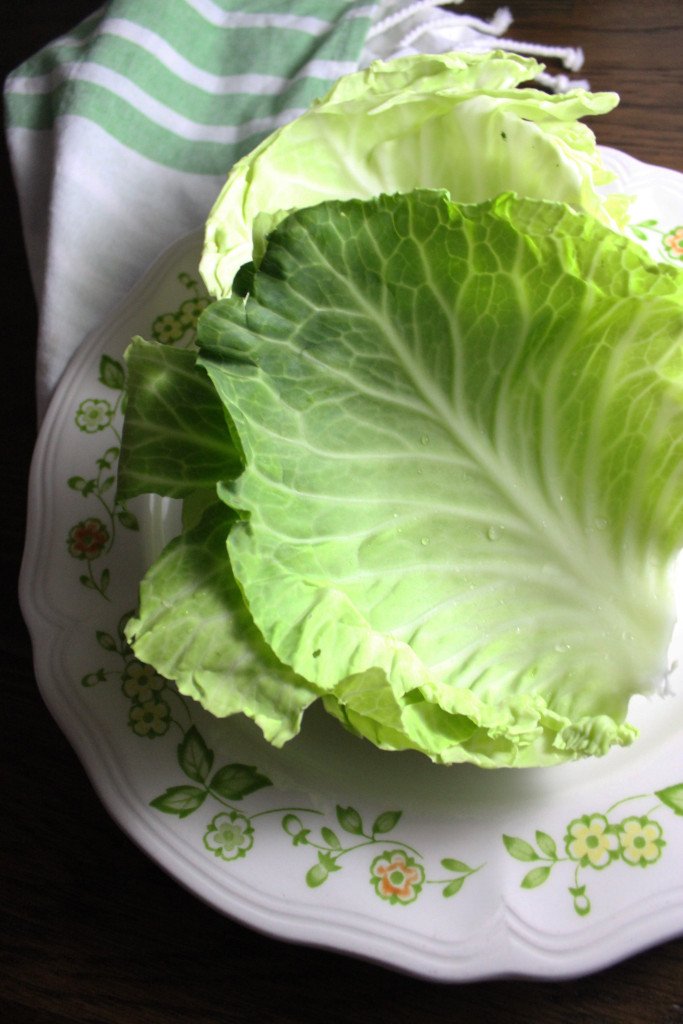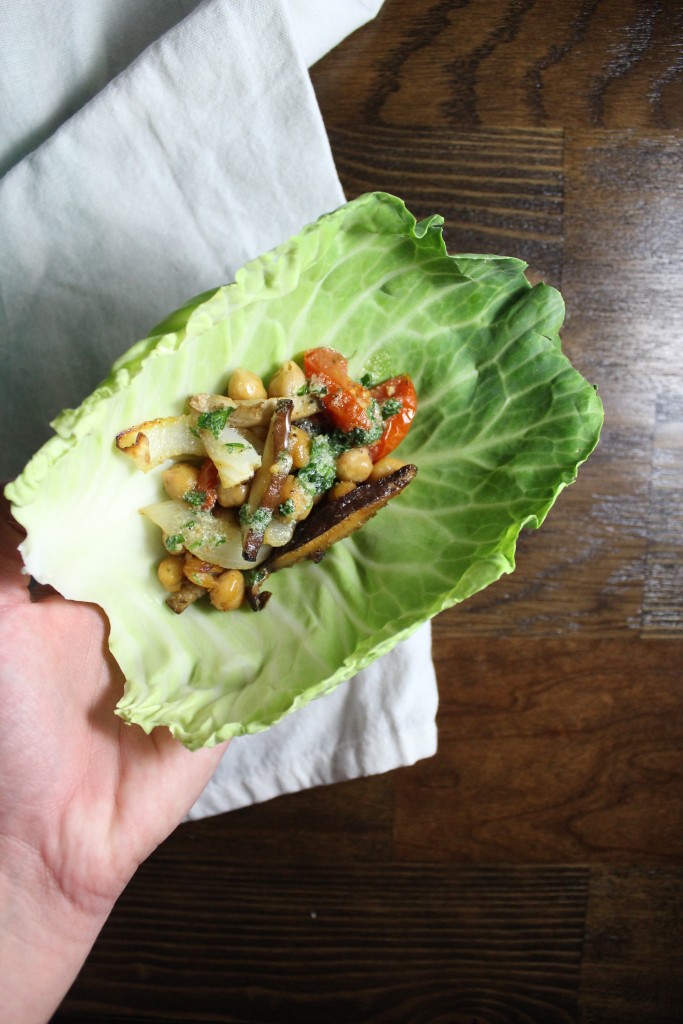 Cabbage Wraps with Roasted Chickpeas and Shitake Mushrooms
Author:
Keys to the Cucina
Ingredients
1 can chickpeas, drained and rinsed
1 c shiitake mushrooms
12 cherry tomatoes, halved
½ yellow onion, sliced
1 Tbs extra virgin olive oil
1 tsp salt
1 tsp pepper
1 tsp oregano
¼ tsp cayenne pepper
¼ tsp garlic powder
1 head green cabbage, leaves seperated


1 tsp tahini paste
1 tsp lemon juice
⅛ tsp minced garlic
3 Tbs chopped parsley
½ c extra virgin olive oil
Instructions
Preheat oven to 400.
In a large mixing bowl, combine the chickpeas, mushrooms, tomatoes and onion. Drizzle with evoo and mix. Sprinkle the salt, pepper, oregano, cayenne and garlic powder over the veggies and toss gently.
Spread in an even layer on a large sheet pan and roast for 30 minutes.
While the veggies are roasting, whisk together the tahini paste and lemon juice until combined. Add in the garlic, parsley and drizzle in the evoo slowly. Mix together and set aside.
To assemble the wraps, place two tablespoons of the chickpea mixture in each cabbage wrap and drizzle with the lemon tahini dressing.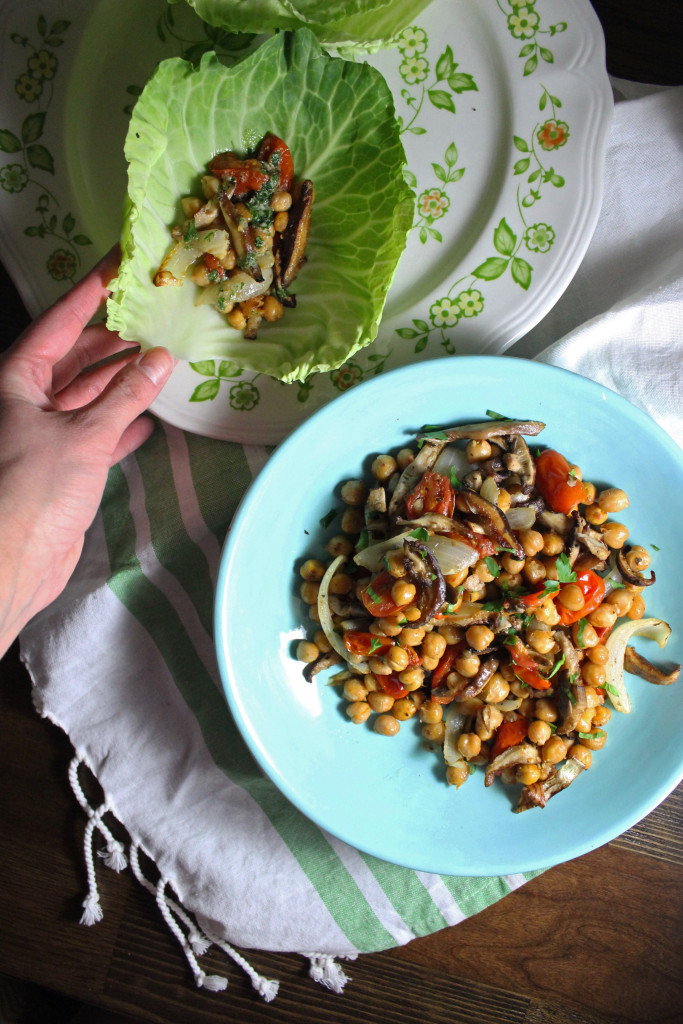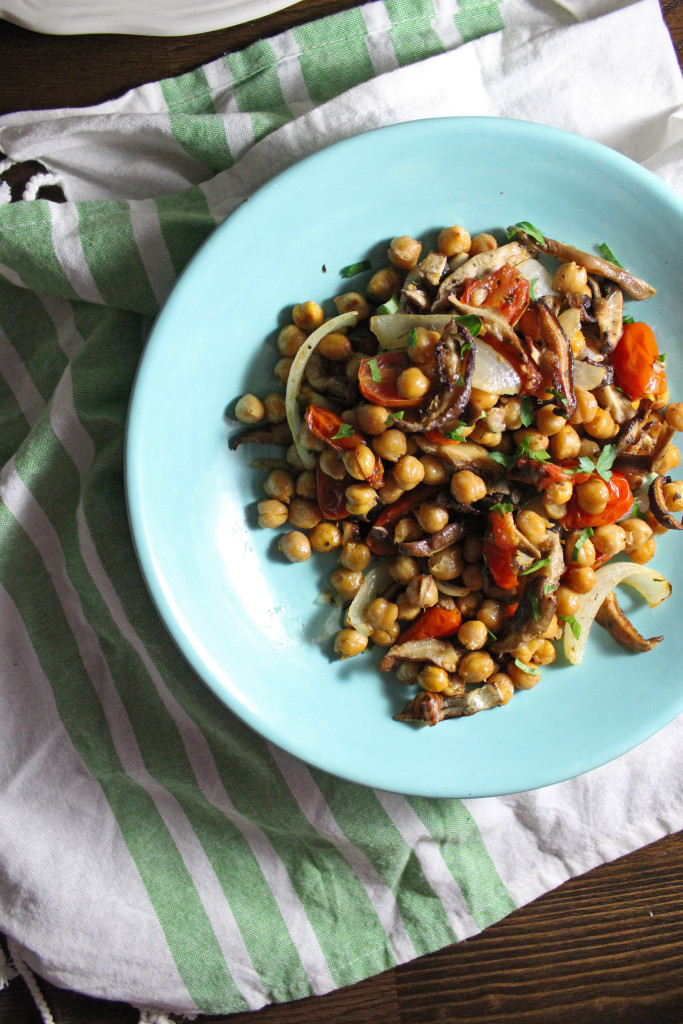 I love the way the guitar intro sets the tone for this whole song, and the folky vibe is right up my alley too!
---
Sign up and subscribe HERE to Keys to the Cucina and receive notifications when a new post goes live!