Banana? Bacon? That's right, and you can thank winter snow storm Jonas for the creation of these bad boys. You see, Bryan bought me the very last bunch of bananas left at the grocery store and they just looked weird from the moment they got in our house. They were super green but also had lots of brown spots, something I'd never seen before. I ate two of them once they started to ripen up but I just had to reserve the other three for these muffins, they were askin' for it!
So basically these banana muffins with bacon are the stuff that dreams are made of. Call me crazy for dumping crunchy salty bacon right into the batter, but I promise you will love it. Oh and the honey that my banana bread typically calls for? Maple syrup shows up to the party and makes these muffins taste like all of your favorite breakfast flavors. Scoop up the recipe below and make 'em this weekend!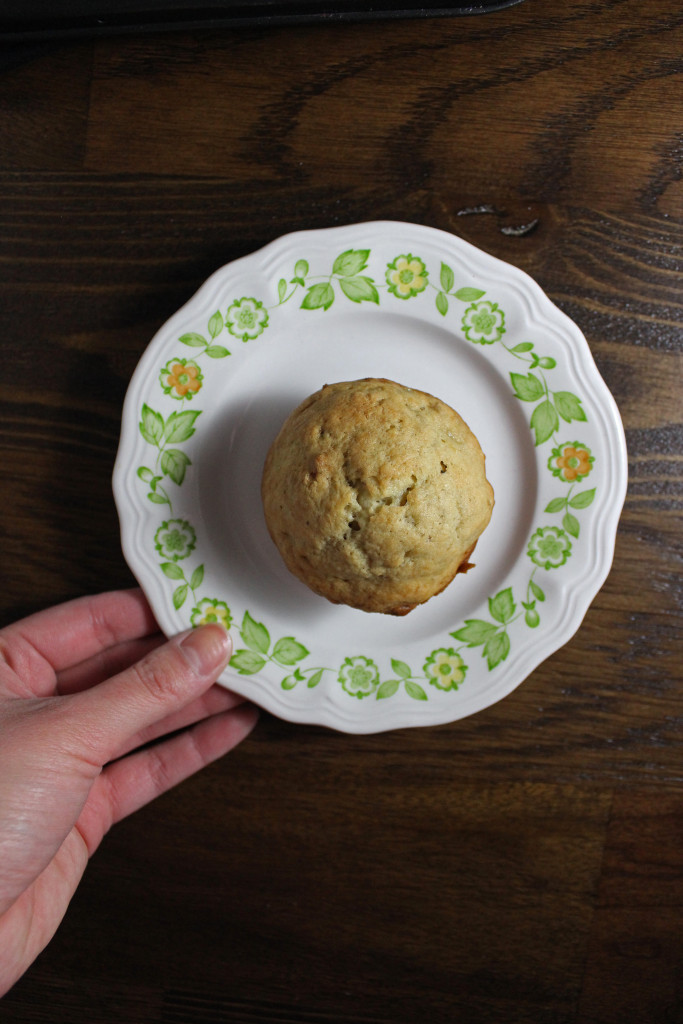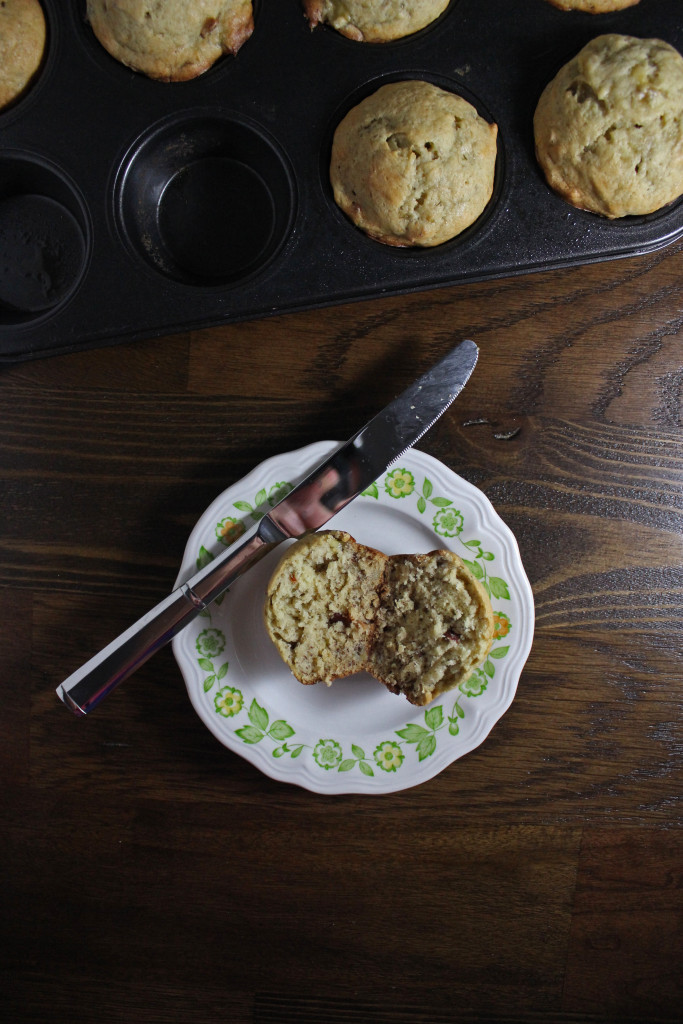 Banana Bread Muffins with Bacon
Ingredients
2 c flour
½ tsp salt
½ tsp baking soda
½ c butter at room temperature
½ c sugar
4 Tbs pure maple syrup
2 eggs
3 bananas, smashed with a fork
2 pieces of cooked bacon
Instructions
Preheat oven to 350.
In a medium sized bowl, combine the flour, salt and baking soda. Stir gently to incorporate.
In a large bowl, cream the butter and sugar together until thoroughly mixed. Toss in the maple syrup and continue to mix.
Add in one egg, mix until incorporated then add in the flour mixture about ½ a cup at a time. Alternate the flour mixture with the second egg and mix until combined.
Gently fold in the smashed bananas and crumbled bacon pieces.
Cook the muffins for 20-25 minutes or until golden brown and a toothpick comes out clean.
Enjoy warm with a drizzle of maple syrup.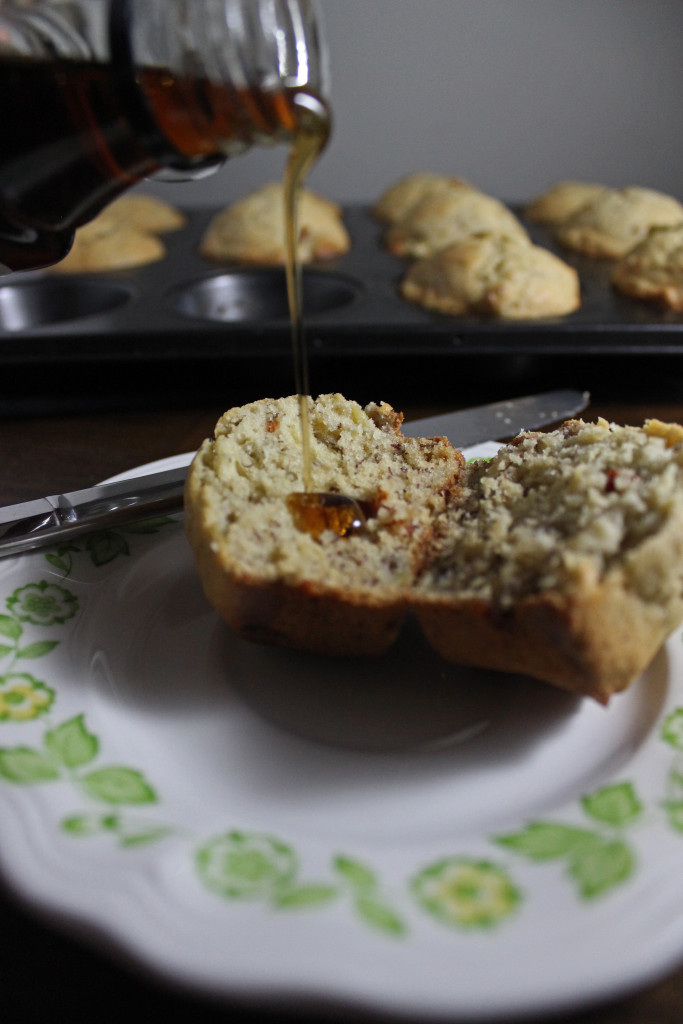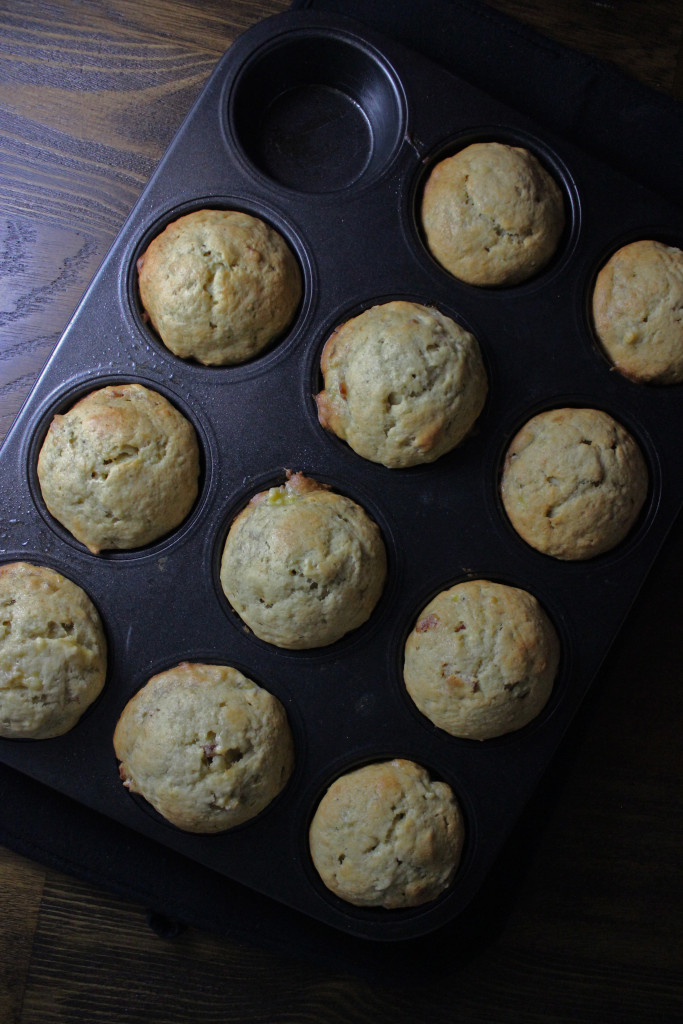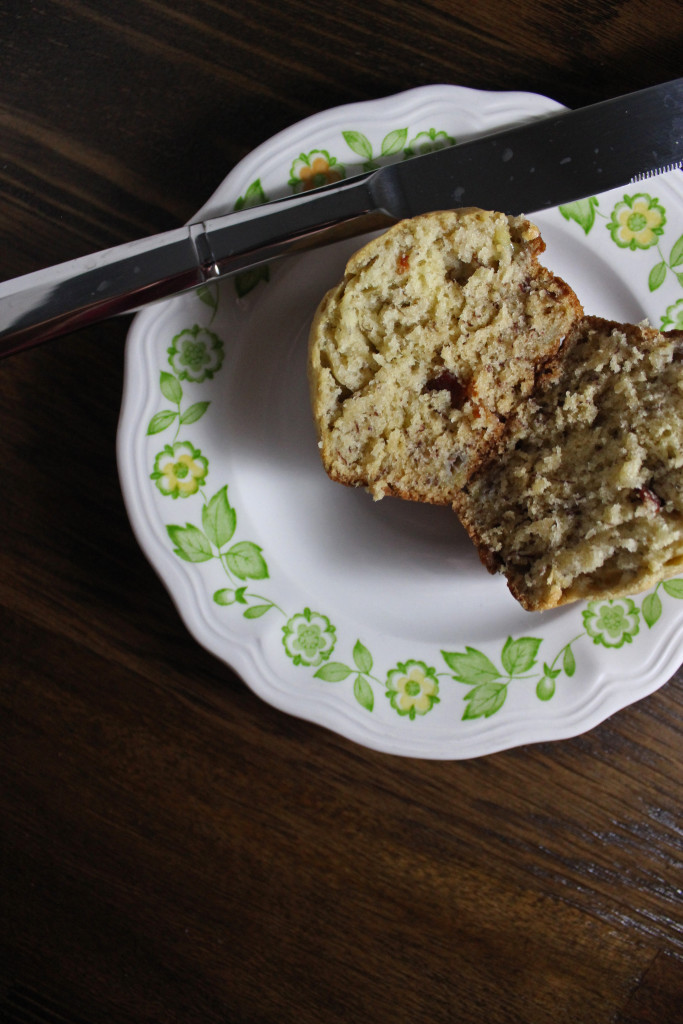 This song is perfect for a cozy and lazy weekend morning while you make these muffins…
---
Sign up and subscribe HERE to Keys to the Cucina and receive notifications when a new post goes live!