From time to time I'll have my Mom text me a picture of old recipes she has at the house. A couple weeks ago, when I saw that I had a couple of bananas getting a little too ripe to eat, I hit her up for this standby recipe for banana bread. It can be found in a book entitled "Quick Breads," and couldn't be easier to make. As I've said before, I am not much into baking. All those precise measurements take too much time and I also find it hard to put my own flair on baked goods since I don't have much experience. But, because this recipe is so easy I decided to give it a whirl so that my family and I had some sweet and chocolatey banana bread when we woke up on Thanksgiving day.
The original recipe does not call for chocolate chips, but if you have some chips lying around, how could you not add some in? I also hit up Trader Joe's to stock up on nuts, so I threw in some chopped pecans too. My sister Brooke hates nuts in her sweets, but since she was with her husband's family for Thanksgiving, I knew the rest of my family would love this addition! Next up came dried fruit, but I'm not into dried fruits baked in goodies, so I added a teaspoon of freshly grated orange zest to brighten up each and every bite. This is the perfect banana bread and would be a lovely treat to enjoy on Christmas morning, or one that you could put into mini loaf pans and give away as gifts. It's a win/win, so stop reading, break out those  brown overripe bananas and make this recipe!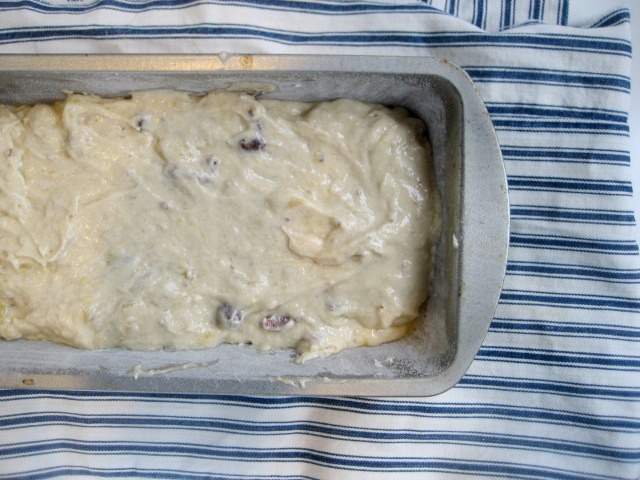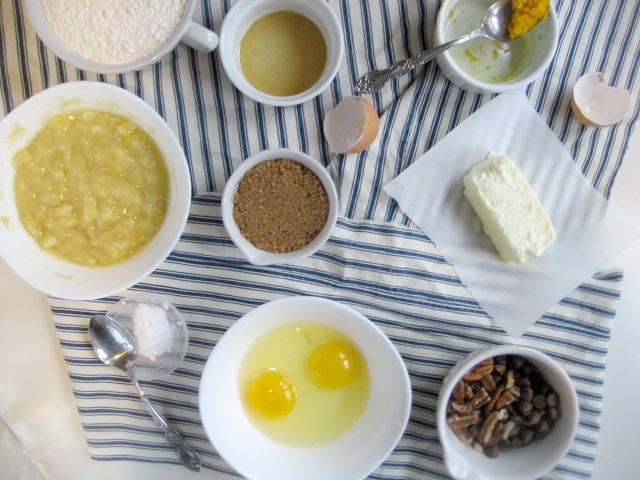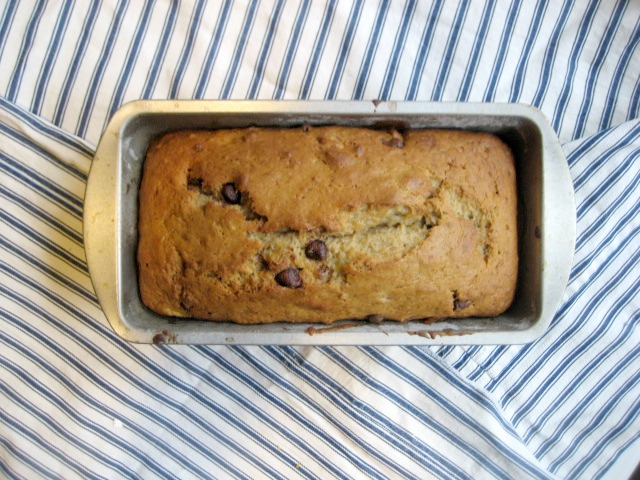 Banana Bread with Pecans and Chocolate Chips
Author:
Keys to the Cucina
Ingredients
2 c flour
½ tsp salt
½ tsp baking soda
½ c butter
½ c brown sugar
2 tbs honey
2 eggs
2 bananas, smashed with a fork
1 tsp orange zest
½ c pecans
½ chocolate chips
Instructions
Preheat oven to 350.
In one bowl, combine the flour, salt, and baking soda.
In another bowl, cream together the butter and brown sugar.
Add the honey and then the eggs, but alternate adding each egg with the flour mixture.
Once incorporated, add in the smashed bananas and orange zest.
Fold in the pecans and chocolate chips by hand.
Pop it in a greased and floured loaf pan and bake for one hour, or until toothpick comes out clean.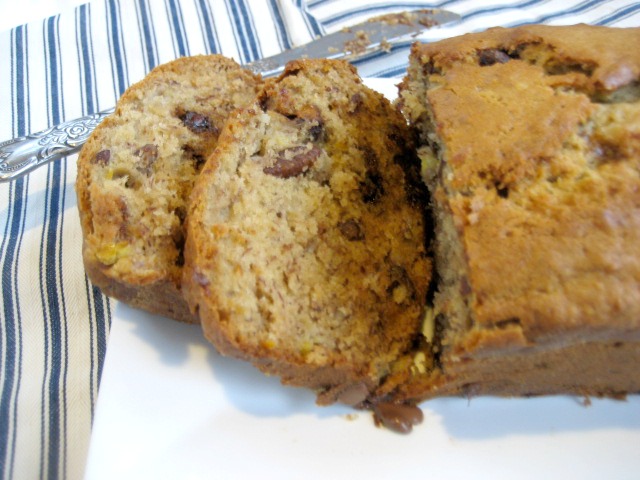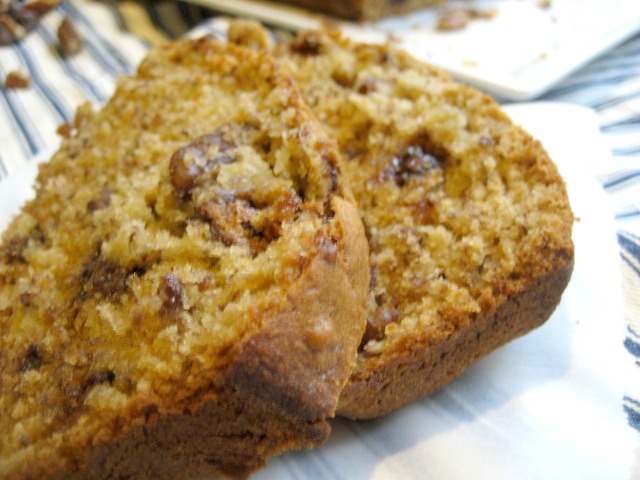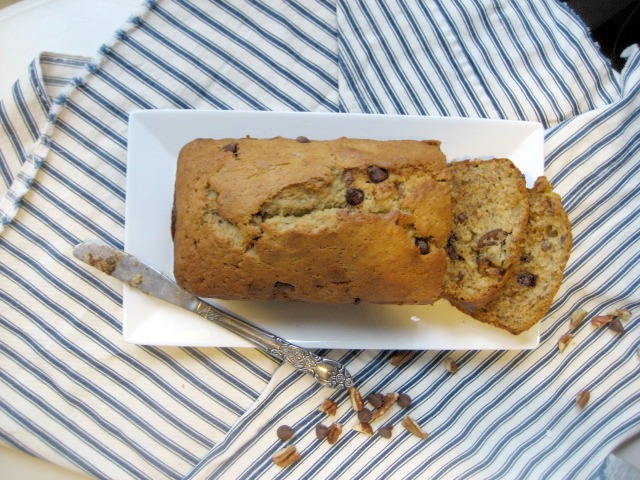 I have pretty much been listening to "Last Christmas" by WHAM! constantly for the past week. I'm not sure why I've gotten so into it this Christmas season, but I know it's going to complement this recipe perfectly. I have fond memories of my Dad singing this song, in a girly George Michael kind of way, and it always makes me laugh. Enjoy!