Wedding favors oh wedding favors. Most of the time they are completely useless, I forget them at the wedding venue, or they're a box of chocolates that will end up melting in my purse the next day. I wasn't too jazzed on giving out favors, but Bryan came to me a few weeks before the wedding with this idea to give out bottles of his favorite wing sauce and I loved it! We had been brainstorming during the whole planning process and knew we wanted something personalized and edible and I've talked many times about Bryan's love of chicken wings, so we settled on mambo sauce from one of his favorite wing places in Georgetown, Wingos.
Mambo Sauce is a DC area kind of thing, and it is a sweet and spicy fried chicken sauce often found in Chinese restaurants in and around the District. It has the consistency of a General Tso's sauce and goes great on anything from fish, to chicken to grilled vegetables. To put the favors together, Bryan and I picked up gallons of the mambo sauce one hot Sunday afternoon and I took to designing our customized label. The memories of filling 120 little bottles on the floor of our 600 square foot apartment will forever be engrained in my mind. Even though it was such a sticky mess all over our floors, I was so happy to see that most of the bottles were gone by the end of the our wedding night, and I've received amazing feedback from our guests who have since used the sauce at home. Safe to say the sauce was a hit!
What is the most memorable favor you've received at a wedding?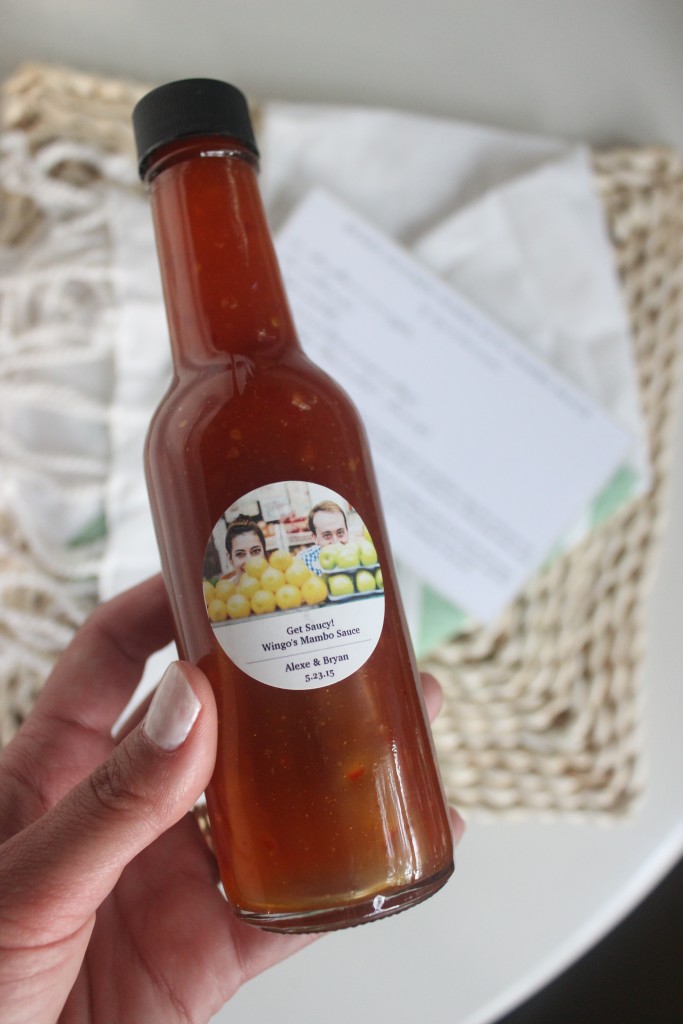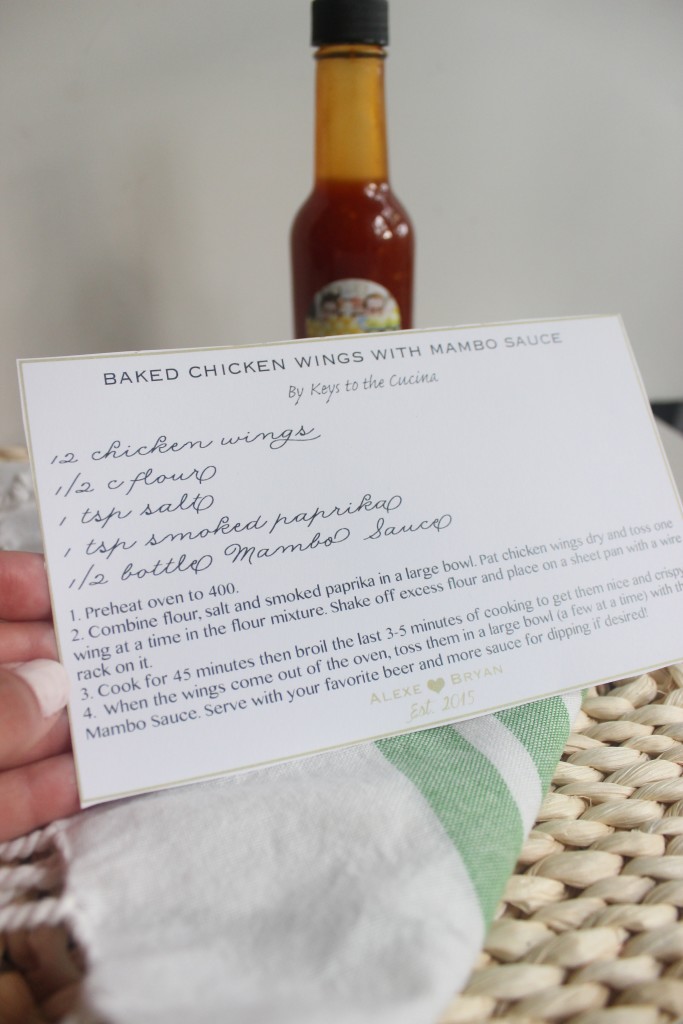 Here's a sneak peek of us on the big day, along with our first dance song below, enjoy! Our photographer was the lovely Kate Triano, check her out here.
---
Sign up and subscribe HERE to Keys to the Cucina and receive notifications when a new post goes live!