Guys, I baked. I know it sounds to good to be true but I did. This time of year is always an indulgent one so I figured I would kick it off with one of my favorite Christmas cookies ever! When I was little, my mom would gather all of the sisters in the kitchen and we'd get to work and make dozens of cookies together. Sugar cookies, acorn cookies, lemon bars, pecan tarts and these goodies, dusted in sweet snow-like powdered sugar always made an appearance.
The dough is basically a shortbread with the addition of crushed pecans. I love the flavor the nuts bring to each bite, and would highly recommend pairing these cookies with your favorite cup of tea!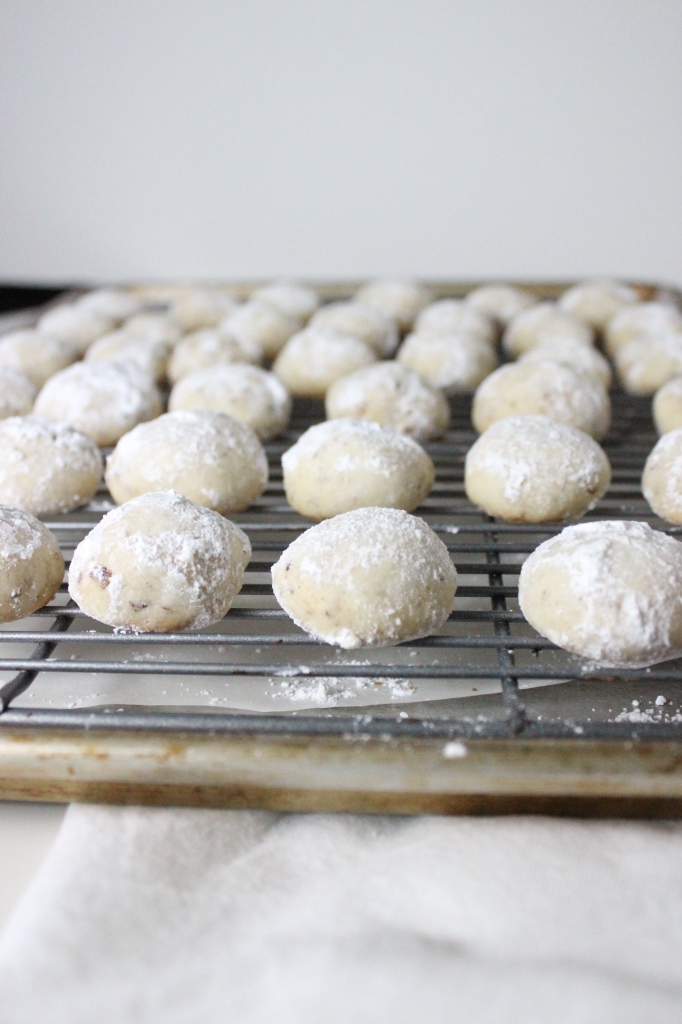 Wedding Cakes
Author:
Keys to the Cucina
Ingredients
1 c butter, softened
1 c confectioners sugar
½ tsp vanilla extract
1¾ c flour
½ c finely chopped pecans
Instructions
In medium bowl with mixer on medium, speed, cream butter and ½ c confectioners sugar until light and fluffy. Add vanilla and flour and continue beating until just mixed. Stir in pecans then cover with plastic wrap and chill in the refrigerator for one hour.
Preheat oven to 350. Shape dough into 1 inch balls and place on cookie sheet. Bake for 15 minutes and let stand on cookie sheet for a couple minutes before transferring them to a cooling rack. Let cool completely then roll in remaining ½ c of confectioners sugar.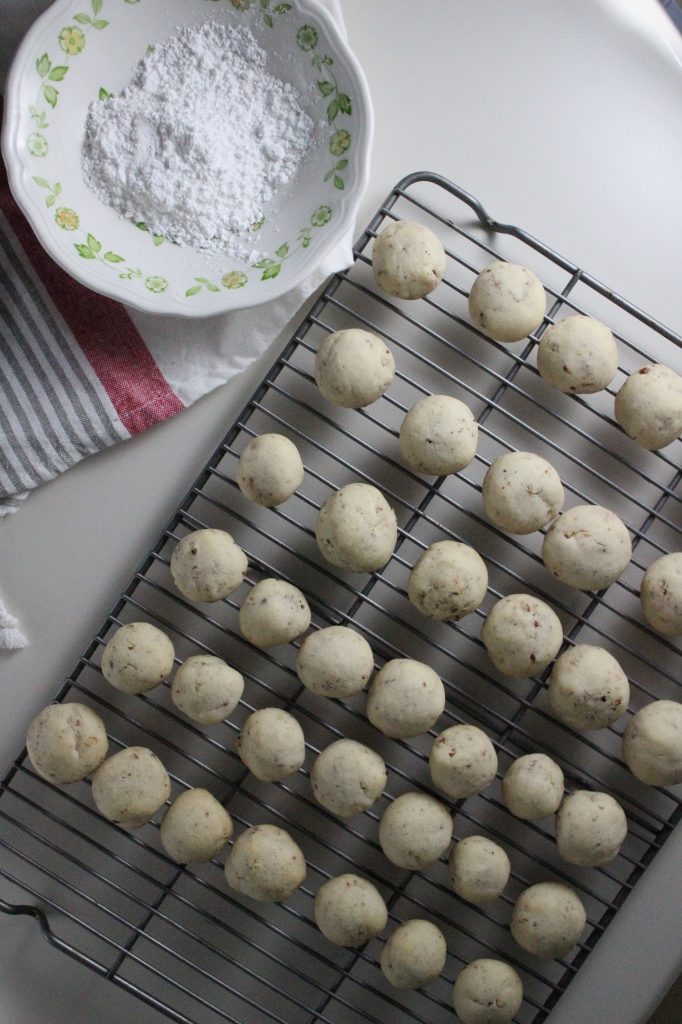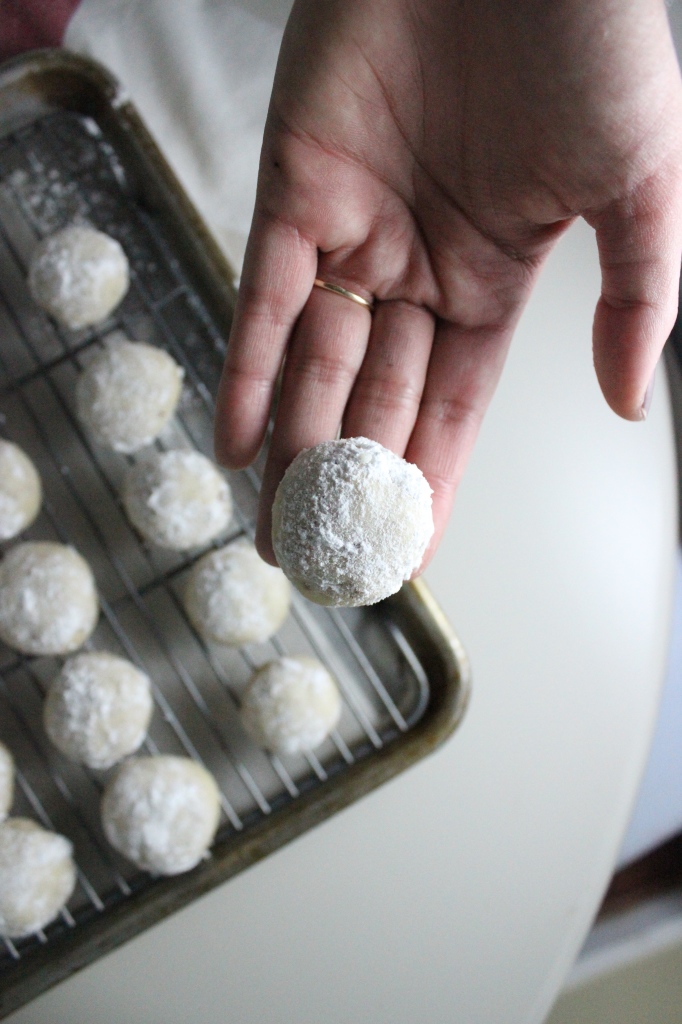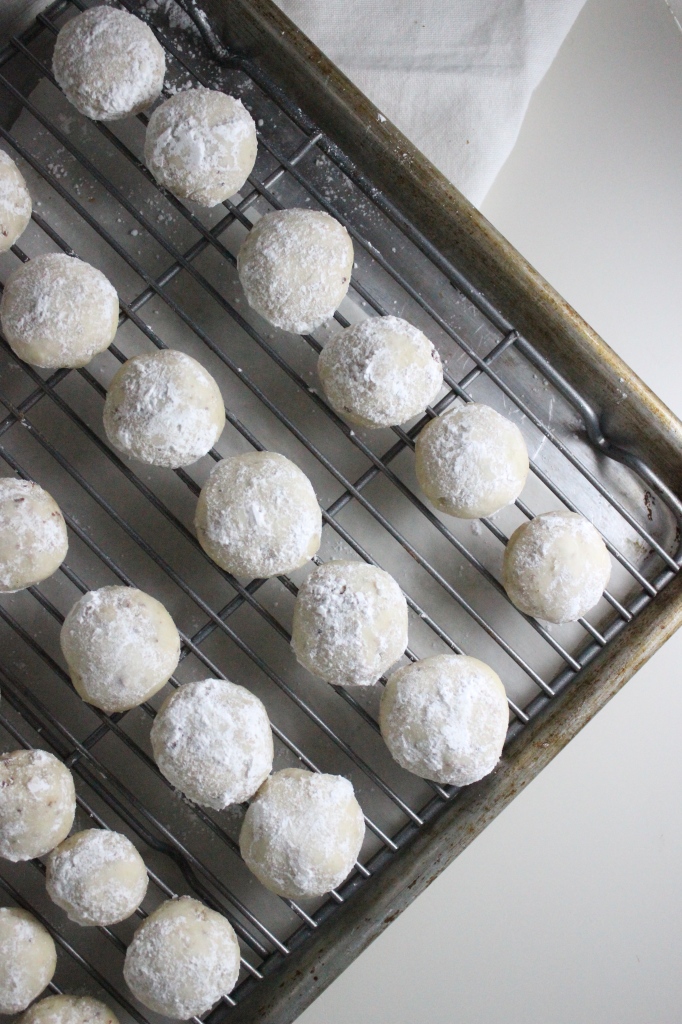 Bryan and I decorated the tree last Monday and it was so much fun. I come from a family who is very serious about traditions, especially around Christmas time. While I will always hold those memories true to my heart, it's also been fun creating new traditions around the holiday with Bryan. We've been celebrating ever since the calendar struck December 1st, and it's truly been magical month so far.
Check out this video I put together of us decorating the tree. The background song is Frank Sinatra's version of "Jingle Bells" playing on vinyl. This song was the intro to every Christmas home-video growing up, an intro that included my dad dancing and lip syncing the lyrics into the video camera. Music memories are the absolute best 🙂