I am so excited to share this recipe with you because one, it's easy and two, it's my first time cooking with leeks! I've eyed these bad boys at the store many times, and I finally picked up a few baby leeks last week to test them out in my kitchen. Their flavor is garlicky, a lot like a kicked up green onion, and it perfumed the chicken and broth surrounding the chicken so deliciously! I used chicken thighs because I find they stay juicier while cooking in the oven, but you can certainly swap them out for leaner chicken breasts if you wish.
To build a good flavor foundation, I sliced two of the leeks lengthwise and placed them cut side down in the dish and rested the chicken on them. I also added in four garlic cloves to the bed of flavor if you will,  and it got nice and roasty and sweet throughout the cooking process. I feel I've been running in so many different places this month so a one-dish meal like this is the perfect solution for dinner during a crazy week.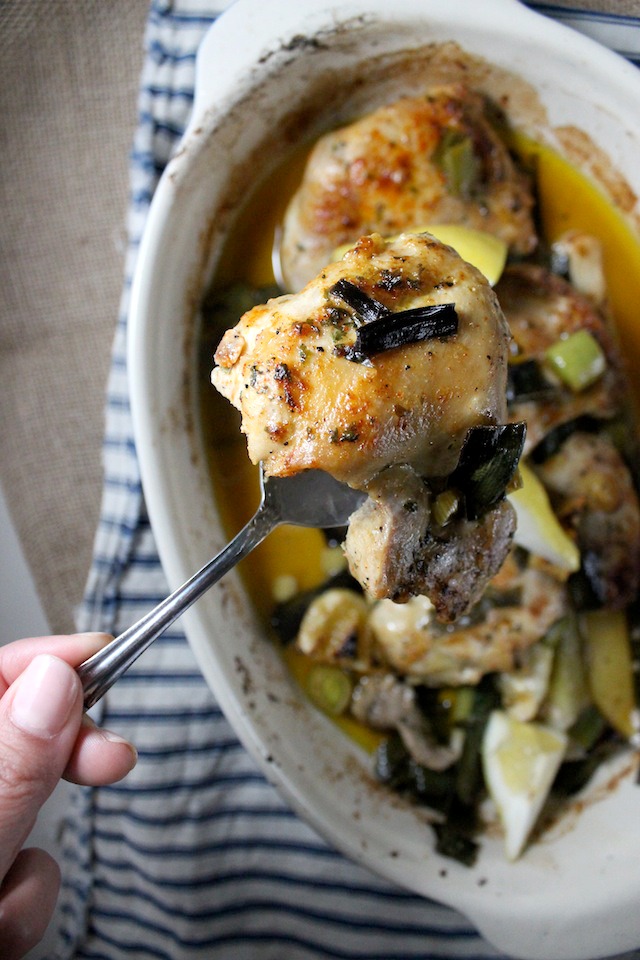 Roasted Chicken with Baby Leeks, Lemon and Garlic
Author:
Keys to the Cucina
Ingredients
4 chicken thighs (can use chicken breasts)
3 baby leeks
1 lemon
1 tsp salt
1 tsp black pepper
1 tsp parsley
½ tsp cayenne
4 tbs extra virgin olive oil
4 garlic cloves
Instructions
Preheat oven to 350.
Clean leeks with a damp paper towel to remove any residual dirt. Slice two of the leeks lengthwise and chop one of the leeks. Set aside.
Drizzle the juice of ½ of the lemon a little evoo onto the chicken thighs. Season generously on all sides with the salt, pepper, parsley and cayenne.
Place the two leeks chopped long ways cut side down onto the baking dish. Then place whole peeled garlic. Lastly, top with the chicken.
Cut the half of the lemon that you used into pieces and place around dish along with the chopped leek you set aside earlier.
Bake for 1 hour or until golden, top with the remaining half of the lemon and serve with a nice crusty baguette.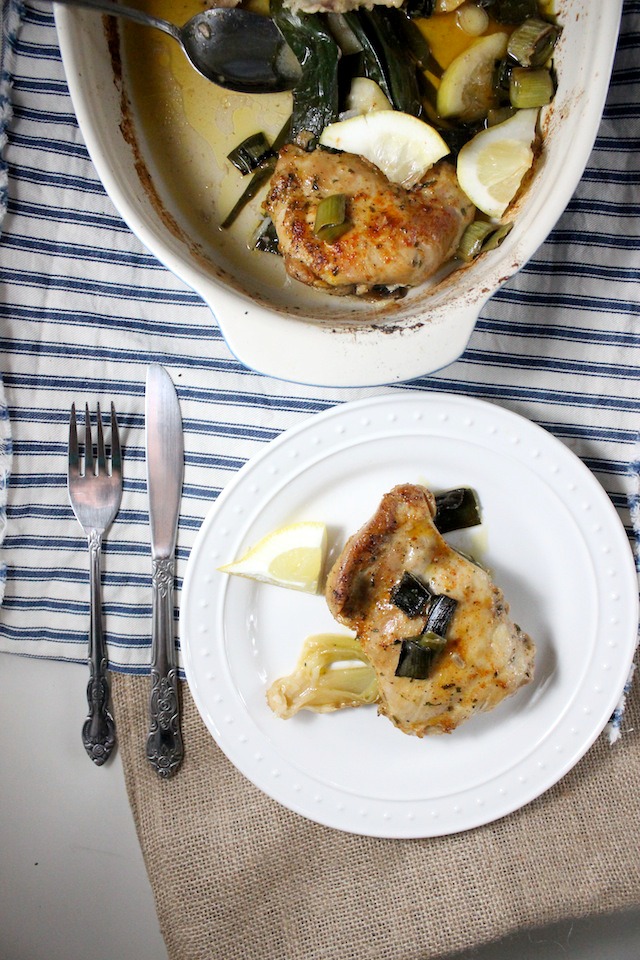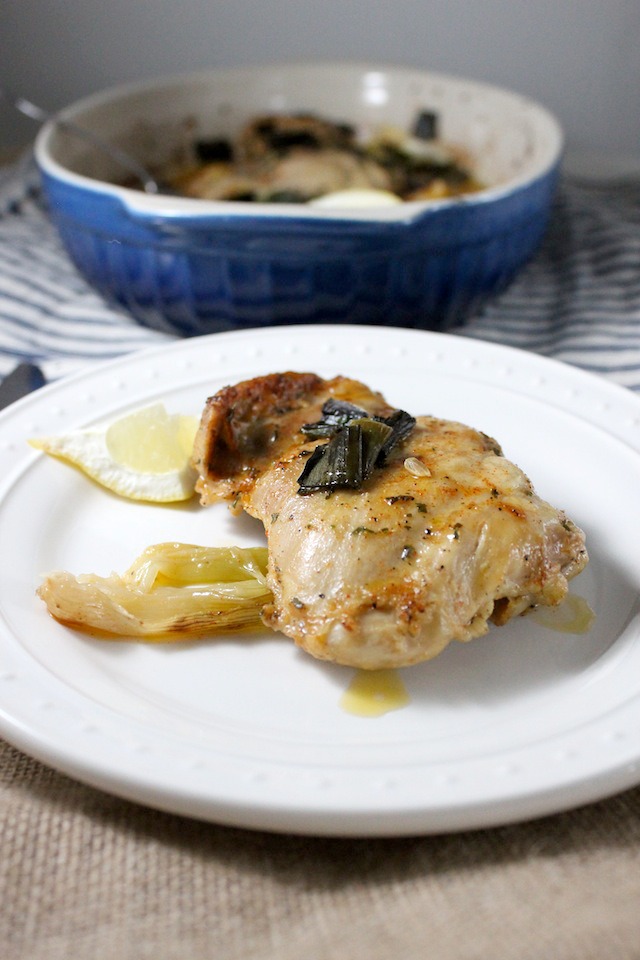 I've listened to this song approximately 12 times this week because it's just so catchy! I'm usually late to the party with new music or bands since I don't listen to the radio much, but this song is just so poppy and makes me feel like I'm shopping in H&M in the 80's, which is a good thing. Enjoy!