You may or may not have seen via my Instagram that I recently received a nice little supply of yogurt from the folks over at Chobani! When their team contacted me to send some CHO my way, I enthusiastically responded with a "yes" and then the wheels in my head started to turn. As a way to share the recipes that I brainstormed, I decided to dub this week on the blog as 'The Chobani Challenge." I'll be presenting one recipe a day for five days and from appetizers to dessert, you'll be amazed with how versatile Greek Yogurt really is.
For most of us spinach and artichoke dip is an old stand by app, but I decided to change it up with some kale I had lying around, omit the mayo entirely, and replace it with 2% Chobani Greek Yogurt. Instead of eating an entire semolina baguette I got from Parisi's I actually put it to good use and made some crostini to eat with this dip. Add in some cheese, bake for about 20 minutes and you've got yourself a quick and healthy app on your hands. I made this while my sister and brother-in-law were over and it was a hit. Try out this healthier version of this classic dip at your next party, and thank Chobani while you're at it too!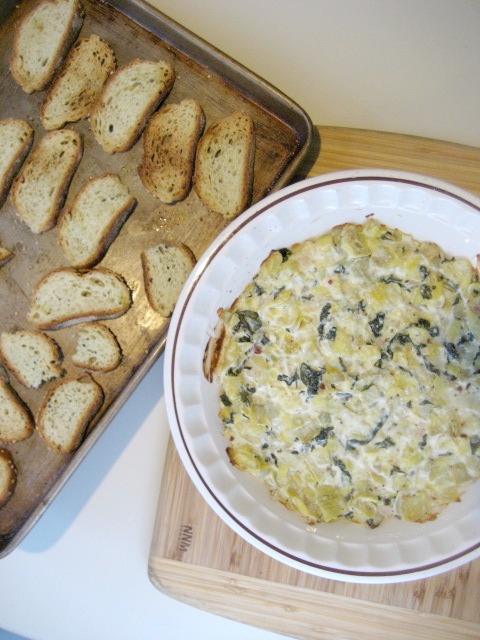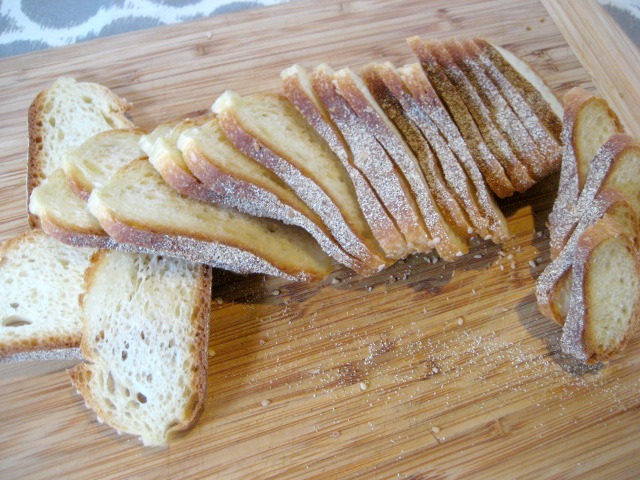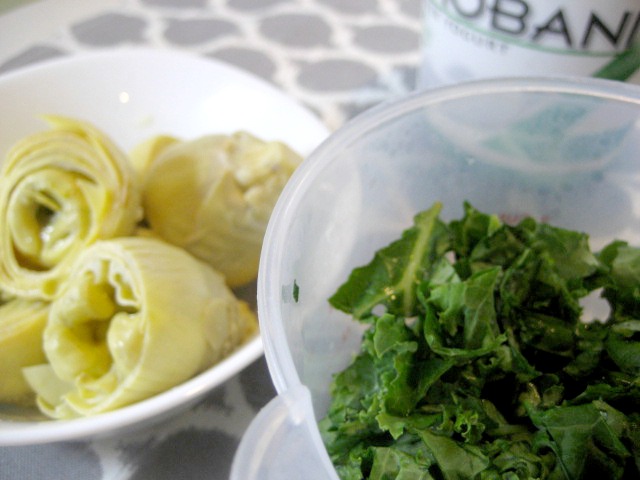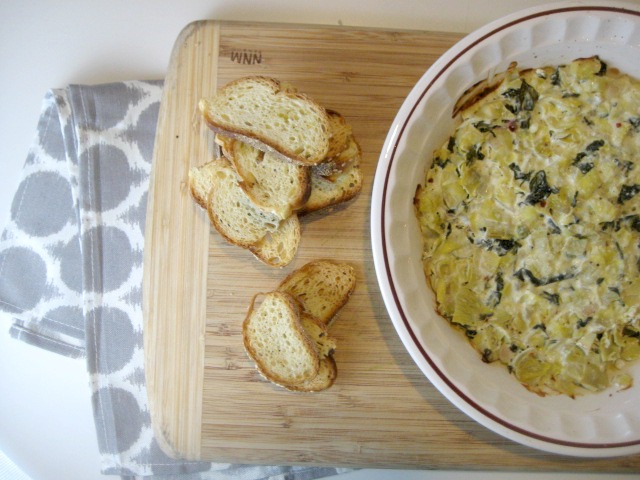 Kale and Artichoke Dip with Greek Yogurt
Author:
Keys to the Cucina
Ingredients
1 can artichoke hearts chopped (*make sure to get the hearts in water)
2 c chopped kale
2 tbs extra virgin olive oil
2 small shallots, diced
1 tsp salt
1 tsp pepper
½ tsp crushed red pepper
½ tsp garlic powder
1 c Chobani Greek Yogurt
3 tbs Romano cheese, plus more for on top
Instructions
Preheat oven to 350.
In a saute pan, heat the shallots and evoo on medium. Cook for 4 minutes.
Add in the kale, artichokes, and the seasonings from the salt to the garlic powder and cook for 3-4 minutes, just enough to wilt the kale.
Remove from the heat and in a large bowl combine the kale/artichoke mixture with the yogurt and cheese.
Stir until well incorporated and place in a oven safe dish (I used a pie plate).
Bake for 20 minutes or until the top becomes golden brown and bubbly.
Serve immediately with your favorite crackers or crostini like I used.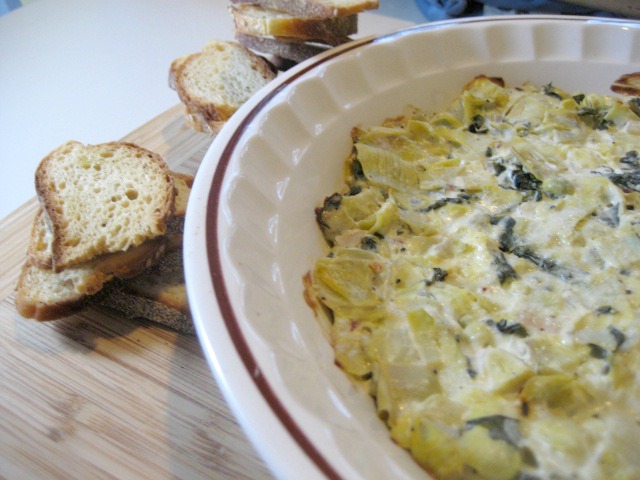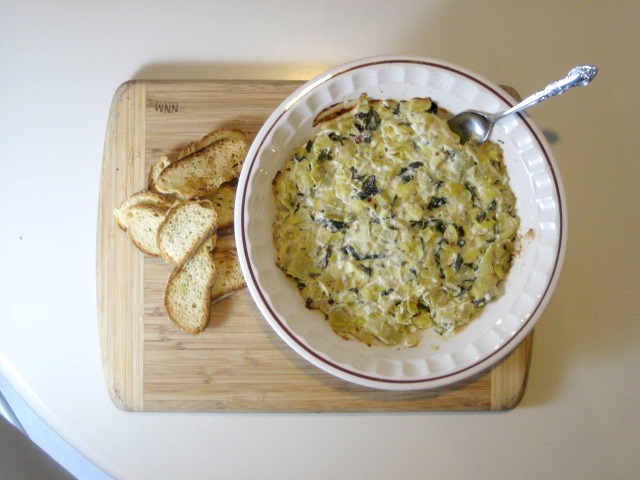 I've really been digging Lorde's whole album, but this song, "Ribs", is one I continue to press play on. Enjoy!