I am a sucker for fried eggs. I've always liked eggs but I specifically remember the moment when I really got into fried eggs with yolks that run down my fingers and onto my plate. I was watching "Chopped" on the Food Network (shocker), and Alex Guarnaschelli went on and on about a poached egg and how unctuous and rich the yolk tasted. From that moment on I never looked at eggs the same way again. I found myself craving eggs just for the runny yolk, and that my friends is what brought me to this dish.
I purchased some baby heirloom tomatoes from Farmer John's Market the same day I bought the squash for this recipe, and I decided to incorporate them into my egg sandwich. I prepared some caramelized onions to add to the sandwich and I topped it with some mixed greens. This is the perfect breakfast sandwich for a lazy Sunday, and would even be good for a "breakfast for dinner" kind of night. Add some thick cut bacon and you've got yourself a whole meal on a sandwich.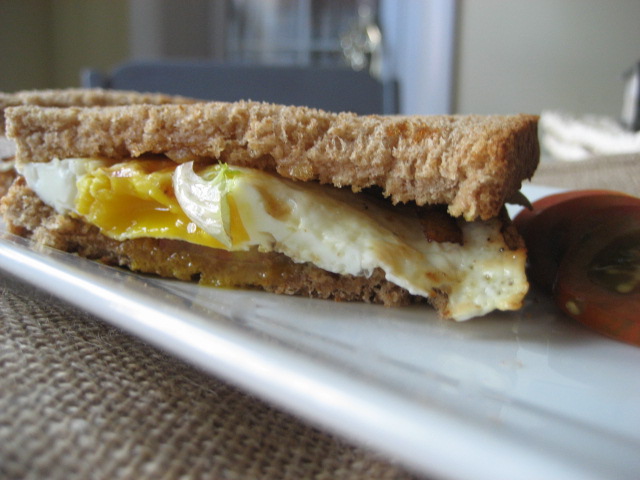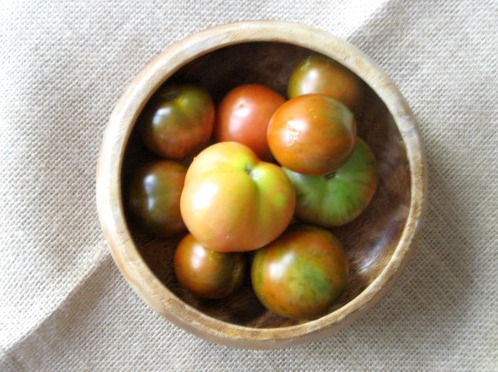 I love listening to my records on a quiet Sunday morning. My boyfriend got me a record player for Christmas last year, and it changes the whole listening experience. Rather than putting your iPhone on shuffle or turning on Pandora, choosing a record is a sensory experience, and you can simply play the album that matches your mood in that moment. The morning I made this sandwich I was listening to Crosby Stills Nash and Young's album "So Far". "Helplessly Hoping" is one of my favorites on that album and the harmonies are so delicate they compliment my Sunday morning moods perfectly, (especially if I'm hungover)!
Egg Sandwich with Caramelized Onions and Heirloom Tomatoes
Author:
Keys to the Cucina
Ingredients
2 pieces of whole wheat, toasted
¼ onion, sliced thin
2 tbs butter
½ tsp sugar
1 egg
Dash of salt and pepper
2 baby heirloom tomatoes, sliced thin (can use cherry or grape)
Handful mixed greens
Instructions
In a small saute pan, saute the onions in 1 tbs of the butter and ½ tsp sugar. Cook low 'n slow for 25 minutes or until golden in color.
In another small saute pan, melt the remaining tablespoon of butter on medium high.
When it starts to bubble, carefully drop in your egg, sprinkle with a dash of salt and pepper.
Let the egg get nice and golden around the edges before flipping it.
Once crispy on the edges, flip over and cook for about 25 seconds just to set the other side. This will leave the yolk nice and runny!
On two pieces of toast, lay out tomatoes, and onions. Add a dash of salt and pepper to it.
Carefully lay the fried egg on the sandwich and finish with the mixed greens.
Enjoy!