Do you ever feel like scenery is so breathtaking that it can't possibly be real? This thought ran through my mind our entire weekend in Park City, Utah last month. We travelled there to celebrate the nuptials of my dear friend and colleague Jacqueline to her husband, Sam. They got married at this gorgeous ranch up in the mountains and it was the chicest ranch wedding ever.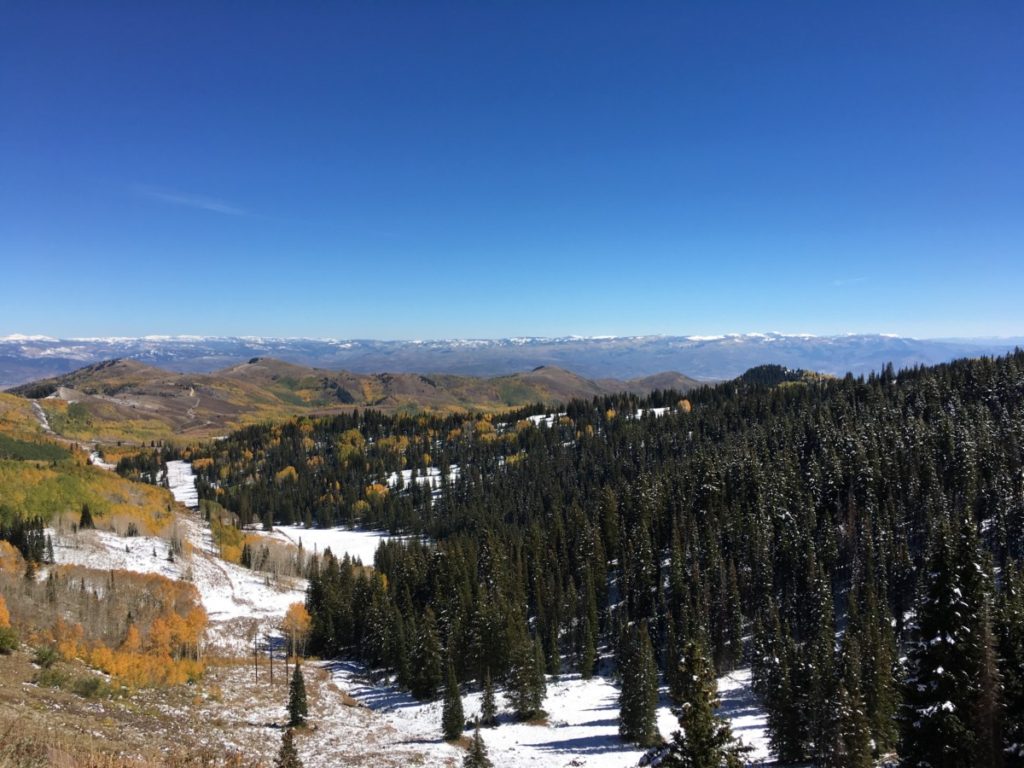 Since we travelled a long way we booked an AirBnb and added in an extra couple of days to see all the sites and eat all the things that Park City has to offer. The recs below are perfect if you're going during a non-peak season and if winter sports aren't your thing. Have you ever visited to Park City?
|EAT|
High West Distillery and Saloon – In addition to offering a plethora of house made whiskeys they also make delicious Moscow mules and homemade pretzels that are to die for.
The Eating Establishment – If you want to eat at one of the oldest and coziest places in town, pull up a seat by the fire place at The Eating Establishment. It's been in Park City since the early 70's and their food, prices and hospitality are top notch. Plus, I'd love to eat brunch by a roaring fire place every morning, wouldn't you?
Yuki Yama Sushi – This place was a hidden gem that was nestled right below the condo we rented. They even offer zashiki style seating (low tables and sitting on pillows) by reservation only. The ramen was amazing as was the spicy tuna sushi.
No Name Saloon – We had welcome drinks here for the wedding and we also returned here after hiking Deer Valley. You can't beat their rooftop and the cheap drinks aren't bad either!
|DO|
Hike Deer Valley – We hiked this on a 60 degree day in Park City and the views were amazing. We hiked to a lake that appeared like a sparkly green crater in the middle of the mountain and then we hiked to the top and we (think?) we saw the mountains of Wyoming. Even though I've only hiked a handful of times, it was one of the most gorgeous hikes I've ever done 🙂
Park City Brewery – Cheap beers and endless popcorn, need I say more?