Over the past six weeks I have been all the way to Utah, Vermont, Canada and North Carolina, and I am so excited to give you a taste of my trip to Montreal below. When my friends Keri and Caitlin proposed a girls trip to up north I squeezed it into an already packed October because it just felt right. Full disclosure, the entire weekend in Montreal it rained so we retreated to many a bar and restaurant and I came home with a plethora of food and drink recs below!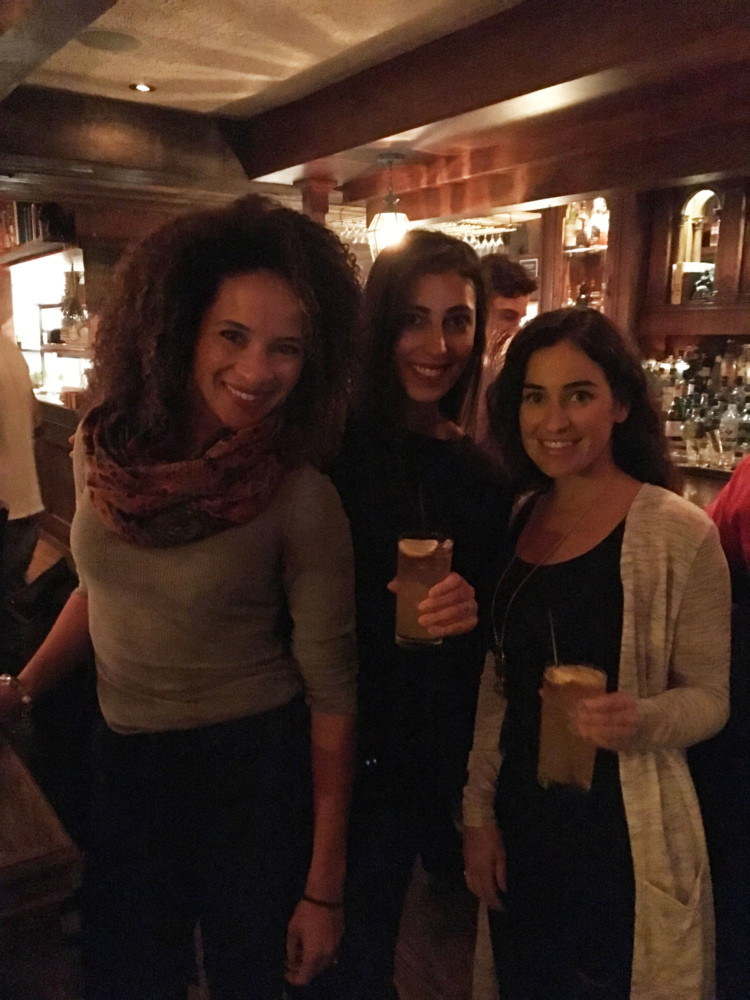 Keri, Caitlin and I enjoying drinks at a pub before dinner
| EAT & DRINK |
Marche de la Villette – Why is it that the first day of vacation is always the best? We pulled up to this spot after the 90 minute drive from Burlington and from the moment we walked in I knew it was going to be perfect. It was cold, wet and rainy and this restaurant proved to be the coziest place I've ever eaten a meal in. We split a bottle of nice Italian red wine, ordered French Onion Soups all around and picked from the most beautiful charctuterie board I've ever seen. I definitely recommend this place for a cozy lunch or romantic dinner.
Lawrence – I have an affinity for things that bear my new last name and this place did not let us down. I think I had six pieces of their crusty french bread (with salted butter of course!) and their sea urchin linguine was incredible.
Maggie Oakes at Hotel William Gray – Unbeknownst to us this was a restaurant in a hotel so it was pretty quiet when we had brunch there on Saturday morning. We ordered a charcuterie board (shocker!) and some ridiculous donuts with chocolate sauce. The decor was gorgeous and I would recommend it for a nice pre dinner drink while in Old Montreal.
Olive et Gourmando – This cafe consistently had lines out the dor every time we passed by it. We finally got our hands on some food on our way back to Vermont and their croissants flaked all over my lap in the car ride home, a good sign of a fabulous homemade pastry.
Taverne Gaspar – Day drinking on Saturday lead us to this spot for poutine but I believe they were out of it or weren't serving it? My memory is a little foggy but from what I remember I housed their crispy potato chips with onion dip.
Taberna – I've never eaten authentic Portuguese food and it was really lovely. The wine we got with dinner was smooth and we shared their cod croquettes, chorizo board and a half piri piri chicken with fries. We wished we ordered the full chicken because the sauce was so good and had a nice spice to it. There's always next time!
Bar Waverly – This bar was super hipster, the bartenders wore funky Hawaiian shirts and had various forms of facial hair but they made a fabulous dirty martini so it was a perfect pregame spot.