Baked fried chicken? Yes it's a thing and it's real and it's one of my biggest guilty pleasures! My mom has always affectionately referred to this dish as "Aunt Minnie's Chicken" after my Nana's sister in law. Aunt Minnie was a little Italian lady and one of the best cooks our family had ever seen. From her roasted red peppers that rivaled my Aunt Connie's, to her frittatas, Aunt Minnie knew her way around the kitchen and this recipe is woven into her legacy.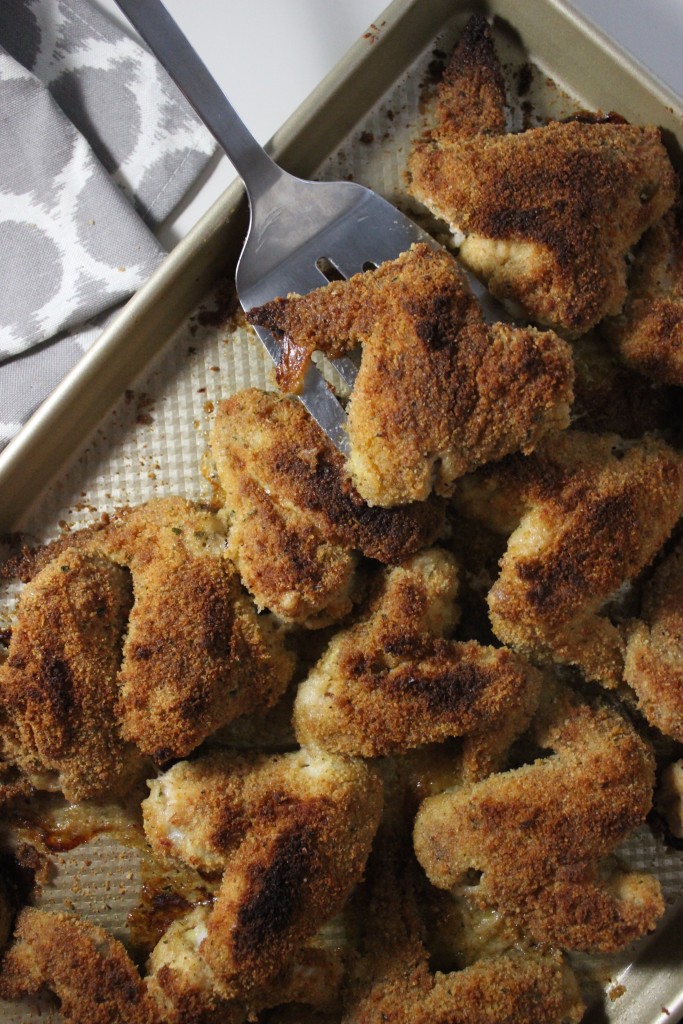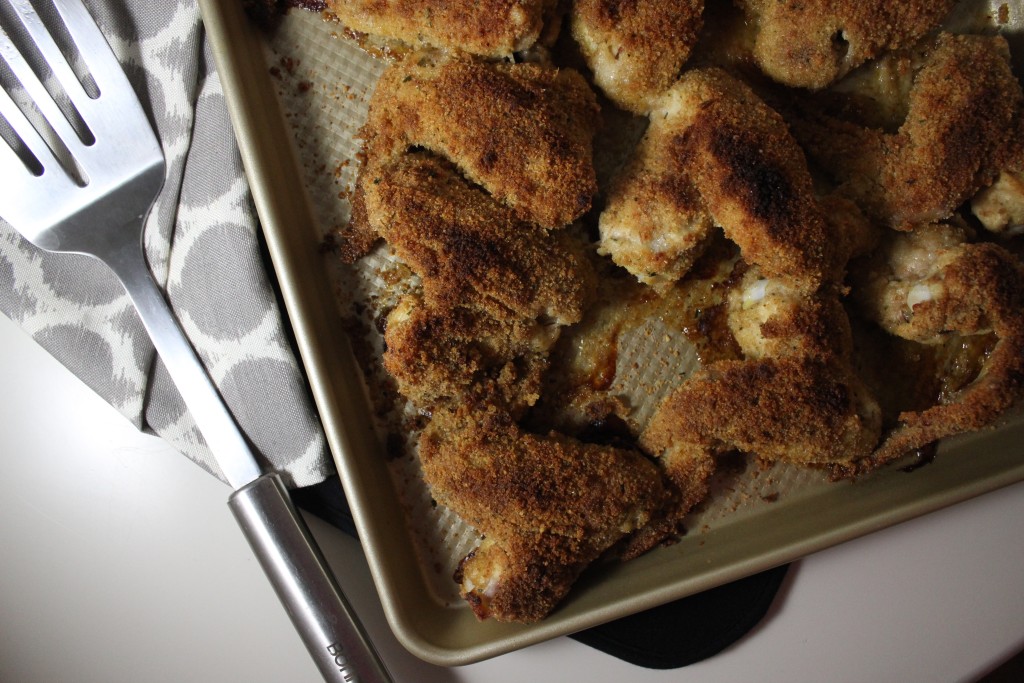 Aunt Minnie's Italian Baked "Fried" Chicken
Author:
Keys to the Cucina
Ingredients
2 dozen chicken wings
8 oz margarine, melted
2 c Italian seasoned breadcrumbs
1 c parmesan cheese
1 tsp salt
1tsp pepper
½ tsp smoked paprika
Instructions
Preheat oven to 350.
Melt the margarine in the microwave for 30 seconds to one minute and set aside.
In a shallow bowl or pie plate, combine the breadcrumbs, parmesan, salt, pepper and smoked paprika with a fork until incorporated.
To bread the chicken wings, dip them in the margarine, shake off the excess then coat in the breadcrumb mixture.
Line up on a sheet pan and cook for one hour then broil on high for the last five minutes of cooking.
I've mentioned before that my mom always cooked with olive oil and rarely with butter, but on occasion she indulged and made this chicken. I have fond memories as a kid eating this dish because of it's decadence and with a husband who is in love with fried chicken, this recipe surely comes in handy! The margarine is definitely the kicker and key to the crispy flavorful skin, and you have to keep it old school with Italian seasoned breadcrumbs from the store and you got this dish. If you want to make this dish
really
authentic, pair it with my
spaghetti aglio e olio
and you've got yourself one of my favorite meals!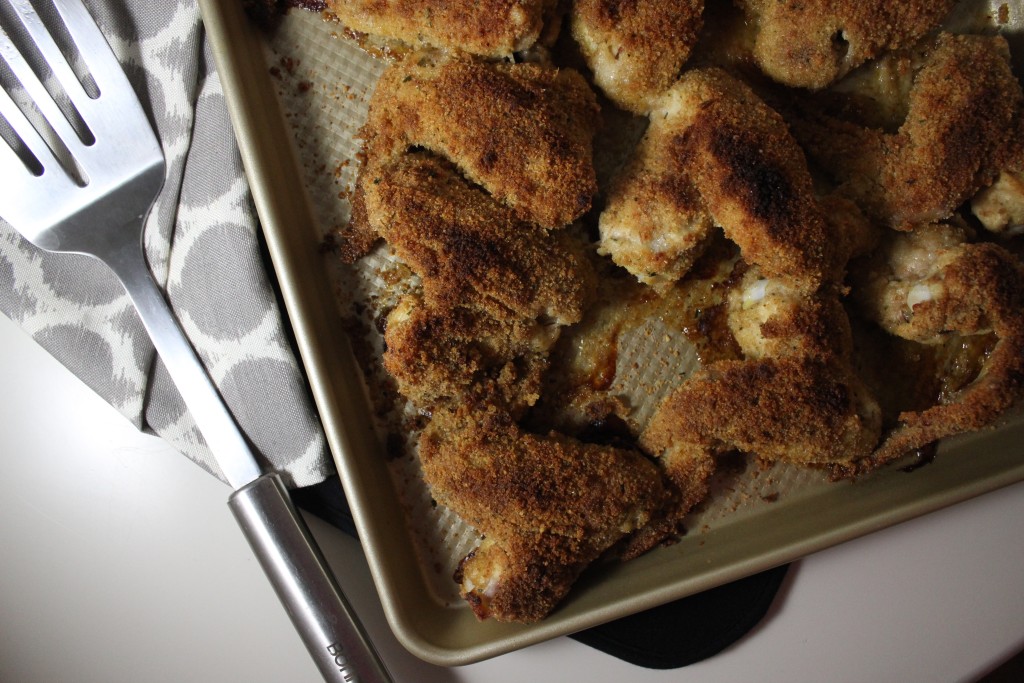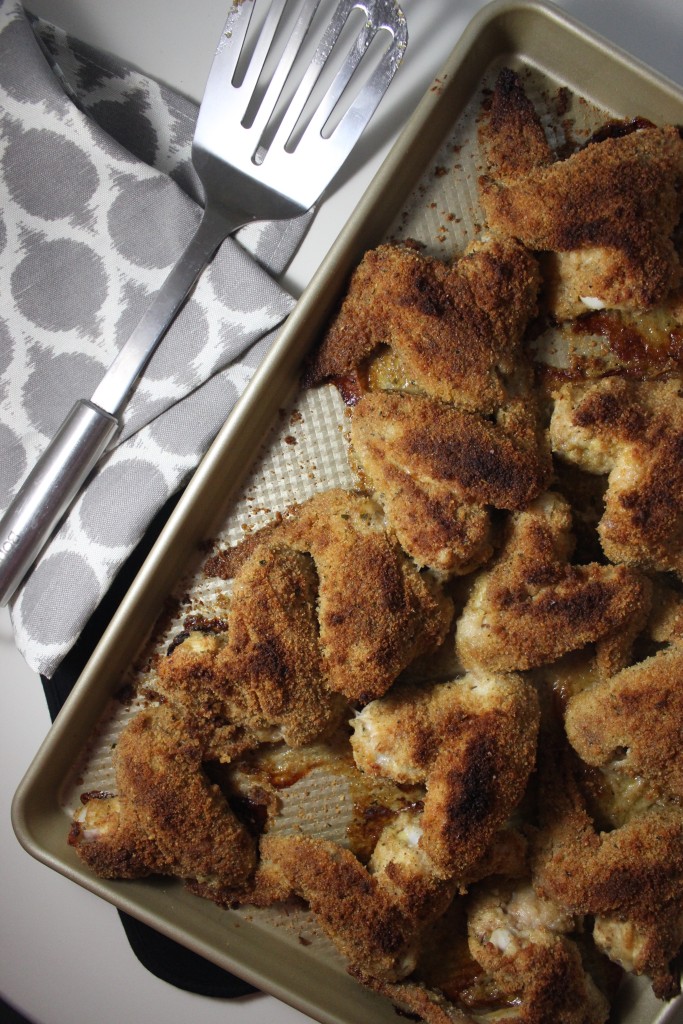 This song has literally been following me around. From hearing it on XM Radio to it popping up on my Spotify new music list, it was just asking to be shared. Enjoy!
---
Sign up and subscribe HERE to Keys to the Cucina and receive notifications when a new post goes live!